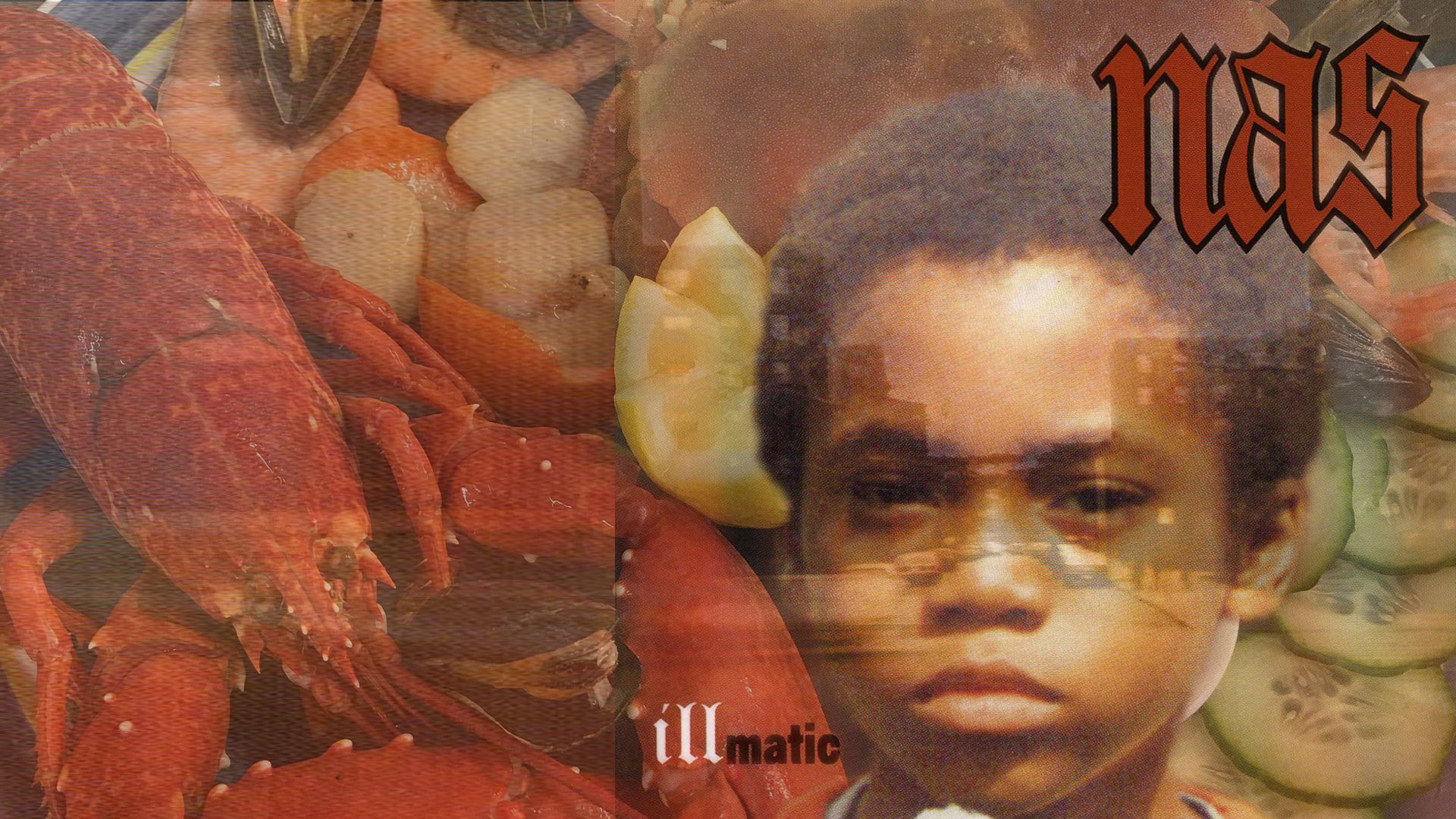 Critics over the years continue to profess their love for the debut LP from Nas "Illmatic". This Queens, New York born emcee acts as a wise-beyond-his-years urban scribe. He weaves together a ten chatper musical novella of the ups and downs of street life. Many regard "Illmatic" as a cornerstone album of Hip Hop's golden age. With all the reviews out there, no one has yet to talk about what you should eat while enjoying this beloved album. Until now, that is.
"Illmatic" by Nas
Track 1 - "The Genesis"
We kick off our tasty adventure with a fitting opening track. It begins with a clip from Nas' fantastic verse on Main Source's "Live at the Barbecue". Next a little slice-of-life dialogue between him and his scene partners Jungle and AZ. Pair this track with dry sherry apertif to whet the appetite. Perhaps a small glass of Hennessy. Nas does command AZ to "take this Hennessy!"
Track 2 - "NY State of Mind"
This piano heavy DJ Premier-penned beat creeps along like a late-night L train. Nas' lyrics slowly unfold, hearkening bleak images of violent street life. It sets the gritty, yet head-nodding tone for the remainder of the album. Pair with a hearty soup, i.e. beef and barley or goulash.
Track 3 - "Life's a Bitch"
This track features a funky, breezy sample of the Gap Band's 1980 hit "Yearning For Your Love". It also includes guest vocals from cohort AZ. This track succeeds in juxtaposing a harsh refrain of "life's a bitch and then ya die!" against a highly palatable smooth jazz foundation. Pair with a vinegary, garlicky olive and hummus platter.
Track 4 - "The World Is Yours"
A grandiose, Scarface-inspired declaration of independence over an anvil heavy boom-bap groove. This track brings us to our main course. Don's feast of roast goose with all the fixings and a fine bottle of vintage Pinot Noir to wash it down. Possible substitution: a mountain of cocaine.
Track 5 - "Halftime"
It's half time! Pair with a light lemon sorbet to cleanse your palate, or maybe just chill for a minute.
Track 6 - "Memory Lane (Sittin' In da Park)"
A smooth electric piano bubbles underneath Nas' quick, nostalgic bars in this next chapter of the Illmatic story. Pair with a familiar comfort food i.e. baked mac and cheese, mashed potatoes and gravy.
Track 7 - "One Love"
A Tribe Called Quest superstar Q-Tip lends a breathy guest vocal over a crisp backbeat. He laments the state of the neighborhood to Nas' friends in lockdown. Pair with buttery sautéed asparagus and a lemon wedge.
Track 8 - "One Time For Your Mind"
Act three of the Illmatic saga kicks off with a slow burner of a beat. Our humble narrator speaks on his leisure activities of smokin', drinkin' and (protected) sex. Dinner is now complete. Break out the perk pot and the demitasse. Time for coffee.
Track 9 - "Represent"
The penultimate track shows Nas' reasserting his position as the crowned king of Queensbridge. The tempo perks back up and the lyrics become razor sharp. It's a lyrical just-dessert for Nas' detractors. Pair with rainbow cookies, biscotti and coffee cake.
Track 10 - "It Ain't Hard to Tell"
Crisp shaker and saxophone samples sit atop a smooth vocal delivery. On this grandiose final declaration of Nas' position in the rap Parthenon. Pair with creme brûlée. And we're out. Peace.
Share On Social
Did you enjoy this article? Use one of the buttons below to share it on social media.