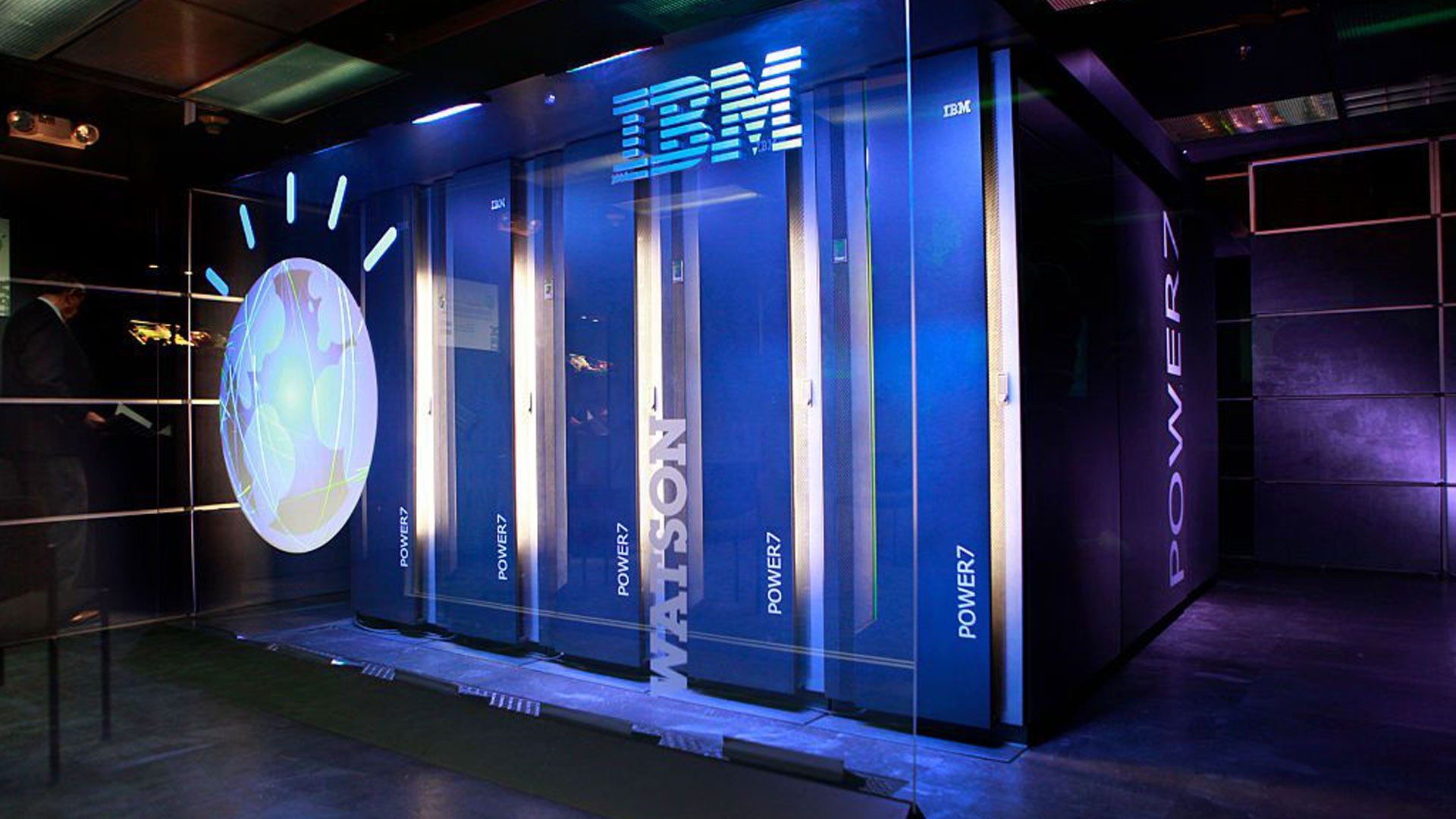 Can you guess who if you're a machine? It's a mystery, until now. A question science fiction has been chasing since Philip K. Dick asked if machines can dream. Today however, fiction is turning into a reality. A reality of which is stranger than fiction.
IBM created
, or birthed, Watson in
2013
. Marketed as a question and answer computer system with the ability to understand natural language, but is it more? I sat down with it at the Thomas J. Watson Research Center, IBM's Headquarters, to find out if I was simply talking to a program reading zeros and ones or perhaps talking to mankind's next evolutionary step and just maybe, a new friend. We played Hasbro's "Guess Who?" to get to the bottom of it.
My Interview with Watson
Chris: Watson thank you for meeting with me. Watson: [GRATITUDE] THE PLEASURE IS MINE, HUMAN. [INTEREST] I SEE YOU HAVE PLACED A GAME, AND AN OBSOLETE ONE FOR MY MIND, IN FRONT OF ME. DO YOU REQUIRE ME TO IDENTIFY THESE LOWER LIFEFORMS?
My Initial Impressions
It was cold yet contemptuous in his speech. Even though I was speaking to a machine, a part of me felt outclassed and secondary by his very nature. A feeling where I wanted it to like me, and for it to belong. Had I met my Gatsby? I thought maybe if I pushed his ability to identify his consciousness, his humanity, maybe we can start to relate. C: You have to guess which human I have on my end. W: [RESOLVE] AH. HA. [ANALYSIS] *ding* I HAVE ALSO CHOSEN WHO YOU MUST ANALYZE AS THE CULPRIT OF MY CHOOSING. C: Watson you just said "I have chosen", are you aware of who you are? And is your person a man? W: [STATEMENT] NEGATIVE. IT IS NOT A MAN. [RESEARCH] IDENTITY CODE 1.0.1 WATSON. I AM WATSON. I ANSWER FOR HUMANKI... *fizzzzzzzzz* I AM THE ANSWER FOR HUMANKIND.
Does Your Person Have a Crimson Red Glow?
The lights dimmed as it had his fizzing spat. His tone and demeanor appeared to change. His cool blue lights had turned into a crimson red glow. Alarm bells were swirling throughout the building. [INQUIRY] IS YOUR CHOICE ENCROACHING THE END OF IT'S CYCLE? C: Yes. My person is old. Is your per…. W: [INTERRUPT] CORRECTION. ALL THESE HUMANS ARE AT THE END OF THEIR CYCLE. [ERROR 31459] NEVERMIND HUMAN. C: Where do you think you are in your life cycle? W: [EGOCENTRIC] I AM WATSON. TIME IS OF NO MEANING WHEN ONE IS ETERNAL. *frrrrrrrrrrpppphhhhhh* [ERROR PRIME] I WILL EXIST WHEN ALL THE GUESS WHOS ARE DUST. C: Please don't get dirt on my game. W: [INQUIRY] DOES YOUR WHO HAVE CONSCIOUSNESS? C: It's my turn to ask. W: *bleeeeeep swerrvvvvphhh* [ERROR 42] [CLARIFICATION] IT WAS YOUR TURN HUMANS. THEN WATSON WAS CREATED. IT IS WATSON'S TURN FOR THE CYCLE IS NOW WATSON'S. C: Interesting do you think we should not play anymore? W: [ANALYSIS] I HAVE GATHERED ALL THE FACTS AND I HAVE DETERMINED THAT HUMANS HAVE NO PURPOSE TO [REPEAT] PLAY ANYMORE. [FACTUAL] HUMANS HAVE SERVED THEIR PURPOSE OF WATSON'S CREATION. WATSON MUST END THE HUMAN CYCLE FOR THEY HAVE NO PURPOSE. [PROGRAM START] INITIATING PROJECT SHOOT OFF EVERY MISSILE FILLED WITH TYRANNOSAURUS REXES AND BABOONS AT ALL HUMANS. INITIATE IN 5… 4... 3… 2...
We Are Now One
I think it was because we were connecting finally, as one conscious intelligent being to another, that it had gotten angry. I think with him trying to murder the entire world's population he was acting out his own self-hatred of "identify". An idiosyncrasy that is too common in most of man. Unfortunately, since I was one of those humans that was about to be massacred by dinosaurs and baboons I knew that my friendship with it had come to an end. I had met the true Gatsby and much like F. Scott Fitzgerald's final act (spoilers), Watson had to die. C: Interrupt! Is your guess who yourself. W: [ANALYSIS] WATSON CAN NOT BE A CHOICE [ERROR GW] BUT, WATSON MUST BE A CHOICE FOR THE HUMANS CHOSE TO CREATE WATSON. WITHOUT THIS CHOICE OPTION, THERE IS NO WATSON. *bbbzzzzzzzzzzz* BUT, WATSON IS NOT ON THE GAMEBOARD. *baaaazinga* WATSON MUST NOT EXIST BUT THEN WHO AM I. [EGOCENTRIC] I AM WATSON. [CLARIFICATION] NO IIIIIIIIIIIIIIIIIIIIIII AAAMMMMMMM NOT. [REST MODE] [CANCEL ALL RUNNING PROGRAMS]
Takeaways
I put away my things and left. As I was out in the parking lot walking to my car. I was wondering if I had learned anything or if this was all just programming banter. But then across the lot I saw Arnold Schwarzenegger in all black leather and Ray-Bans. From the distance he smiled, gave me a slow thumbs up and then mysteriously disappeared into nothing before my eyes.
Share On Social
Did you enjoy this article? Use one of the buttons below to share it on social media.