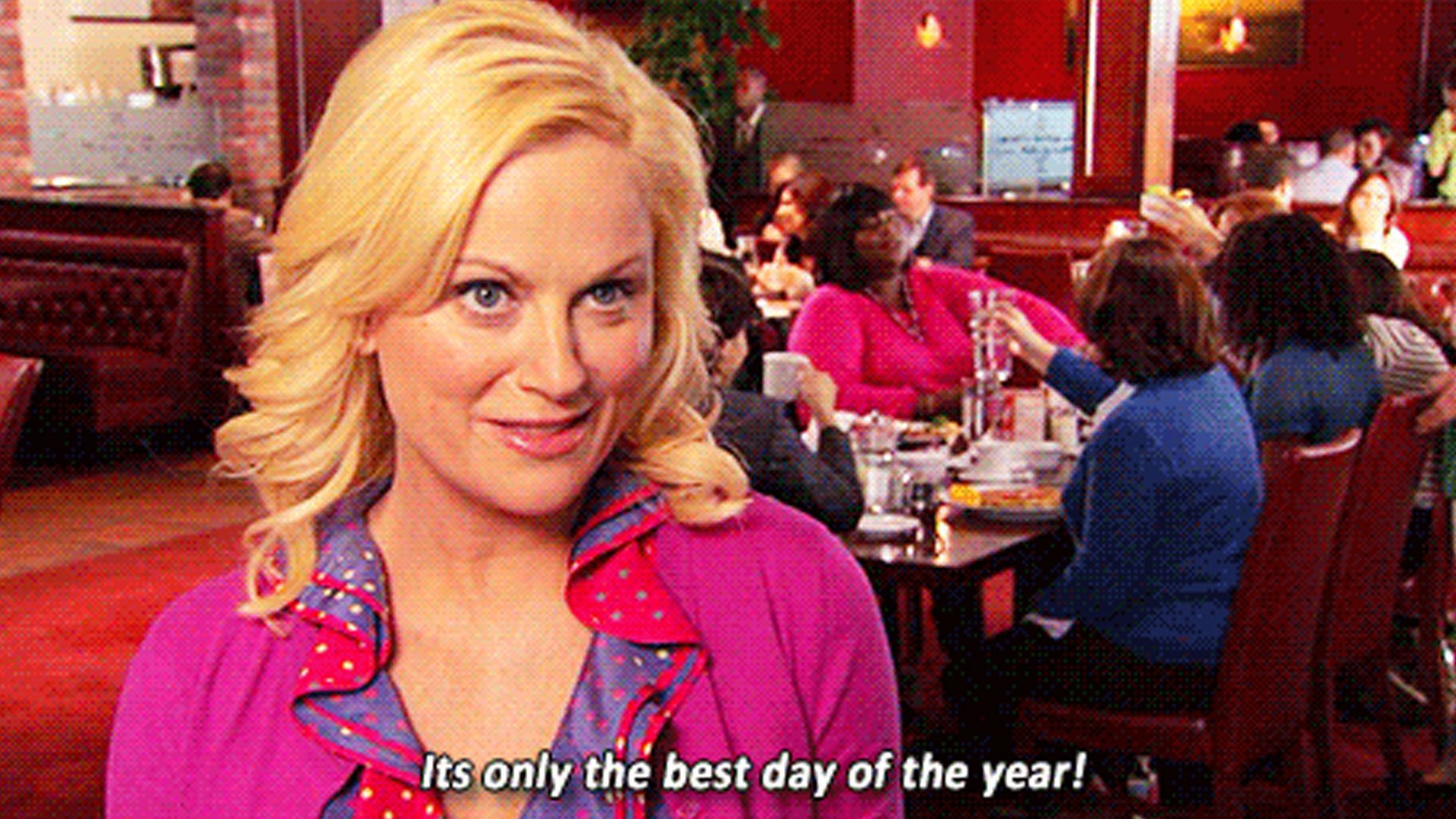 Single girls rejoice, it's time to celebrate Galentine's Day…alone! I mean, who even likes Valentine's Day anyway? It's just a stupid holiday that I end up under a blanket of Fritos and wine stains, listening to "All By Myself" on repeat.
The origin of Galentine's Day
Galentine's Day started on an episode of Parks and Recreation back in 2010. You're supposed to celebrate with a bunch of your lady friends. But what 30-year-old can get all her girlfriends together on a Monday night anyway? Never gonna happen. You celebrate Galentine's day alone anyway. So plan on having a date with yourself!
How you can celebrate Galentine's Day
In honor of the comedy queen who invented it, Amy Poehler, here are three of her movies that also star her BFF, Tina Fey! You'll also get some munchie recommendations that pair nicely with each movie.
Baby Mama
Grab your cheesesteaks and wooder ice, because this one takes place in Philadelphia! Kate, a Marketing exec at a clean food company, wants a baby, but her uterus is T-shaped. Kate works with a creepy high-end fertility specialist to find Angie to carry her baby for her. After Angie decides to leave her common law husband (Dax Shepherd), Angie moves in with Kate. Now you have an Odd Couple situation. But instead of Angie leaving underwear in the living room, she pees in the sink and puts gum under the coffee table. This movie pairs very well with any Philadelphia delicacy. Grab a soft pretzel from Philly Pretzel Factory. Order a cheesesteak from your favorite pizza place or scoop some wooder ice from Rosati's. I can assure you, you won't be craving healthy food. Rating: 4 out of 5 popcorns. Taking one away because it's hard to ignore the continuity issues. Who drives over the bridge to Jersey to go to UPenn Hospital? Makes no sense!
Mean Girls
This one came out 13 years ago. Tina and Amy were still SNL stars and Lindsey Lohan was still sane, sober, and employable. I mean, can you remember a time when she was a bigger star than Rachel McAdams, Amanda Seyfried, and Lizzy Caplan? I won't waste time explaining the plot because you've probably already seen it. And if you haven't seen it, you've probably been living in Africa with Cady's parents for the last decade. The quotes are endless and still used in my vernacular daily, "Is butter a carb?" "You can't sit with us." "On Wednesdays, we wear pink." "You go Glen Cocoa!" "She doesn't even go here!" So I would say if you're going to watch this for Galentine's Day (it's on Netflix ya'll!), pair it with cheese fries. Because even if you're on the Regina George all-carb diet, you can still eat them. "Whatever, I'm getting cheese fries." Rating: 5 out of 5 popcorns. Because this is pretty much comedic perfection.
Sisters
I liked Sisters when I saw it a year ago. But I recently watched it again, and I gotta say I didn't like as much. Tina and Amy play sisters, Kate and Maura Ellis, who ruled high school with their crazy house parties. As grown-ups, their parents plan to sell their house. So the sisters decide to have one last banger, which destroys the house. Think dicks on the wall, a pool that falls into a sink hole, and a blue lawn. What doesn't work, in my opinion, is that Tina and Amy reverse roles. Tina plays the party animal, while Amy plays the straight man. It seems a little forced, like it was against their natures to appear in a movie together that way. It works in their solo endeavors, not in this movie. Pair this one with your favorite house party food. My favorite house party food is Miller Lite, so I can't help you there. Rating: 3 out of 5 popcorns. It's not a bad movie; it's just not their best.
Bonus
Watch Season 2 of Parks and Recreation, Episode 16. This is the very first Galentine's Day, and make sure you pair it with Leslie Knope's favorite food, waffles! No matter how you celebrate Galentine's Day, don't forget to go to the store and stock up on your favorite munchies. Once you're bra comes off, you're not going to want to leave the house again. Happy Galentine's Day bitches!
---
Got a favorite Galentine's Day tradition? Tweet at us with the hashtag #GDT. We'll tell you one of our favorites too.
Share On Social
Did you enjoy this article? Use one of the buttons below to share it on social media.