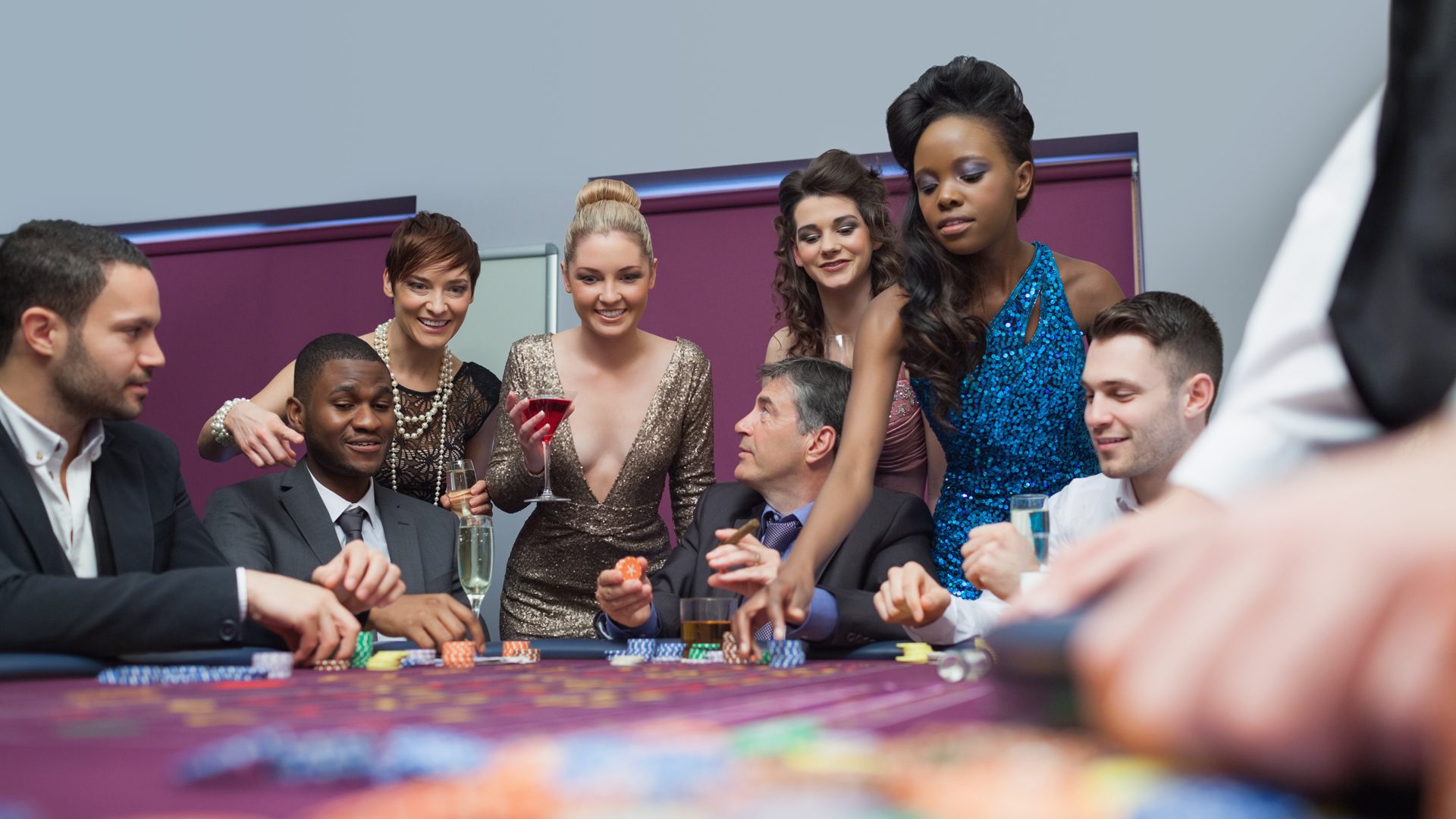 What happens at a Vegas bachelor party doesn't have to stay in Vegas. I had the chance to sit down with NICK THOMAS, ROBERT FRANKEN, and BILL MONAGHAN. They are Vegas bachelor party aficionados and fun-lovers. I learned about their recent trip to Las Vegas for their best friend Stan's bachelor party.
Vegas Bachelor Party
As we talk, they tell me stories of what actually happens in Vegas (and what doesn't stay in Vegas)!
What Did You Do When You Arrived at Your Hotel?
Nick Thomas: Oh, man. The moment we stepped off that plane, the boys and I stopped at the liquor store that was closest to the hotel. We stocked up on all the essentials - beer, whiskey, tequila, the good stuff. Robert Franken: Bro, we were ready to get lit more than anything else. Hot chicks on the strip, flashin' their bubbies every time we honked the horn. And the sound of the slots… shit, that entire weekend was my siren song! Bill Monaghan: I remember there being a giant cake, up in the hotel room. The cake was about [five feet high], with three tiers. And the cake decorations were not elaborate. But it looked delicious enough. I didn't understand why [Stan's best man] Robert needed a cake of that size. There were only eight of us, clearly a sheet cake would have sufficed. But I'm not one to look a gift horse in the mouth, so I awaited for someone to make the slice.
Did You Get a Chance to Experience Vegas' Famed Nightlife?
NT: Of course! We've always heard legends of the Spearmint Rhino, so that was definitely on our list. RF: Those nightclubs were, like, an out of body experience, you know? We beat up the beat for hours, met some classy chicks while we were there, too. I mean, who could resist these guns? [he flexed his biceps for about a full minute] BM: The thing was, nobody looked like they wanted to be the first one to cut a piece of it. Like. Have you ever been to a graduation or retirement party, where there's just a perfectly good cake untouched? People feel weird about being the first one to cut it. That's what I figured this was, just a case of the nerves. But then I got to thinking, "this cake might not have been made for eating." The pieces started coming together.
How Was the Recovery Next Morning? Any Hangovers?
NT: Ugh, I don't even want to think about it. I spent one morning hunched over a toilet, begging for someone to get me a sports drink. But my frat believed in "boot and rally, " so I cleaned myself up by brunch and got myself a mimosa at the buffet. Hair of the dog! RF: See, that wasn't a huge problem for me, you know? Like, I can handle my liquor and all that. I had a massive headache from some juice head poppin' me in the back of the skull on the dance floor. Don't get me wrong, I got a few licks in, but the guy bested me. If you're reading this, dude, I want a rematch. I'll see you on the east coast, bro. BM: My cake suspicions grew exponentially. Clearly something was up with it. At one point, I thought I saw it move. I tried to attribute it to a bump from the people in the room. But another theory took its place - there was a human inside of that cake. Sure, Robert was a master planner, but a surprise cake visitor? Who could it have been?
Do You Have Any Regrets?
NT: Well, who doesn't, you know? You don't always get to see what you want to see or do what you want to do. But I guess that just means we need to go back. And hopefully soon. Maybe Robert will finally pop the question to his girlfriend. Someone better! RF: Life is too short for that bullshit. "Regrets"? Nah. But not for nothing, we probably could've went to Atlantic City and saved a few hundos. Now I gotta pick up an extra couple shifts at Acme. BM: Sure enough, within a few minutes of me asking everyone in the room of their opinions, the cake was wheeled to the front of the couch. Out popped a beautiful blonde woman, wearing nothing but a thong bikini. I have to admit, under normal circumstances, a stripper usually improves any bachelor party. But at the cost of not having cake? I don't know. Clearly the cake was plastic, and at that point, I felt kind of lied to.
What Would Your Say to Someone Else Attending a Vegas Bachelor Party?
NT: Bring extra cash! You never know what you're gonna do once you get there! RF: Live it up, bro. It ain't called the "City of Sin" for nothin'. Give yourself a reason to ask God for forgiveness on Sunday. BM: So while they were all getting lap dances, I took a trip to a 24 hour bakery and got myself a cupcake. It's not the same as getting a regular cake. There's some texture differences, but the taste was close enough to pass. You just can't beat the taste of a tiered cake, you know? Especially one with buttercream frosting. Fondant always looks good, but buttercream just gets the job done.
Share On Social
Did you enjoy this article? Use one of the buttons below to share it on social media.