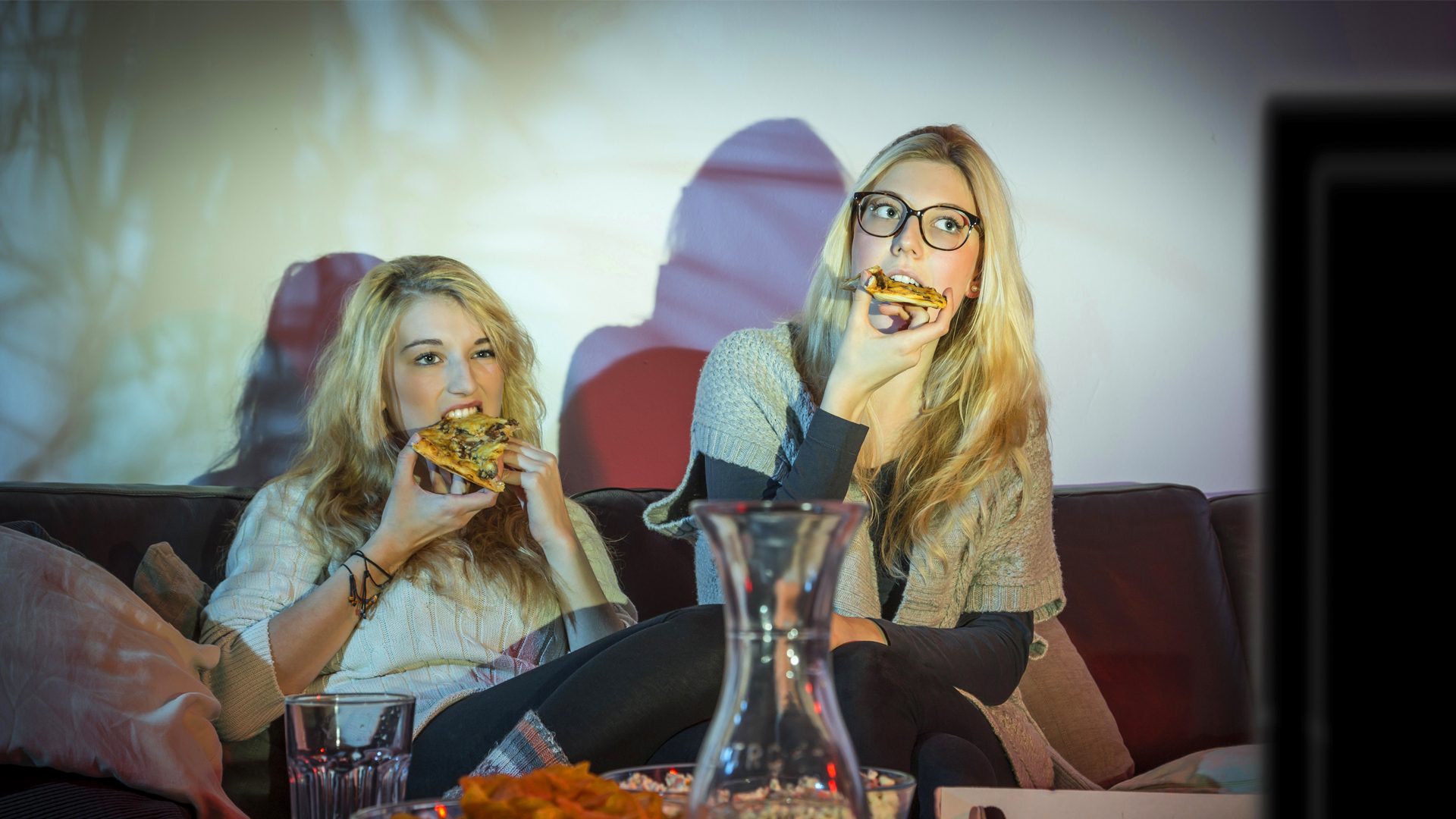 "Hi, I'm Ashley, and I love Oscar-worthy movies." "Hello, Ashley," the support group replies back, if they existed. I'm irrationally and obsessively into Awards Season. Oscar-worthy movies are an obsession for me.
My Obsession Ruins Deep
I start reading buzz articles in June. I treat these articles like they're farm league scouting reports for baseball. I wake up at the butt-crack of dawn to watch nomination announcements live. On Oscar night, I make meals so lavish they make Wolfgang Puck's Golden Globes entrees feel like a soggy hot dog from the Target food court. I lay out a red tablecloth by the door for people arriving in their t-shirts and yoga pants.
It's More Than Seeing Who Wins
I just love watching actors and actresses get all gussied up. I love their polite laughter at bad jokes. And who doesn't love when they accept their award or their gracious defeat? To be honest, I wish someone would be shown getting pissed and storm out. Anywho, here are some thoughts I have on some likely Oscar nominees that I've seen so far. I also included some delectable food pairings I wish I had while I was watching them instead of popcorn.
Oscar-Worthy Movies and Their Food Pairings
Florence Foster Jenkins
I love Meryl Streep and Hugh Grant, but I didn't love this movie. Streep plays Florence Foster Jenkins, an heiress who aspires to be an opera singer; but she sucks. Grant plays St. Clair Bayfield, her husband…yup, you read that right.
Uncomfortable
The message of the movie is charming: You don't have to be the best at something if you have the passion. Streep was supposed to play a bad singer, but it didn't make it any less uncomfortable watching her. She hit disgusting flat notes that made my ears bleed. I haven't felt this uncomfortable since I watched another oscar-worthy movie with my mom: Hope Springs. I wasn't exactly ready to watch a masturbation scene with my parent. I wanted the character to become a better singer and she didn't. Why did they even make this movie? You can skip this clunker. But Oscar loves rewarding undeserving Meryl Streep movies so who knows! (I'm looking at you The Iron Lady!)
Food Pairing
If you decide to take a chance on this movie, I recommend bringing your favorite half gallon of ice cream. Spring for the expensive shit. Eat that ice cream right from the damn carton. You'll need something bright in your life to get through this movie without turning it off.
Rating Among Oscar-worthy Movies
1 out of 5 popcorns. I refuse to follow the Hollywood standard.
Zootopia
I saw Zootopia on a plane from Houston to Philly. I'm not the best flyer and need to take Ativan to even step foot on a plane. From what I remember, it was a delightful movie. It's about a bunch of humanized animals that treat a certain kind of animal as if they're lesser animals. Sound familiar? The whole movie is pretty much a metaphor for how we treat other races of people in the world today.
Food Pairing
The little animals kept making these red pawpsicles and selling them. It could have been the effects of the prescription medication, but all I wanted was a popsicle.. So I recommend you eat popsicles while you watch this movie. You'll be watching this without a 4-year-old present anyway, so it's a win-win!
Rating Among Oscar-worthy Movies
4 out of 5 popcorns. It's not my favorite Disney movie ever made, but it has enough adult humor that parents will like it as well as kids.
La La Land
This review is for all you movie musical haters. Spoiler alert…I loved it! I had the same feeling watching this as when I saw the Wizard of Oz and Singing in the Rain for the first time. It was magical. But I realize musicals aren't everyone's thing.
Food Pairing
So if your girlfriend makes you watch this, I have four words for you: Chicken on a Stick. In the movie, Ryan Gosling's character, Sebastian, wants to name his own jazz club Chicken on a Stick. Trust me, you'll get a craving for chicken. Just smuggle in a piece of fried chicken and eat it lollipop-style. The people next to you will be super jealous they didn't think of it first. Finally why in the hell would they write a song for Emma Stone with about 8,465 "s"-sounding words in it? She has an obvious, yet adorable, lisp. It is very distracting.
Rating Among Oscar-worthy Movies
5 out of 5 popcorns. The Academy needs to give all the Oscars to everyone involved with this movie. No matter what you watch this awards season, make sure to bring the good eats. It makes any crappy flick worth seeing.
Share On Social
Did you enjoy this article? Use one of the buttons below to share it on social media.