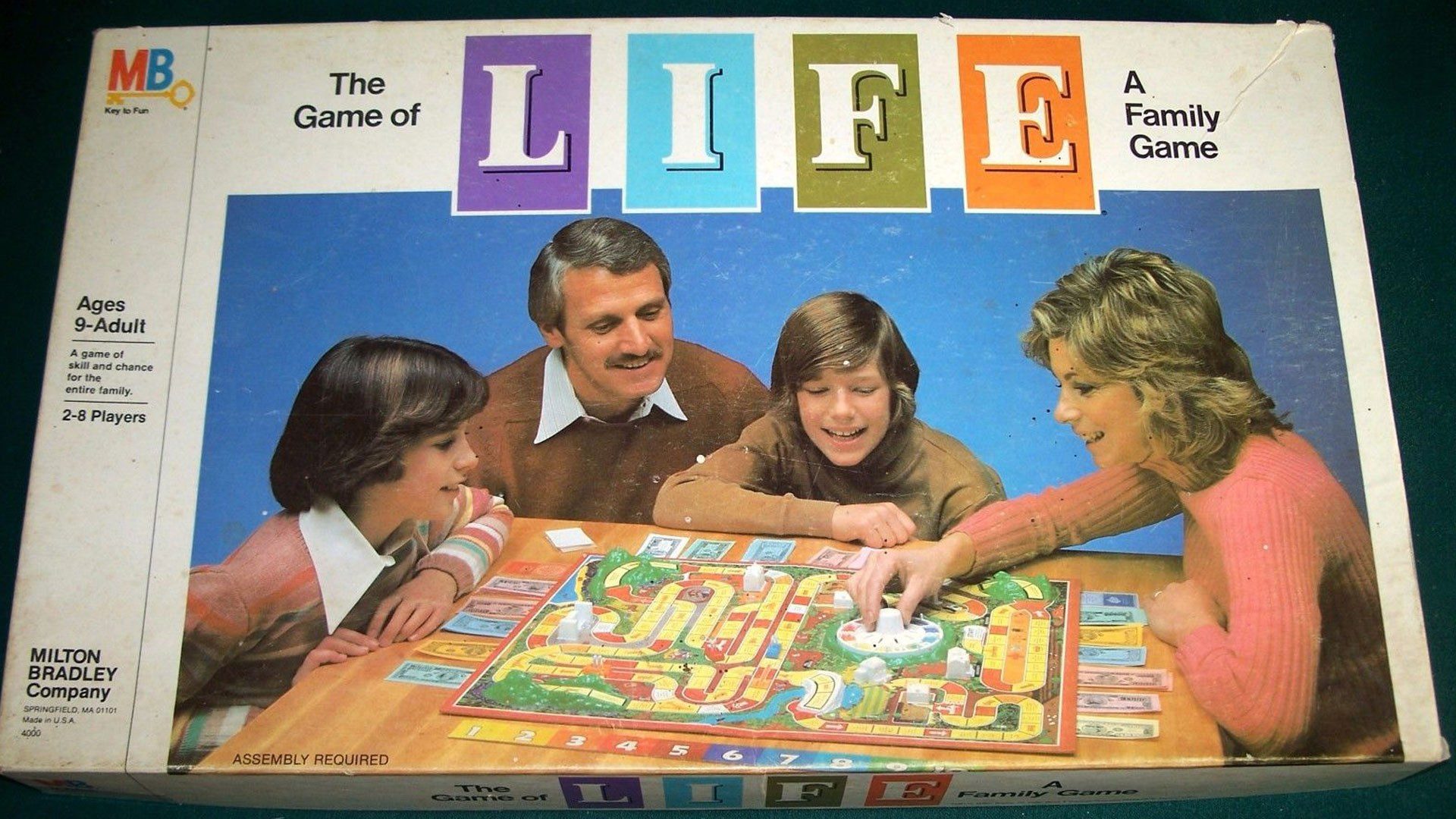 How Milton Bradley's The Game of Life teaches us to reach past our fears and become our highest selves.
How Milton Bradley Became My Life Coach
At first I was afraid. I was petrified. Some people go nowhere fast in life. Me? I was more of an under-the-radar underachiever. Going nowhere slow, if you will. I didn't know what I wanted or how to start looking for happiness until Milton Bradley's The Game of Life illuminated my path. It taught me that a good life isn't measured in quality relationships or experiences. It's determined by who ends up with more money than all of their friends.
You Need A Life Coach
Do you think that kids just learn to play soccer organically? No. That's stupid. Children learn how to play sports through coaching from an adult or at least a teenager who made a travel team. Life is the ultimate game. So getting a coach to help you learn the rules of life that will lead you to success makes total sense. I didn't have a life coach for my first 23 years of living-- if you can call it "living." Fortunately, I found Milton Bradley's The Game of Life board game contained all the answers I was seeking. A life coach can help you:
Improve your relationships
Manage your finances
Pursue your goals
Build your self-esteem
But finding a life coach takes a lot of work and energy! It can also cost hundreds of dollars! Skip the personal enrichment retreat, and try Milton Bradley's proven method first. You'll be glad you did.
Milton Bradley's Game of Life Method is the Answer
This Milton Bradley game is a not just a fun activity for bored children and their drunk parents. It's also a solid road map for a successful future. The Game of Life is a gameified to-do list of every important life milestone. You must accomplish nearly every single item so you won't become the utter failure you know you are deep down. Your goal is to capture as much money as possible. All the while you'll pass through universal rites of passage such as, "Your buddies crash your car. Pay $5000 if you're not insured," or "Find buried treasure. Collect $80,000." The Game of Life can also be your own, personal vision board. Everyday you can wake up without any regard for personal responsibility. You don't have to value hard work, crossing your fingers that this is the day you'll "Win the Nobel Prize and collect $100,000." Sure, it could also be the day you "Have a midlife crisis and pick a new career" or "Recycle". All those things come in due time if you keep moving forward. Milton Bradley helps you navigate the real world by adding in challenges that build grit. Most people's goals lists only have the good stuff on it. Not The Game of Life though. Where else would you learn how to overcome common obstacles like:
"Hire a jockey for your racehorse. Pay $65,000."
"Have website designed, pay $45,000."
Most people would just build a website with a free trial on SquareSpace. Thanks to this life goals list, you're building character through financial hardship.
How It Works
Step 1: Buy a copy of The Game of Life from your favorite game store, Big Box retailer, or internet merchant for $13.99.
Step 2: Open the playing board and set it up in a sacred spot in the northernmost corner of your home, facing East. Never move it.
Step 3: Live the board!! Everyday, wake up and face a new day's challenge. Get a car that is either pink or blue, depending on your gender. Marry a plastic-peg partner whose color is opposite to your car's color. Parent one- to four- plastic, pastel children. Carpe diem!
Step 4: Complete all your tasks with a ritualistic fervor. Retire to Millionaire Acres. Make sure you have more money than all your loved ones, otherwise you're a LOSER in Life and what was the point of it all?
Real Testimonials
"I didn't know whether I should go to college or skip it...but when I looked at the board, I realized, it didn't matter. Everyone has to stop and draw a career card and that shit is totally random." -- Ansley, Architect, 19 "At first I thought I wanted to go into the Navy, so I played a lot of Battleship. And then I thought I might want to be a doctor and tried my hand at Operation. Turns out, The Game of Life had everything I was looking for." -- Greta, Plumber, 22 "Milton Bradley's Game of Life helped me become the successful entrepreneur I am today." --Rich Uncle Pennybags, Monopoly Guy, 114
Share On Social
Did you enjoy this article? Use one of the buttons below to share it on social media.