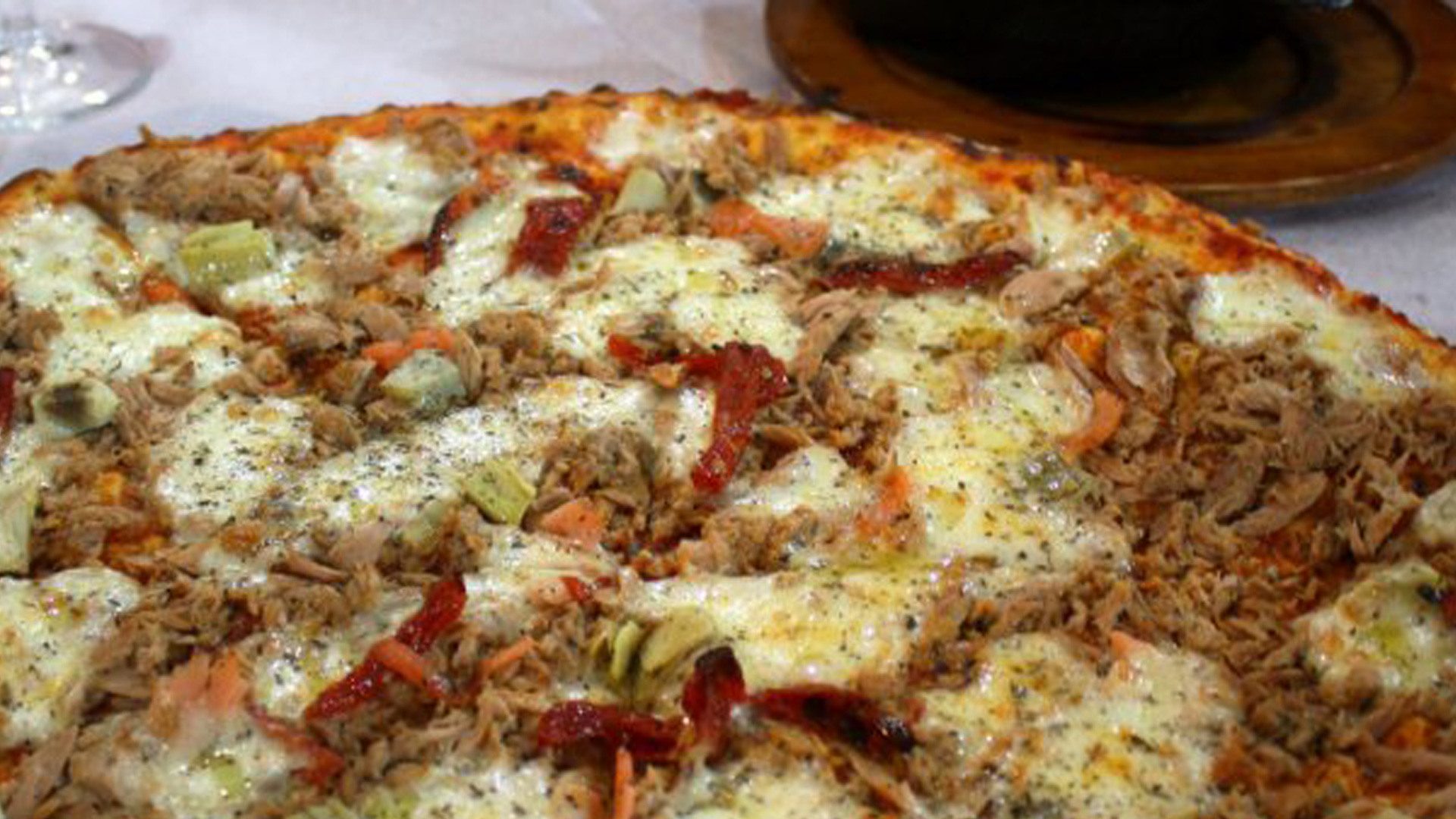 You want pizza, but every delivery place closed, and there's nothing resembling a meal in your fridge. It's time pray to a weird horse god to open a Papa Johns in your living room. Wait. No. It's time to get creative and get cooking.
You Can Eat Pizza Anytime
Everyone has been in this situation at least once. When you're broke, you find new and creative ways to use ingredients you already have. It becomes more of a fun activity than the sad realization of where you are in life. Don't worry that your brother just bought a house or that your childhood friends are doctors and congressmen. You're doing fine because we're about to light it up in the kitchen. In 10 minutes or less you will have a piping hot 'za on your plate (or paper towel; doing dishes is for suckers). Once you understand the basics, pizza making becomes a plug-and-play game. Let's get started! Traditional Pizza has four main components, bread, sauce, cheese, and toppings. Here is a table of some interchangeable ingredients may be laying around to make your improvised pizza:
| Bread | Cheese | Sauce | Toppings |
| --- | --- | --- | --- |
| Tortilla | Mozzarella | Tomato Sauce | Any meat |
| Toast/Roll | American | Salsa | Jalapenos |
| Crackers | Provolone | Tomato Soup | French Fries |
| Eggplant | Parmesan | Tears | Onion |
| Chips | Alfredo Sauce | Ketchup | Egg |
| Pita | Cheese Soup | BBQ Sauce | Mac n' Cheese |
| Bagel | Cheddar | Alfredo Sauce | Fried Rice |
Recipes
The ingredients and quantities I've listed are only here as a guide. This is not the time for careful measurement and micromanagement. Why? Because you can't feel your face, and you just tried to fight a telephone pole for bumping into you. There is one exception; all meat should be completely cooked prior use in these recipes. That said, here are a few of my favorites:
The Toasty Tortilla
A go-to recipe with infinite variations and a crispy crust.
Ingredients:
1 Taco-sized Flour Tortilla
2 Tbsp Canned Tomato Sauce
¼ Cup Shredded Mozzarella & Cheddar Cheeses
Topping of your choice (Mine is leftover cooked sausage)
Directions:
Remove pan from toaster oven. Preheat to 400°F. Cover pan with aluminum foil. Place tortilla in the center of the pan. Distribute tomato sauce evenly over the tortilla leaving room for the "crust". Sprinkle cheese on top of the sauce. Then, add topping. Place pan in oven and let cook for 7-10 minutes. Let cool for 1 minute before eating. Note: I prefer the toaster oven for this one, but a conventional oven should work as well.
Pizza Soup
How I imagine Salvador Dali ate his pizza.
Ingredients:
1 Can Tomato Soup
1/3 Cup Shredded Cheddar Cheese
5-12 Crackers
Directions:
Pour soup into microwave safe bowl. Microwave on high for 1 minute. Add cheese and stir. Microwave for 1 more minute. Crumble crackers into soup. Stir. Enjoy.
Bagel Q
So good, you'll break kosher.
Ingredients:
½ Bagel
2 Tbsp BBQ Sauce
1/3 Cup Shredded Cheddar Cheese
¼ Cup Shredded Chicken or Pork
Directions:
Toast bagel. Top with BBQ sauce, cheese, and chicken. Microwave on high for 25 seconds.
Once You've Got Those Down…
Create your own recipe. Chop up that leftover burger from lunch top your pizza with it. Tomato sauce is pretty basic; use barbeque sauce and turn that pizza into a bad bitch. Ever had a Mac 'n Cheezza? A Nutella & Peanut Butter dessert pizza always brings people together. You may wind up with something amazing. Tell me how it turned out. I'd love to hear your comments and recipes. Finally, it's important that you spill some on your shirt. This is a vital breadcrumb that may help you start piecing together what you did last night. Chances are, you're going to want to turn the stove off before you burn your studio apartment down. Make sure to delete the drunken texts to your ex, and return all those street cones you took. Because you're responsible, damnit! And you walked home, partly because you didn't want a DUI, partly because you couldn't find your car. Oh, and go pick up your car before it gets booted. Like, now. That's an extra $150 you definitely don't have.
Share On Social
Did you enjoy this article? Use one of the buttons below to share it on social media.