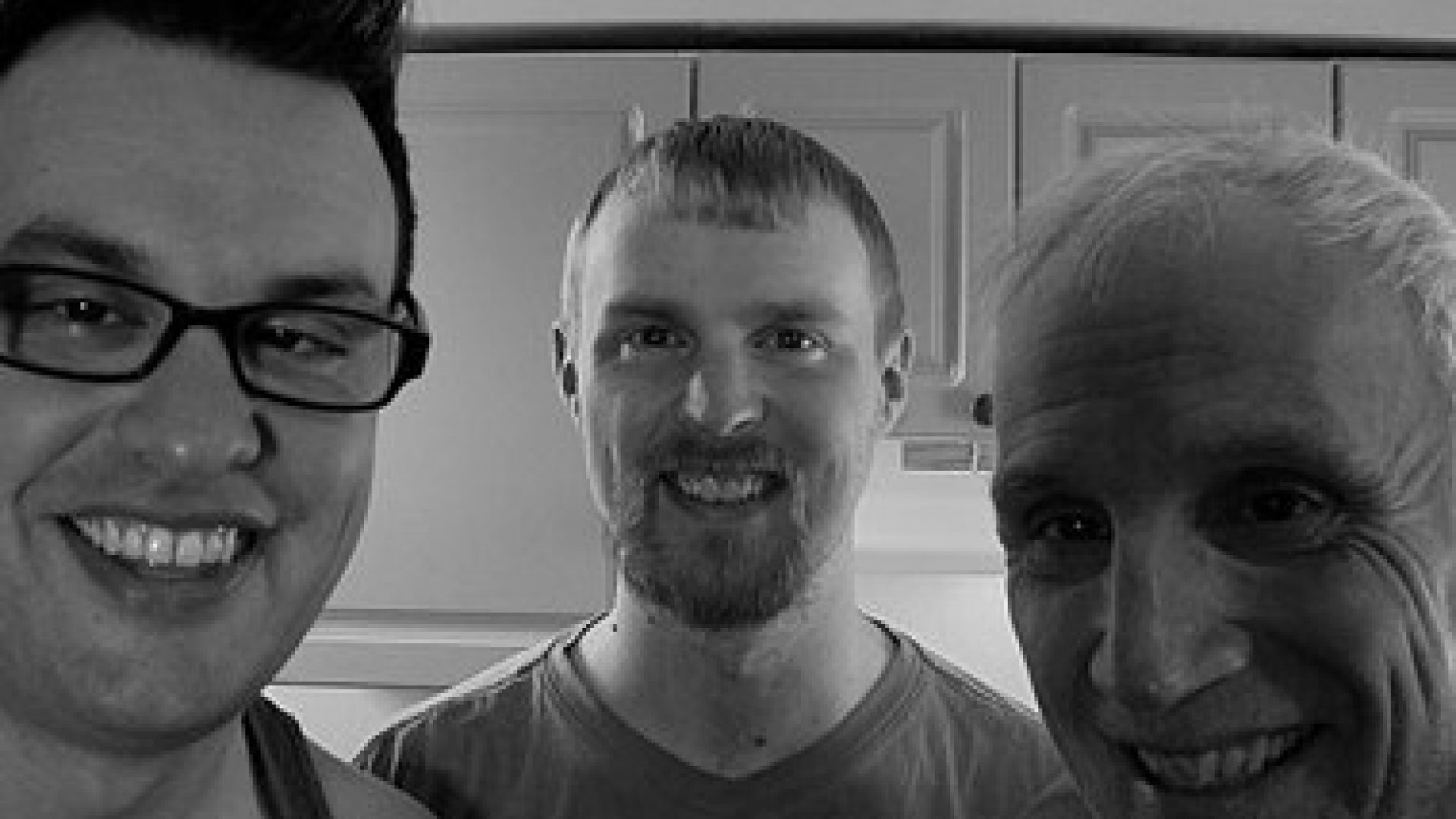 Listen to Full Belly Laughs Episode 22
Use the audio player below to enjoy Full Belly Laughs Podcast Episode 22: Leftovers: Father's Day Special.
Father's Day is today, so we suspended the usual Leftovers content for a special bonus episode.
Father's Day Special Edition
Hugh Durkin and Paul Durkin (Brian's dad and brother respectfully) stop by the show to have a nice Father's Day lunch and chat. They talk about their plan for the holiday. Instead of going to the movies they decide to play pickleball. It's Hugh's new favorite sport. He gives Paul and Brian and rundown on how to play. They end the episode with a round of Continue Shopping.
The Durkins
Here's Brian, Paul, and Hugh Durkin.
Hugh Durkin
Playing Pickleball every day
Lending his car to Brian
Paul Durkin
Playing Hearthstone or some other game every day
Understating how much he enjoys a particular dish
Continue Shopping
On the full length episodes of the podcast, we play a game called Continue Shopping. Hugh enjoys this game, so we decided to play it today. How it works is Brian chooses a DVD on Amazon. Then he lists the 25 DVDs purchased with that DVD on Amazon. Players receive a point for a right guess. After three wrong guesses they're eliminated.
The movie Brian choose was Talladega Nights: the Ballad of Ricky Bobby. How many can you guess in the top 25?
After the taping Hugh talked a big game about naming 15 movies in the top 25 in Continue Shopping for the Godfather. Brian took the challenge and let him play by the same rules: 3 wrong guesses and you're out. Hugh managed to name 10 out of the 25. Impressive, but it just goes to show you how difficult Continue Shopping can be in the hot seat. How many do you think you can name?
Join the Full Belly Laughs Family
Thank you for listening. This Tuesday we have a special themed episode.
Share Episode #22
Let your people know about this awesome episode. Share Leftovers: Father's Day Special on any one of these social media platforms.