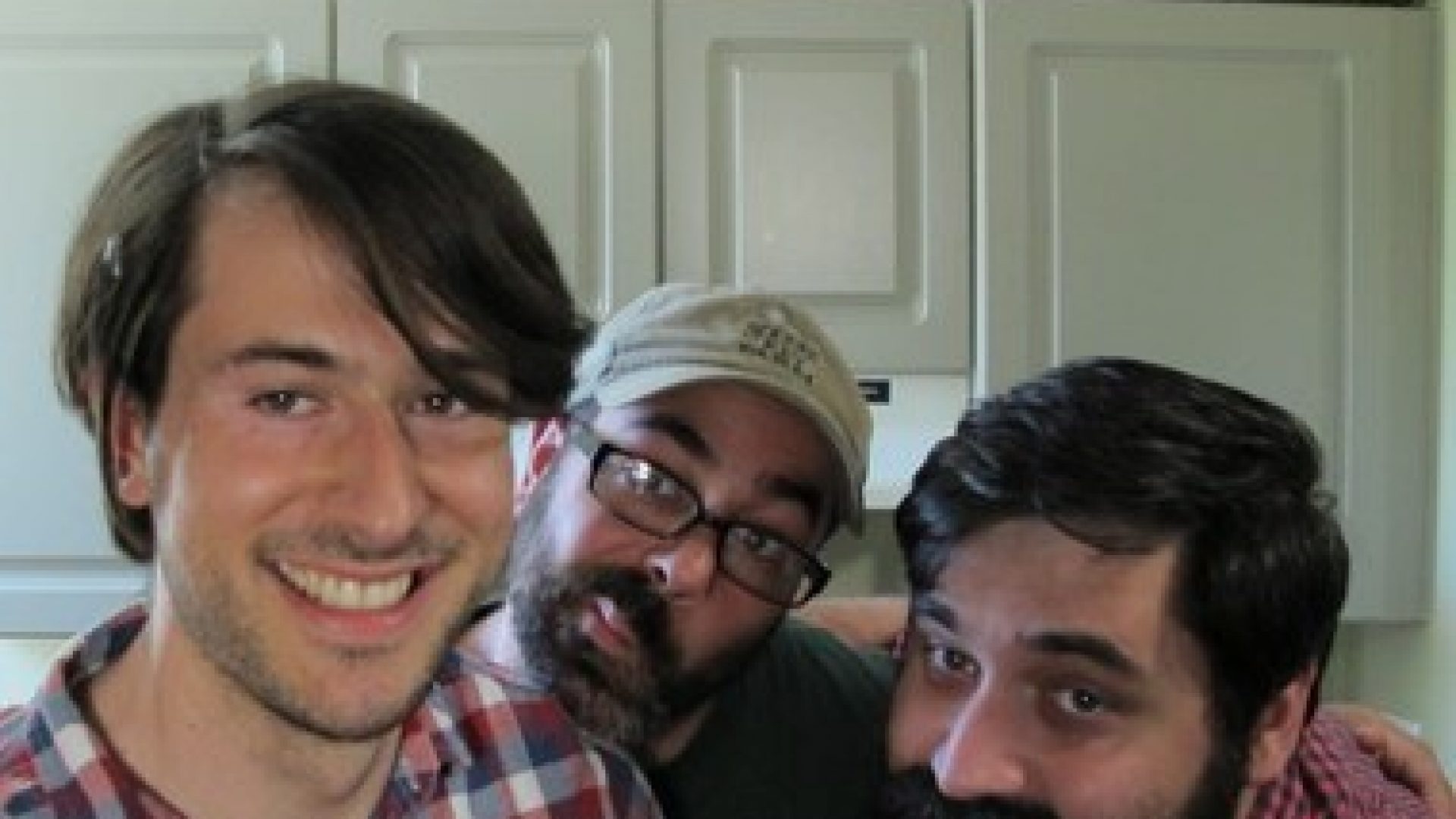 Listen to Full Belly Laughs Episode 23
Use the audio player below to enjoy Full Belly Laughs Podcast Episode 23: Co-hosts of Highlander Rewatched Enjoy German Hot Dogs.
German hot dogs are a step above the typical franks at a the ballpark. Made with quality ingredients and cooked to perfection, this is how you up your hot dog game.
German Hot Dogs for Highlander Rewatched Crew
Keith Garabedian, one of the co-hosts of Highlander Rewatched, used to own and operate Hot Diggity on South Street in Philadelphia. He recommended German hot dogs for the menu, and boy-oh-boy, he sure pointed us in the right direction. His co-hosts Eamon Doughtery and Kyle Garabedian along with Brian Durkin couldn't get enough of these next level hot dogs.
Highlander Rewatched Crew
Brian with the co-hosts of the amazing podcast Highlander Rewatched.
Highlander Rewatched
Meet Kyle Garabedian, Keith Garabedian, and Eamon Dougherty. They host the amazing podcast Highlander Rewatched. It's a show dedicated to the Highlander franchise. They watch the movies as well as the TV show and dissect the content. Considering the popularity of the franchise, plus their witty and insightful comments, the show boasts a large following. Please check them out. We enjoyed listening to their program and we've never seen Highlander (shhh! Don't tell them that).
How to Cook a Quality Hot Dog
All great dishes start with amazing ingredients. Do your best to find a German hot dog or bratwurst vendor. If you can't then use what's available. You can step your game up by toasting your hot dog buns in the (toaster) oven. Next invest in some high qualify mustard. Dijon is a nice place to start, but go online to be a little more fancy about it.Boiling hot dogs is the best way to cook them. Grilling doesn't add as much to the flavor profile. It can add smokiness, but in our opinion its not worth the time and energy to grill. Boiling is faster and easy to clean up.
Launching New Social Media Content
Over the past couple weeks we've developed a ton of new content for our social media pages. Please check us out on Facebook, Twitter, and Instagram. A lot of exciting stuff is happening, especially on the Facebook page.
Thank you once again to Highlander Rewatched. We'll see you next week brand new format for the show.