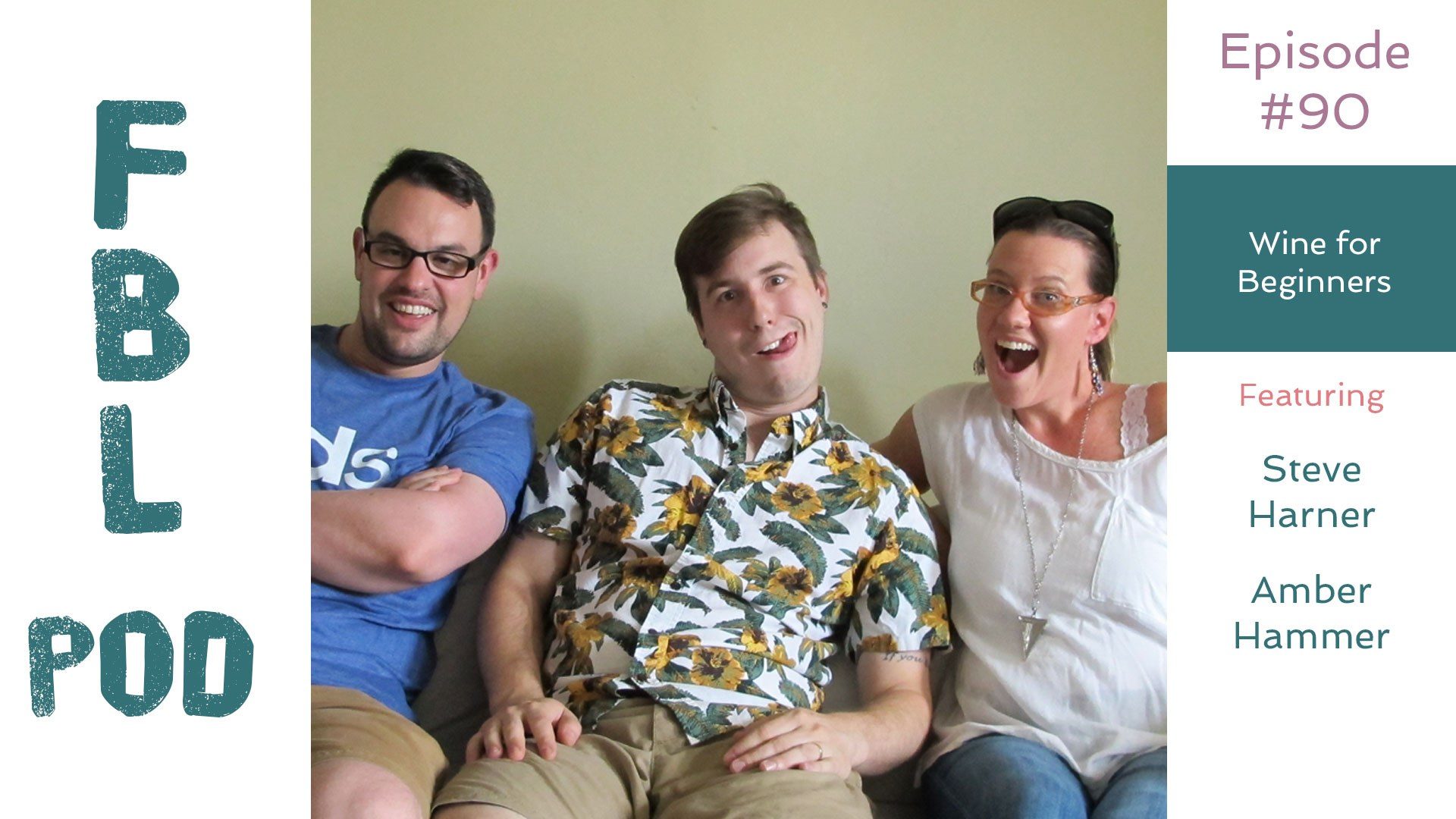 Listen to Full Belly Laughs Episode 90
Use the audio player below to enjoy Full Belly Laughs Podcast Episode 90: Wine for Noobs.
The best wine for beginners is something that tastes good to you. Don't worry about all that crazy pairing nonsense. Most likely you want to drink wine because you're taking a turn trying to feel classy about drinking. It's a nice dinner. You're out with your mate. You can't be drinking Miller Lite at the five-star restaurant. No way. You need wine. So which wine do you drink to keep up the fancy charade?Take a listen to this podcast to hear some pro tips on which wines to choose and when. If you're deaf or you hate listening, you can read the show notes below like a nerd.
Full Belly Laughs Podcast Episode 90 Show Notes
Steve Harner from Bridgeset Sound graces us with his amazing wit and sound expertise. Before the show even started he helped Brian troubleshoot a minor sound issue. Steve is awesome, and his company is just as awesome. Bridgeset Sound is a proud sponsor of the Philly Podcast Festival and The Philadelphia Podcast Society. Be sure to check out Bridgeset Sound for all your sound needs.Amber Hammer is a frequent guest on Full Belly Laughs. She's always fun to have in the booth, and this time did not disappoint. She really carried this episode by sharing her wine knowledge. She says that wine for beginners shouldn't be this mysterious and scary thing. At the end of the day drink something that tastes good to you. Don't get hung up on pairing it with food. Curious where you should start? Check out her family business: Down to Earth Wines.After an amazing conversation about wine we retired the day with some rounds of Super Fight. Some epics match ups appeared on this episode. Who do you think would win in a fight? A crazy cat lady riding a battle cat or a cat that's 10 stories tall?
Wine for Beginners
Are you not entertained by feline fights? Do you just want to get to the truth and find some dang wines you can drink? Look no further. Here's a hot list of the best wines to try if you never really drink wine:
Cabernet Sauvignon.
Merlot.
Syrah/Shiraz.
Malbec.
Pinot Noir.
Zinfandel (if you're in the USA)
Sangiovese.
Don't believe us? Here's our wine for beginners resource list:
Not much for reading? Check out this funny video about starting out with wines.
---
Did you really learn something about wine today? Is there something you think we should know about wine? Be sure to hit us up on our Contact Form. We'd love to hear from you. Fun and interesting answers will be read on the podcast.