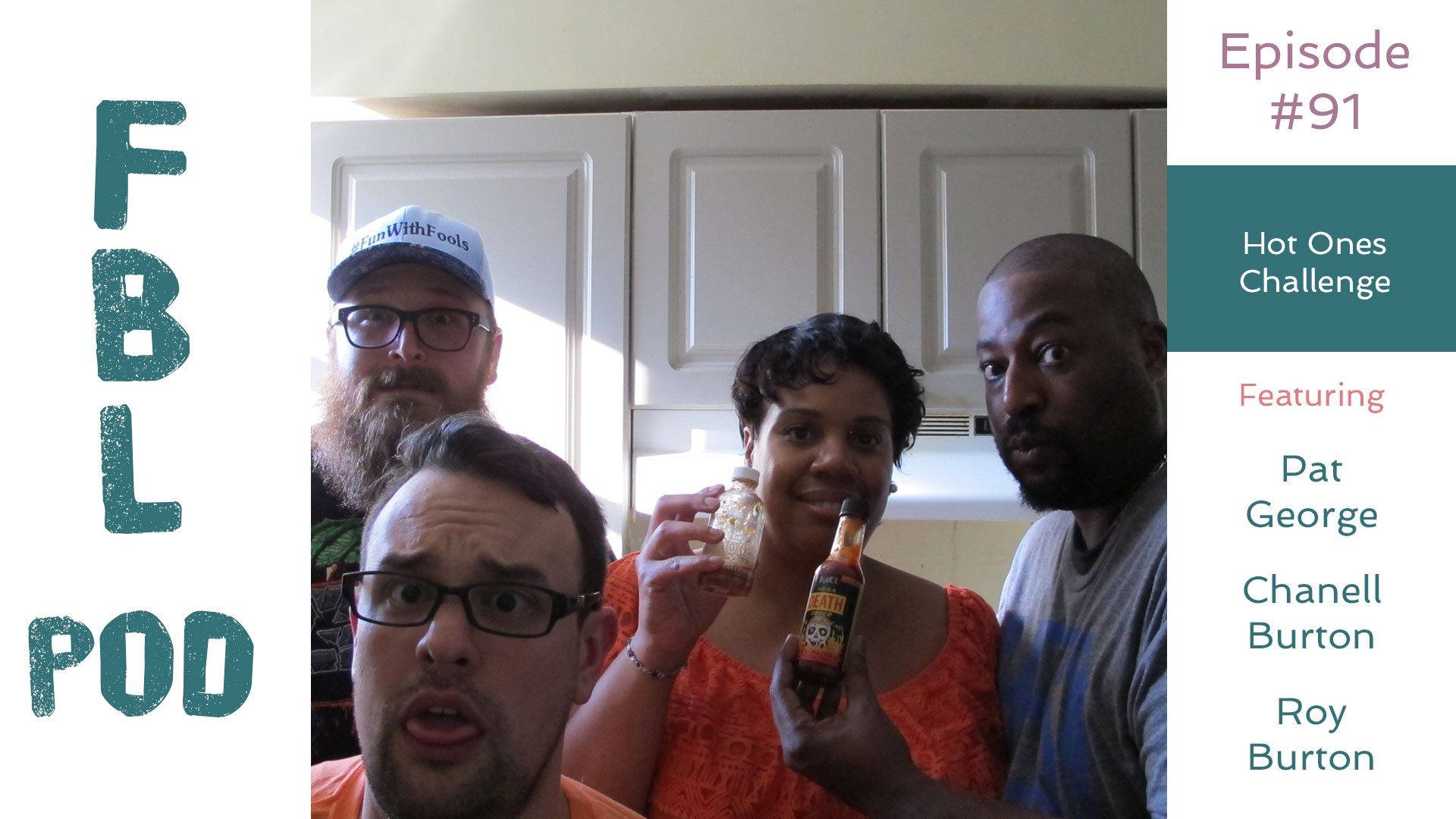 Listen to Full Belly Laughs Episode 91
Use the audio player below to enjoy Full Belly Laughs Podcast Episode 91: Hot Ones Challenge.
Are you a fan of the YouTube show Hot Ones? We do a tribute to the show by trying all the sauces from season 3. Are the sauces really that hot? We cover all that and more on this episode of Full Belly Laughs. Use the player above to listen. Show notes are located below the image.
Show Notes for Full Belly Laughs Podcast Episode 91
Hot Ones is one of our favorite YouTube shows. Sean Evans does amazing interviews, and it's super fun to watch the guests deal with the hot sauces. But some people theorize that the sauces aren't even that hot. Or better yet that the host and guest don't actually eat wings tossed in the sauces. Well on this episode of Full Belly Laughs we don't pull any punches. Philadelphia podcasters Roy Burton and Pat George join Brian Durkin in trying the season 3 sauces. Chanell wisely and strategically sat out. When we were all choking and dying from the sauces, she could at least still speak into her microphone.Hot Ones is a legit great program. So many interesting people drop by their studio, and Sean Evans puts on fantastic interviews. It seriously is must watch TV. If you enjoy listening to us answer questions and struggle to make it to the end, that's just a sample of the awesomeness Hot Ones does on the regular. You can see all their episodes here.
Hot Ones Tribute
Be sure to listen to the very end of the episode when Pat and Brian try Blair's Mega Death Sauce with Liquid Rage. In case you were curious the first ingredient listed is death, and this sauce does not disappoint in that department. You can really feel the death in and around your mouth when you even taste this sauce.
---
Do you like to challenge yourself with hot sauces? Are you a fan of Hot Ones and want to tell us about it? Be sure to let us know through our Contact Form.