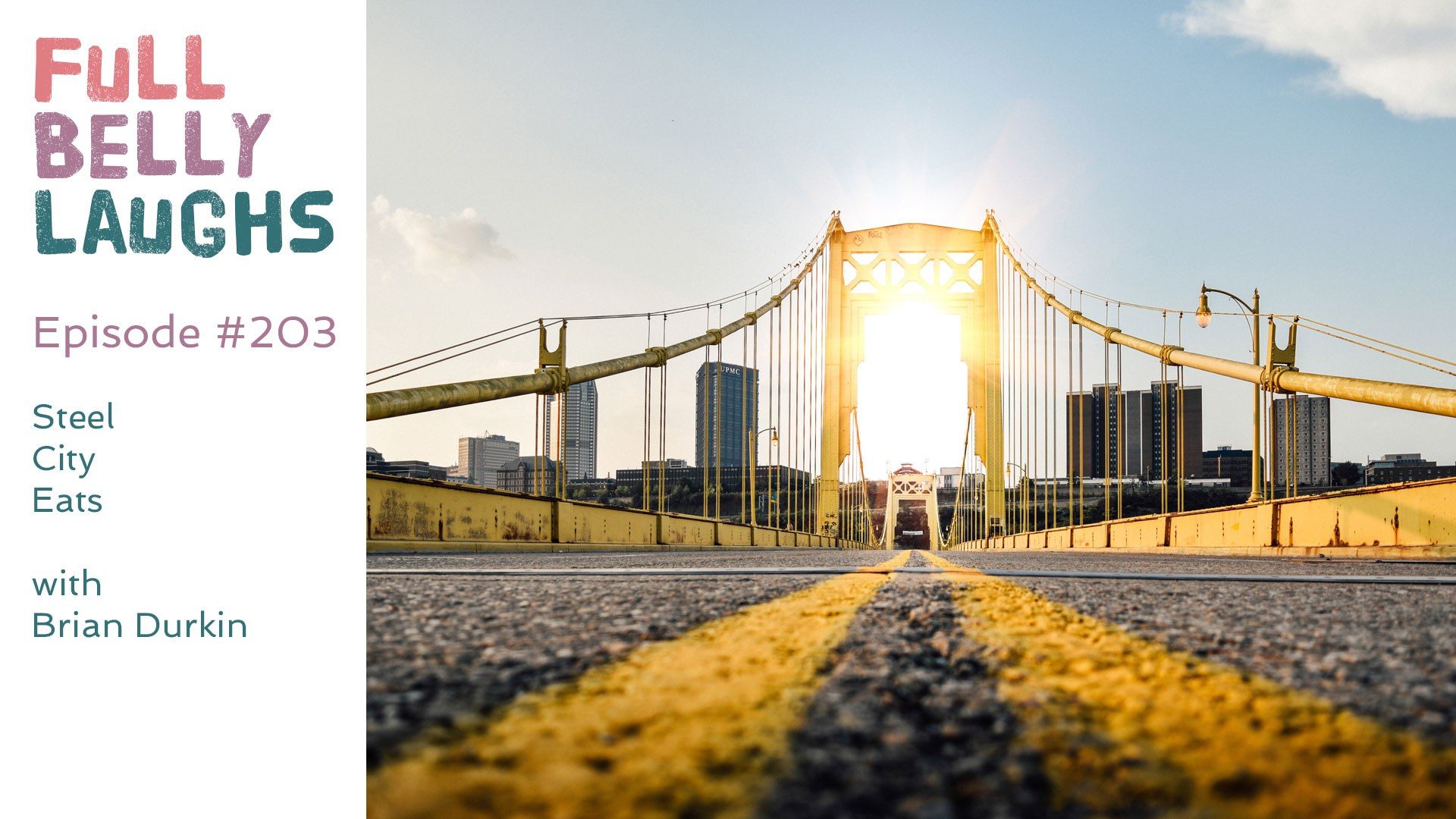 Listen to Full Belly Laughs Episode 203
Use the audio player below to enjoy Full Belly Laughs Podcast Episode 203: Steel City Eats
There are a lot of places to eat in Pittsburgh, but where to go is quite the battle. No one wants to walk around in the cold aimlessly trying to find a better option than starving. Lucky for your the emperor of the FuBeLa Nation, Brian Durkin, is here to tell you his culinary story. Learn about all the places this comedian tried on his last trip to the Steel City.
Full Belly Laughs Podcast Episode 203 Show Notes
Brian starts off the cast with low energy; he needed to keep quiet while he recorded in a public library. Don't worry. It's not a whisper cast the entire time. He booked a study room, and gives a lay of the land at the Santa Monica Public Library. After setting the stage of his impromptu recording studio, he moves on to his last trip to Pittsburgh. Brian reflects on how easy it was for him to forget how cold it gets. From there he shares some insights on the world of dueling and collectible card games. After explaining his purpose for going to the convergence of three rivers, Brian tells all about what he ate. After that he does a round of Punderdome and Super Fight.
Best Places to Eat in Pittsburgh
Brian's #1 pick is Meat & Potatoes. It's not for the vegans of the world, so don't try to go here expecting to salad-it-up. If you are down to grub on some flesh, this is the spot. It never disappoints and the value is there. You can split a massive two person steak plus some sides and get out of there for like sixty bucks. Considering the taste and portions, this is a steal (and it's in the Steel City, ha ha ha).
There is a dope play on Liberty that has meatballs. Also Bakersfield, which sounds like a gastropub, has great tacos. If you go to an event at the David Lawrence Convention Center, you can actually eat the food there. Usually convention center food is a nightmare. Not this place. They have a black bean burger if you want to avoid meat, and the fries are fried to order.