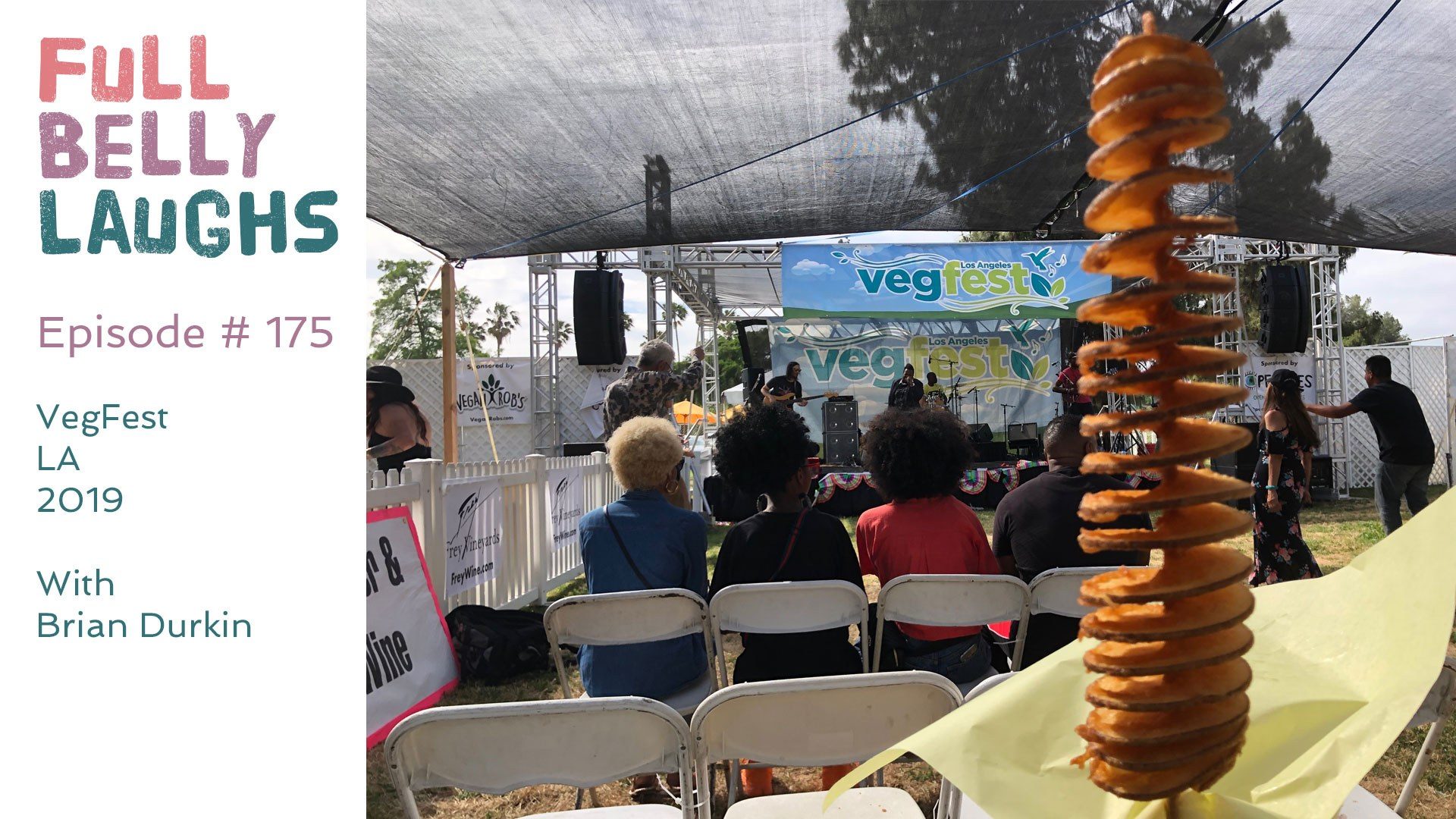 Listen to Full Belly Laughs Episode 175
Use the audio player below to enjoy Full Belly Laughs Podcast Episode 175: Vegfest LA 2019
We go to explore Vegfest LA. Learn about all the cool places we tried and all the interesting people we met.
Full Belly Laughs Podcast Episode 175 Show Notes
Brian recaps his first experience at VegFest LA. He gives props and slops, then recommends his favorite vendors. After that he plays some rounds of Punderdome.