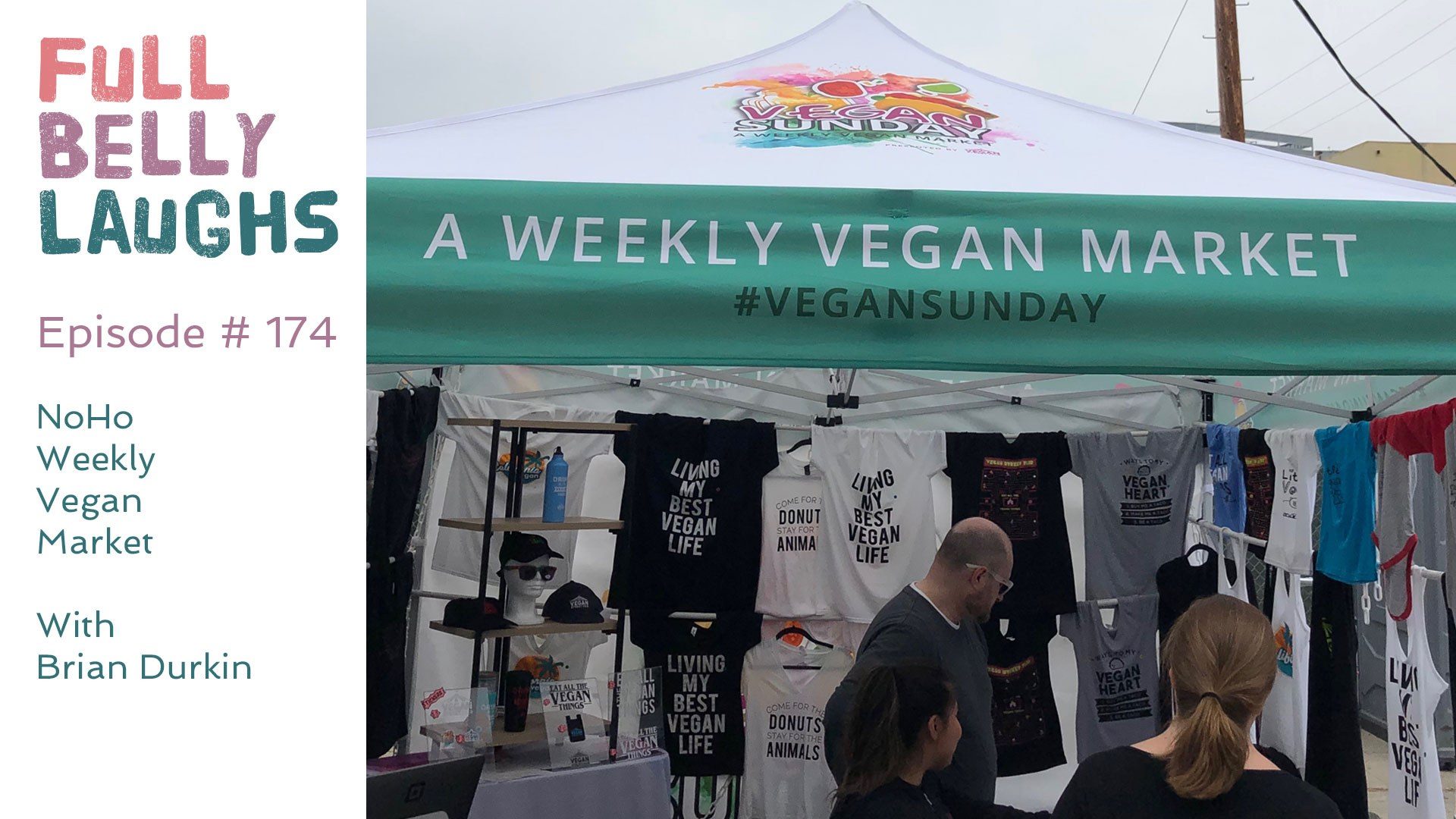 Listen to Full Belly Laughs Episode 174
Use the audio player below to enjoy Full Belly Laughs Podcast Episode 174: NoHo Weekly Vegan Market
On this episode we review Vegan Sunday in North Hollywood. Learn about our first impressions, and what we loved about the weekly vegan market.
Full Belly Laughs Podcast Episode 174 Show Notes
Brian Durkin hosts another solo episode of the podcast, with his girlfriend adding some flavor every once in a while. He talks about his time in Santa Monica and North Hollywood, then zeroes in on the Weekly Vegan Market. Every Sunday there is a food truck event in NoHo with all vegan vendors. Brian recounts what he ate and what he enjoyed the most. After his reviews he chats about a crazy ride home on the bus. It included vehicle malfunctions and inappropriate middle schoolers. After all of that he plays a few rounds of Punderdome.