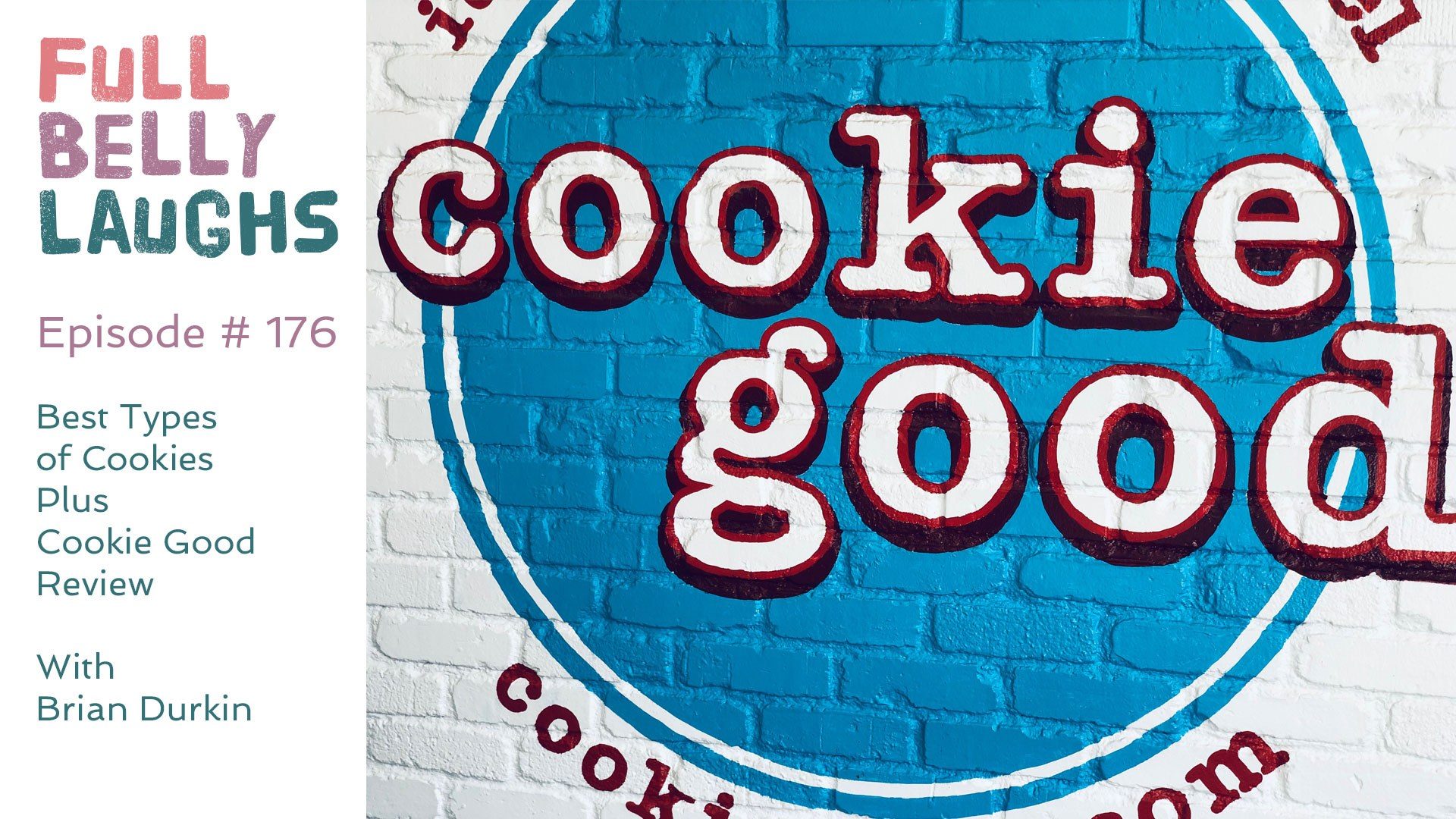 Listen to Full Belly Laughs Episode 176
Use the audio player below to enjoy Full Belly Laughs Podcast Episode 176: Best Types of Cookies Plus Cookie Good Review
On this episode of the podcast Brian mulls over the best types of cookies, plus gives a review for Cookie Good.
Full Belly Laughs Podcast Episode 176 Show Notes
Brian records another solo cast and gives several updates about his life from the past week. After giving moms a shout out and talking about his yoga practice escaping him, he jumps into the task at hand: reviewing cookies. He went to a local cookie shop in Santa Monica called Cookie Good. He ordered several varieties, but they were too much for him to handle. Mostly because his sweet tooth is week. He did commit to reviewing them throughout the week thoroughly, so stay tuned. On this episode though he gives first impressions, and a glowing reviewing of their sandwich.
After diving into some fresh cookies on the cast, Brian reads several responses from the FuBeLa Nation. Listeners of the podcast can't stop, and won't stop chiming in about their favorite cookies. And we are blasted to have these active members in our society. Lots of great content from the fans, so thank you for writing in.
Best Types of Cookies
The fan favorite in the FuBeLa-verse, and Earth for that matter, seems to be that chip. Chocolate chip cookies dominated the poll, and historically they've put up great numbers. Other fan favorites included sugar cookies, snickerdoodle, and Oreo. Oatmeal raisin received minimal love from the fans of the show, but Brian made sure they had their time to shine in the discussion.