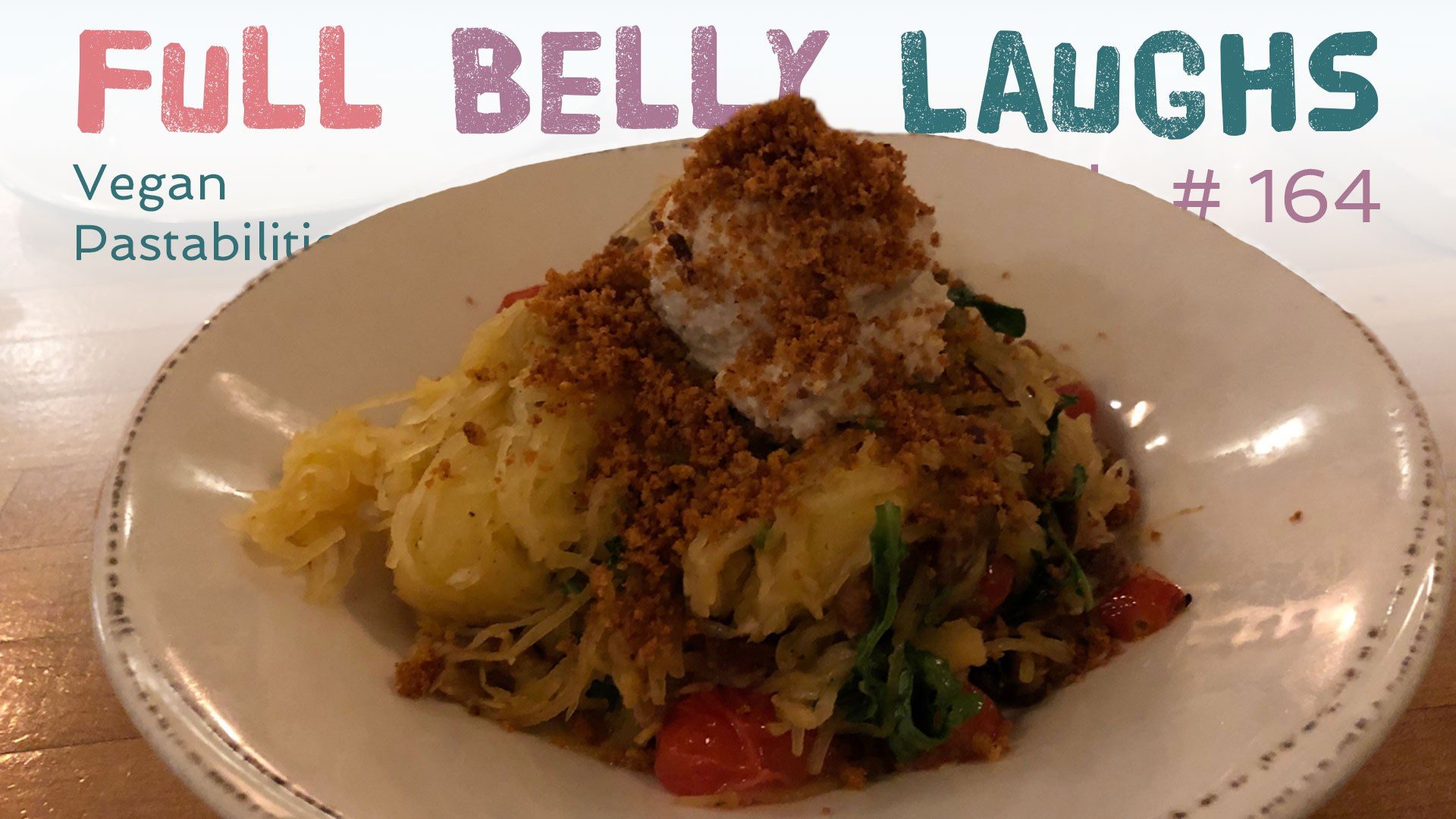 Listen to Full Belly Laughs Episode 164
Use the audio player below to enjoy Full Belly Laughs Podcast Episode 164: Vegan Pastabilities
Vegan pasta does not sound like it would be good. But advancements in plant-based food has made vegan pasta pretty banging. Comedian Brian Durkin does a deep dive on a bunch of vegan pasta dishes he tried over the last week in So Cal.
Full Belly Laughs Podcast Episode 164 Show Notes
Fresh back from his trip to Southern California, Brian walks the listener through is food-filled journey. He chats about random bus rides and walks through downtown LA. He also mentioned some movies he saw. Between all the adventures he highlights the food he eats. This trip just happened to be focused on vegan pasta. His lady is a strict vegan, and he eats mostly plant-based. It just so happened that in their travels they ended up at a lot of places offering Italian vegan food. After recapping his past week, Brian does a couple rounds of Punderdome.
Vegan Pasta: Plant-Based Italian
The real secret to plant-based Italian dishes is cashew cream. Somehow you can grind down cashews and milk them for some sweet nectar. The game changer is that you can whip that juice up and it will have the consistency and taste of ricotta cheese. This opens up a world of alfredos and other great Italian dishes. There are plenty of existing plant-based pastas, including chickpea and even squash.
Be weary though of any vegan pasta dishes on a menu at a traditional restaurant. If the full menu isn't plant-based, there is a good chance that the vegan option, even if it's a pasta dish, could end up being really wack.