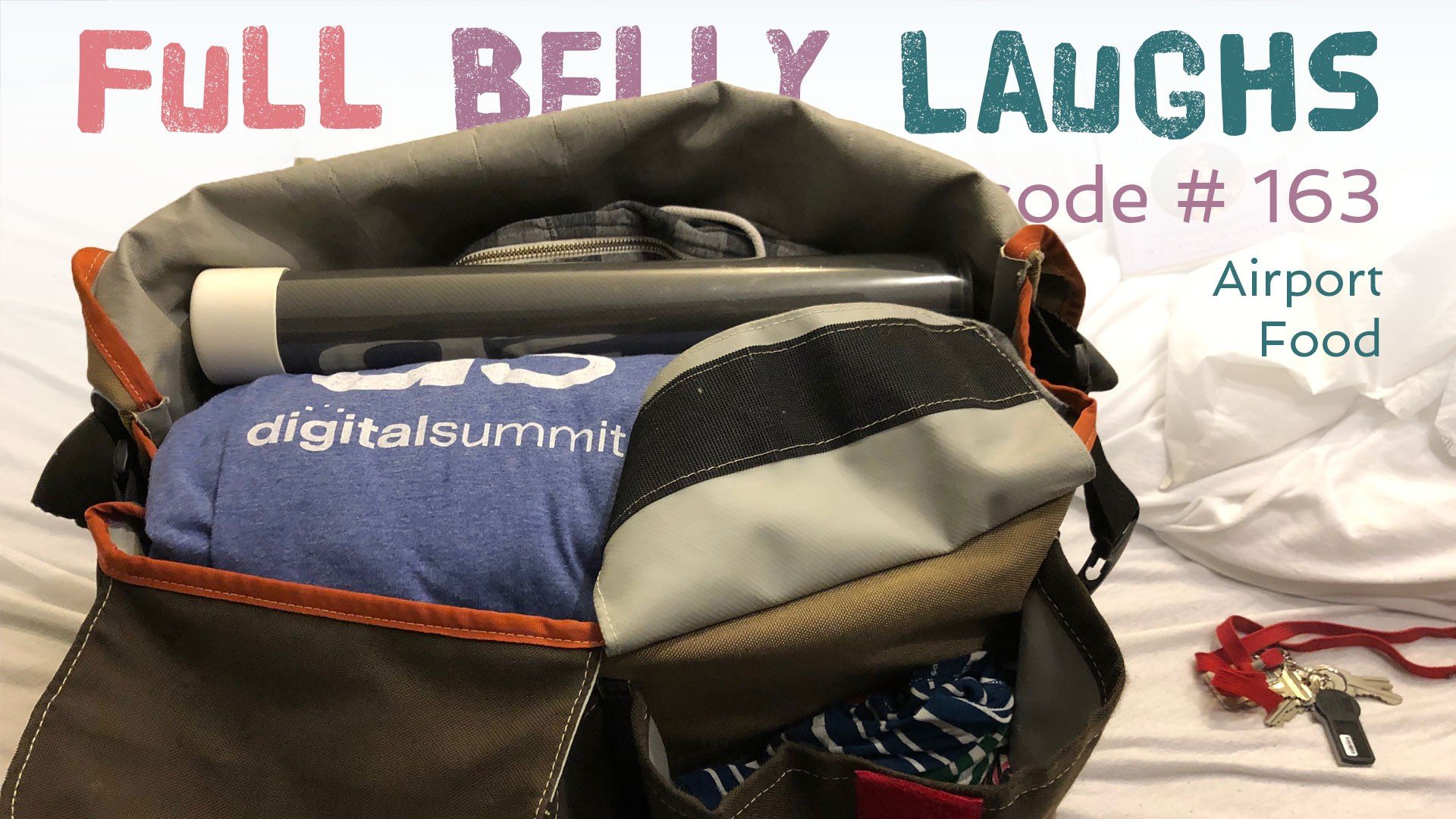 Listen to Full Belly Laughs Episode 163
Use the audio player below to enjoy Full Belly Laughs Podcast Episode 163: Best Food At The Airport
The best airport food can be hard to come by, but we got some hot tips for you. Don't get stuck eating butt food when you could be enjoying something nice.
Full Belly Laughs Podcast Episode 163 Show Notes
Brian packs for his latest trick while recording this episode. As he packs Brian explains some of his favorite food and drinks at an airport. After talking about the best airport food, Brian shares some things about Full Belly Laughs. He closes the show with some rounds of Punderdome.
Best Airport Food
Brian suggests that you should eat what's familiar to you. Don't break your routine. The airport is not the place to try something new or exotic, because you are about to be trapped on an airplane. Not a fun time to be making many trips to the bathroom.
As for staying within your lane, Brian likes the news stands that sell snacks and drinks. His top pick is a trail mix with real ingredients. This is a great snack to hold you over during a flight. While waiting to board, Brian likes a smoothie. His favorite treat-yo-self smoothie is Jamba Juice.