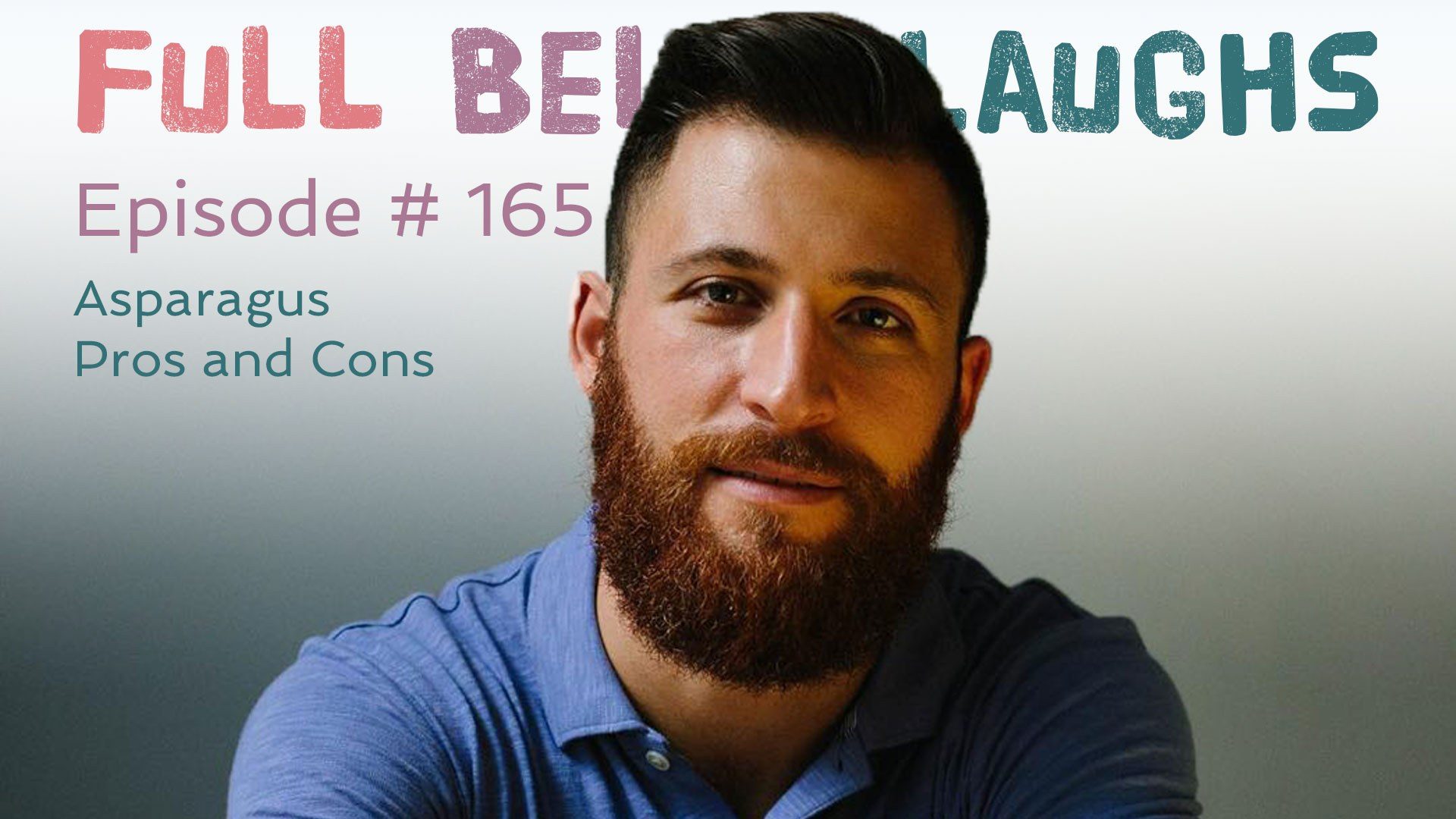 Listen to Full Belly Laughs Episode 165
Use the audio player below to enjoy Full Belly Laughs Podcast Episode 165: Asparagus Pros and Cons
We chat about the pros and cons of asparagus with Luke Cuccurullo. He's been on the pod before, and he doesn't disappoint this time either. Bringing some great stories and corny dad jokes, it's everything you come to love about Full Belly Laughs.
Full Belly Laughs Podcast Episode 165 Show Notes
Luke Cuccurullo drops in on the podcast once again to lay down some awesome conversation with your host Brian Durkin. The through line is asparagus, but they wander off that path from time to time. Dipping into creatures of the street and holding babies, they let it all go on this podcast. After an great hang, they play some fantastic rounds of Punderdome and Super Fight.
Pros and Cons of Asparagus
Asparagus tastes great, especially grilled or roasted. It's the perfect complement to meat, but a little lacking with its own veggie friends. You don't often see asparagus unless the main course is flesh. Plus asparagus can give you that funky pee smell, which can be a problem (depending on your activities in the bedroom). Good news though is that not everyone can smell asparagus pee, and maybe your partner is just really turned on by it.
Share Episode #165
Let your people know about this awesome episode. Share Asparagus Pros and Cons on any one of these social media platforms.