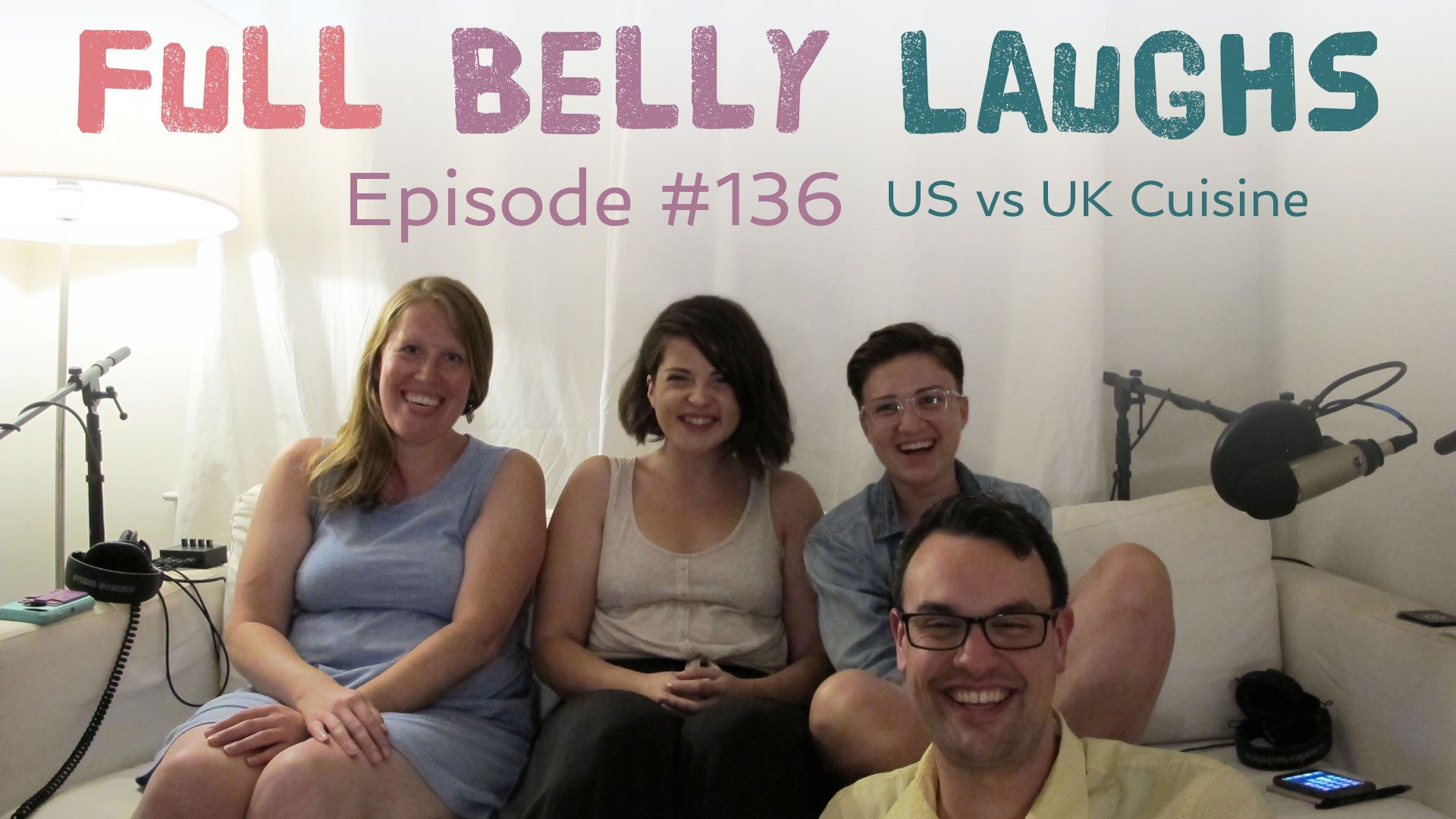 Listen to Full Belly Laughs Episode 136
Use the audio player below to enjoy Full Belly Laughs Podcast Episode 136: US vs UK Cuisine.
On this episode of the podcast we chat about the differences between US and UK cuisine. Elena Hunt has only been in the States for two years, so she provided a fresh perspective to the podcast. How the US seasons meals vs the UK was fascinating to hear about.After the conversation the gang plays some games. We do a round of Chuck Klosterman's Hypertheticals and then play some Super Fight.