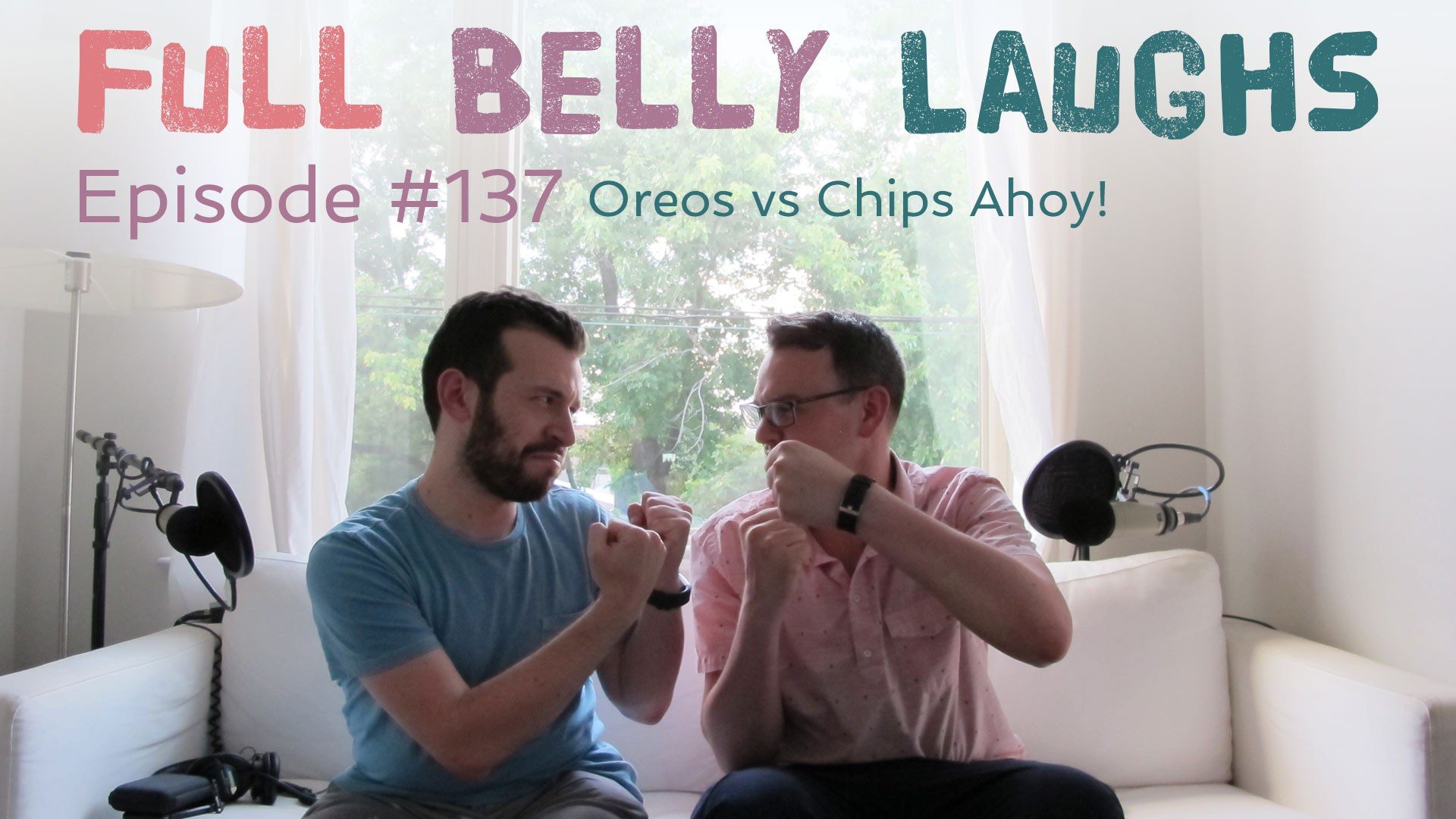 Listen to Full Belly Laughs Episode 137
Use the audio player below to enjoy Full Belly Laughs Podcast Episode 137: Oreos vs Chips Ahoy!.
Oreos vs Chips Ahoy! It's a classic debate of national brand cookies. Which one will reign supreme? Who knows? Well we do actually. We had a hilarious chat about it and fans of the show wrote in to give their opinions. Find out who wins on episode 137 of the Full Belly Laughs Podcast: Oreos vs Chips Ahoy!