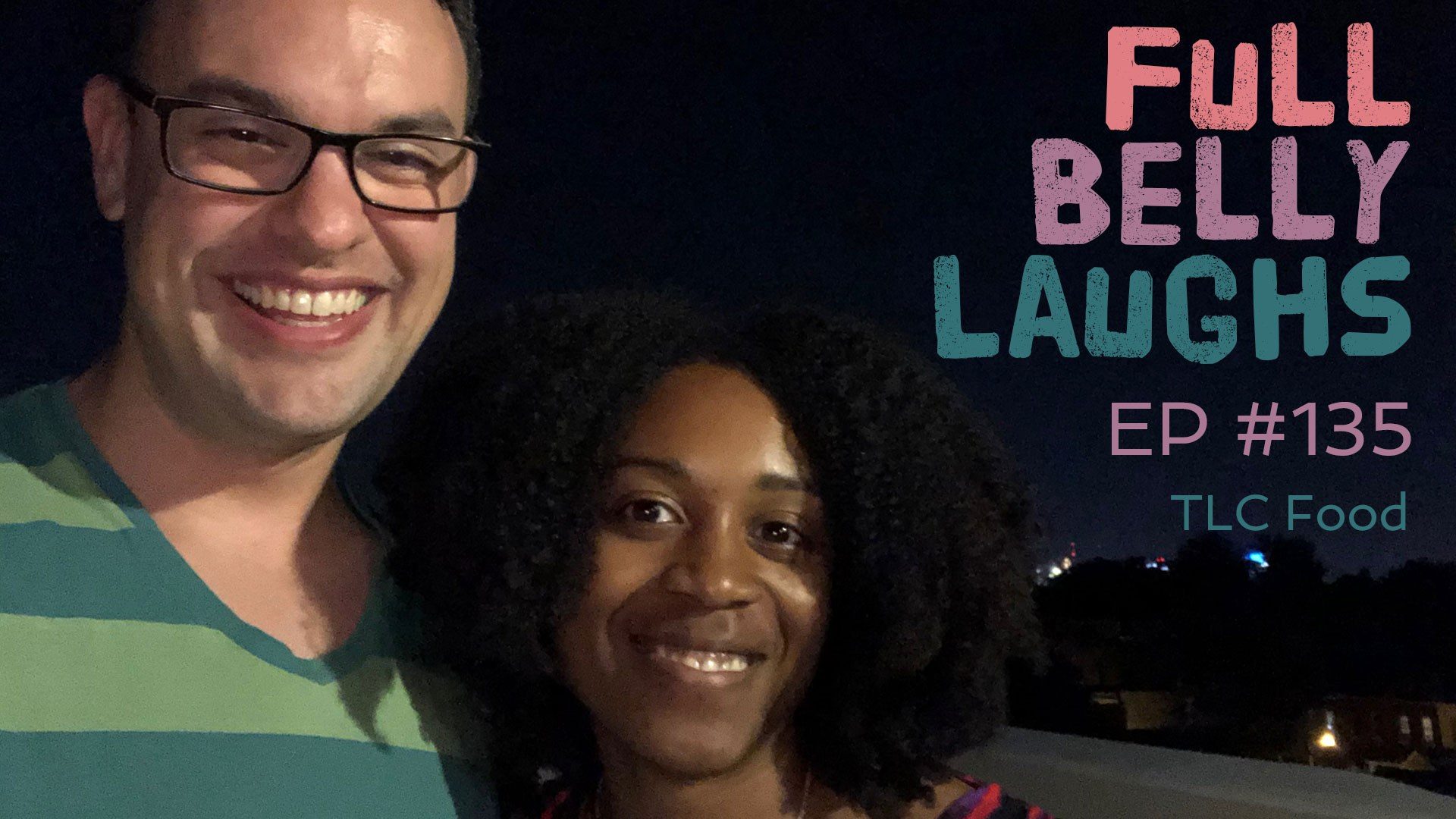 Listen to Full Belly Laughs Episode 135
Use the audio player below to enjoy Full Belly Laughs Podcast Episode 135: Tender, Love, & Care in Food.
TLC food is when something is made with true attention to detail. The kind of detail that only exists in a loving heart. Host Brian Durkin and now girlfriend again Lauren Daniels discuss their winding road from together to separated to together again. It was all done over some TLC food.
Podcast Show Notes: Links and References
Another personal update from the host: THEY GOT BACK TOGETHER!
After a brief separation, Brian and Lauren are back together! Hear how it all happend and how the podcast saved their relationship.
Lauren Daniels is a content creator, yogi, graphic designer, vegan, and essential oil enthusiast. She believes there are a myriad of healthy, eco-friendly (and pocket friendly) swaps for your everyday life. Discover these alternatives by watching her videos on YouTube, or following her on Instagram and Pinterest.
Brian Durkin is on Twitter and Instagram.
Full Belly Laughs is on Facebook, Twitter, Instagram, and Pinterest.
If you enjoyed this content, please consider writing a review on the FBL Facebook Page. It really helps the show reach new people.
If you would like to financially support the podcast, please consider donating. All of our content is ad free thanks to donors. Your contribution will help keep it that way, and unlock exciting opportunities for more content. Learn more about how much it costs to make this podcast, or donate to FBL now.