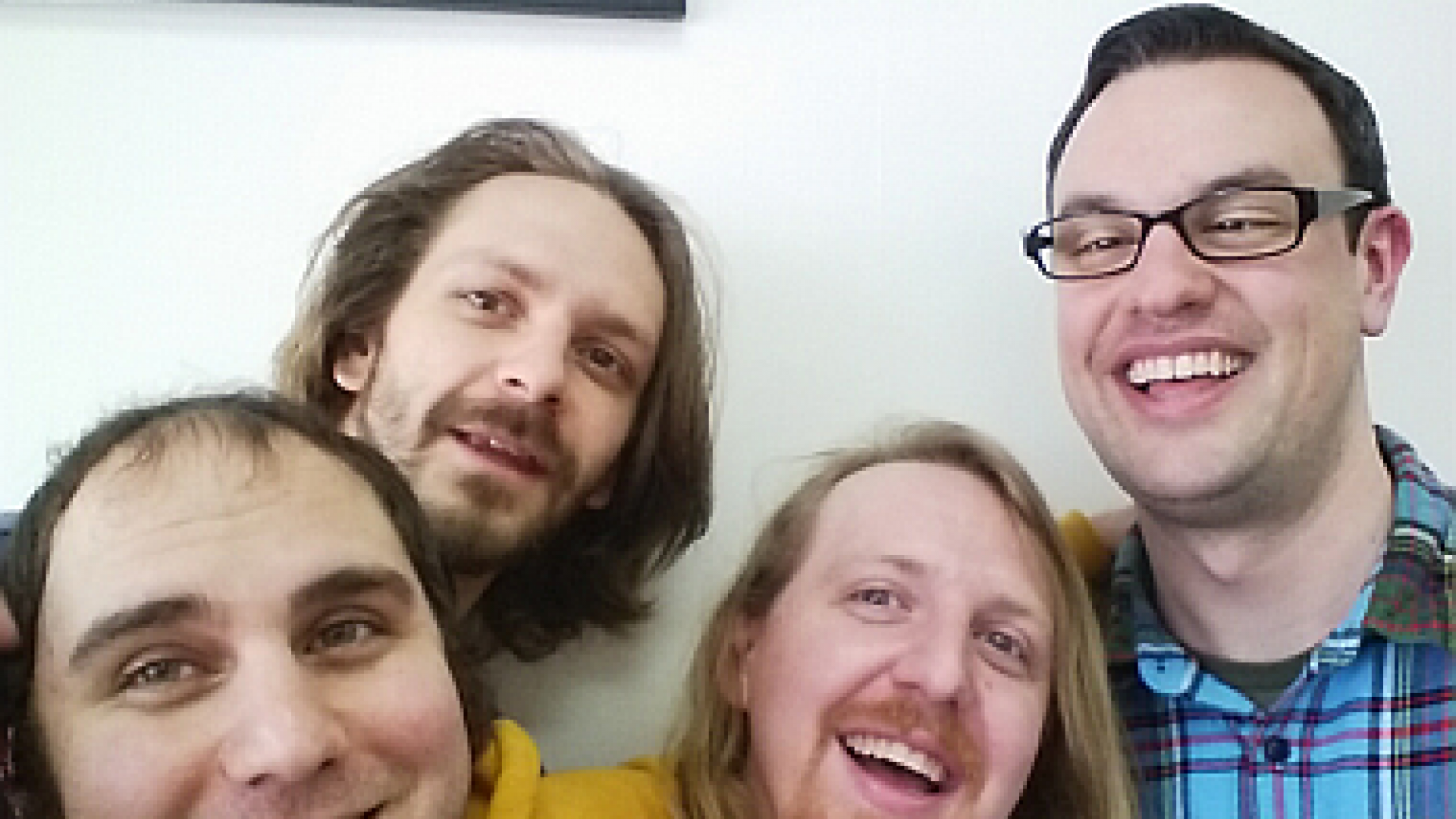 Listen to Full Belly Laughs Episode 11
Use the audio player below to enjoy Full Belly Laughs Podcast Episode 11: Live from Township Line Pizza.
Nobody wants to eat at home for every meal. Today the show goes on the road. We set up shop in Drexel Hill courtesy of our gracious hosts: Township Line Pizza. Anyone living in the Havertown/Upper Darby area near Route 1 can probably have this excellent food delivered to your doorstep. For the unfamiliar Township Line Pizza is on the same road as Llanarch Diner (that's the diner from Silver Linings Playbook).
Township Line Pizza Lunch
John Deary
,
Jon Lalu
, and
Teddy Hanson
join host Brian Durkin for an afternoon at Township Line Pizza. The pizza shop changed ownership about a year ago, so it seemed like we were due to give it another try. They enjoy an upside down pizza, a white pizza, a cheesesteak stromboli, and some boneless wings. The gang tastes a couple of the wing sauces available at Township Line Pizza. During the meal they chat about different slang for drugs and retronyms. Brian puts the men through a gauntlet of trivia.
Meet the Guests
Here's the rundown on the guests featured on this episode.
John Deary
Never afraid to talk about adoption or single life, John provides a unique comedic perspective with each performance. He helps run the
weekly show at Fergie's Pub
. Check out this show. Always great talent to be seen each week.
Jon Lalu
An unstoppable comedic force, Jon can be seen on several variety shows. He performs stand-up every week as a host on
Honorable Mention
. One of the best rooms for performing arts in Philly. Treat yourself to some comedy at the end of your weekend this Sunday and stop by Honorable Mention.
Teddy Hanson
Alt comedy mastermind, Teddy is always a treat to see perform live. Get a weekly dose of his antics at the
Laughs on Philly
show. He helps run this room and it kicks off each business week at 8pm. Monday does not need to be mundane. Add some comedy to your life with this hilarious show.
The Food
In this episode everyone feasted on food from Township Line Pizza. Learn more about them below.
Township Line Pizza
They serve incredible food. Pizza, sandwiches, and wings are just some of the many great items they have to offer. Check out their menu now and order online at their
website
. Tune in next week for the recording of our first live performance in a theater.