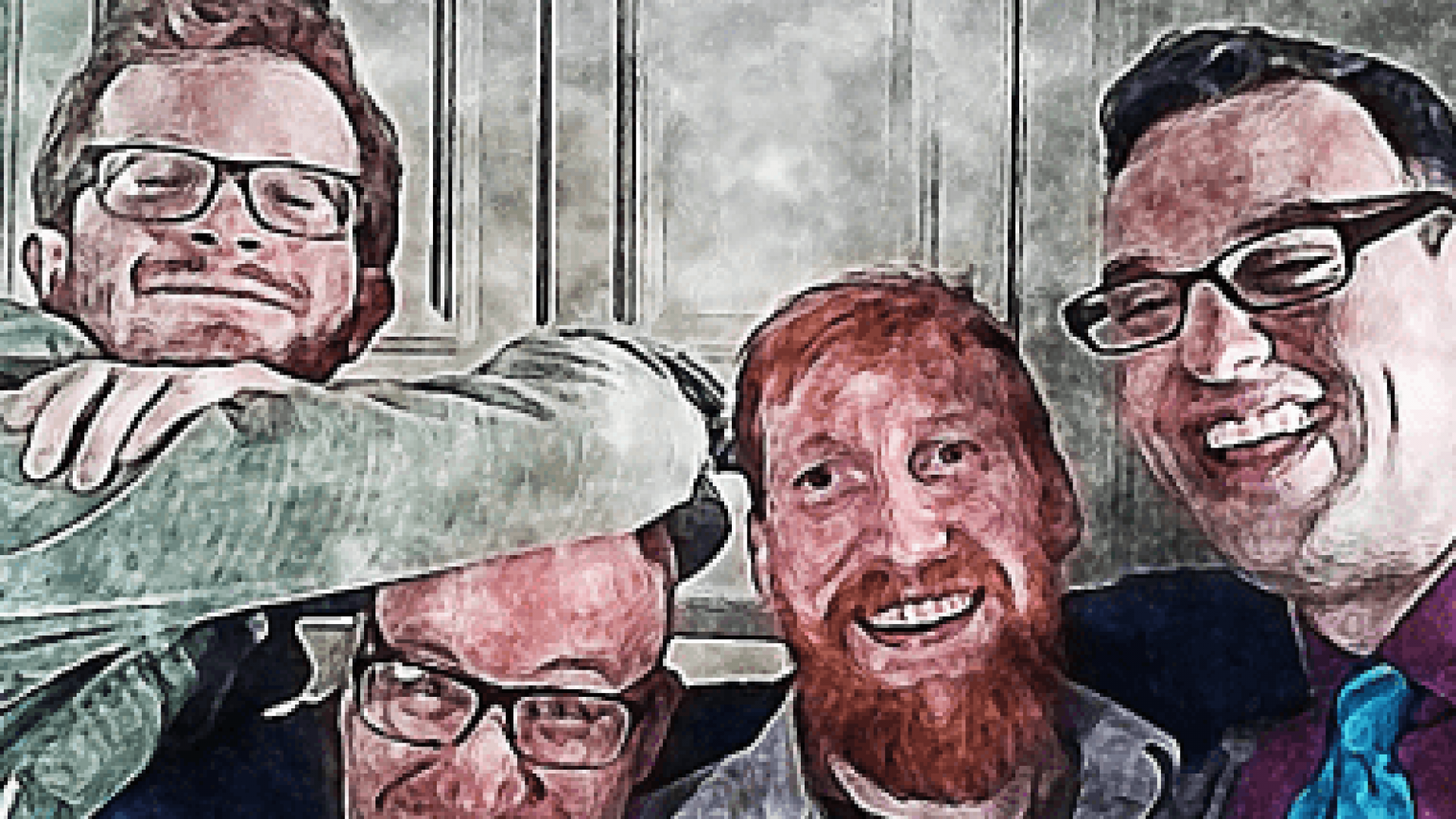 Listen to Full Belly Laughs Episode 10
Use the audio player below to enjoy Full Belly Laughs Podcast Episode 10: Quick & Classy Dinner: A Cheese Plate for Any Occasion.
The cheese plate is a fantastic way to serve up something quick and easy, but also with a little class. Not every evening do we possess the time and energy to slave over the stove and prepare an epic meal. Sometimes you just want to have friends over for something that doesn't require a lot of work.
The Quick and Easy Cheese Plate
Eddie Finn, Alejandro Morales, and Joey Dougherty chow down on some sharp cheddar and brie. The gang also talks about the comedy scene in Philly, even though they told themselves prior to the show that they would avoid this topic. They rundown a list of Philly-centric phrases like Quizzo, and shots fired about the origins of who started wearing a fanny pack first in the Philly comedy scene. Brian also learns that sherry should be poured in moderation.
Meet the Guests
Here's the rundown on the guests featured on this episode.
Eddie Finn
An every man that straddles the line of complaining and comedy, Eddie Finn brings his audiences big laughs and he describes what it's like to be his therapist's server – she doesn't tip well. Check out Laughs on Philly, the weekly show he co-hosts every Monday. Can't wait that long, read his jokes on Twitter.
Alejandro Morales
His credits are seemingly endless: comedian, event producer, millennial elder, web series director, screenwriter, and confirmed bachelor with some fine arts. He truly is the total package. Stay tuned to all his happenings on his website or Twitter
Joey Dougherty
He'll be the first to tell you, "I don't know if I'm telling jokes or sad facts." Well we know they're jokes because Joey is hilarious. A great observational eye and an amazing storyteller, Joey along with Alejandro and Eddie help put together the Laughs on Philly show. Keep track of his funnies by following him on Twitter.
The Food
That sounded tasty, right? Well check out all the info you need to know to do it yourself.
Make your Own Cheese Plate
If you want to recreate the meal from today's episode just purchase some sharp Wisconsin cheddar and a soft brie from a reputable cheese monger. Pick up the Hot Pepper Spread and Apple Pie Spread from The Small Batch Kitchen. Finish that off with some crackers and you're all set.But don't stop there. Assuming you have a great source for cheese, ask them what they would recommend. Mix and match until you discover something amazing and unique to you. If you want to mirror the philosophy of this episode, we paired sweet with sharp and spicy with soft.Check back with us next week for more food tips (and maybe a recipe to boot).