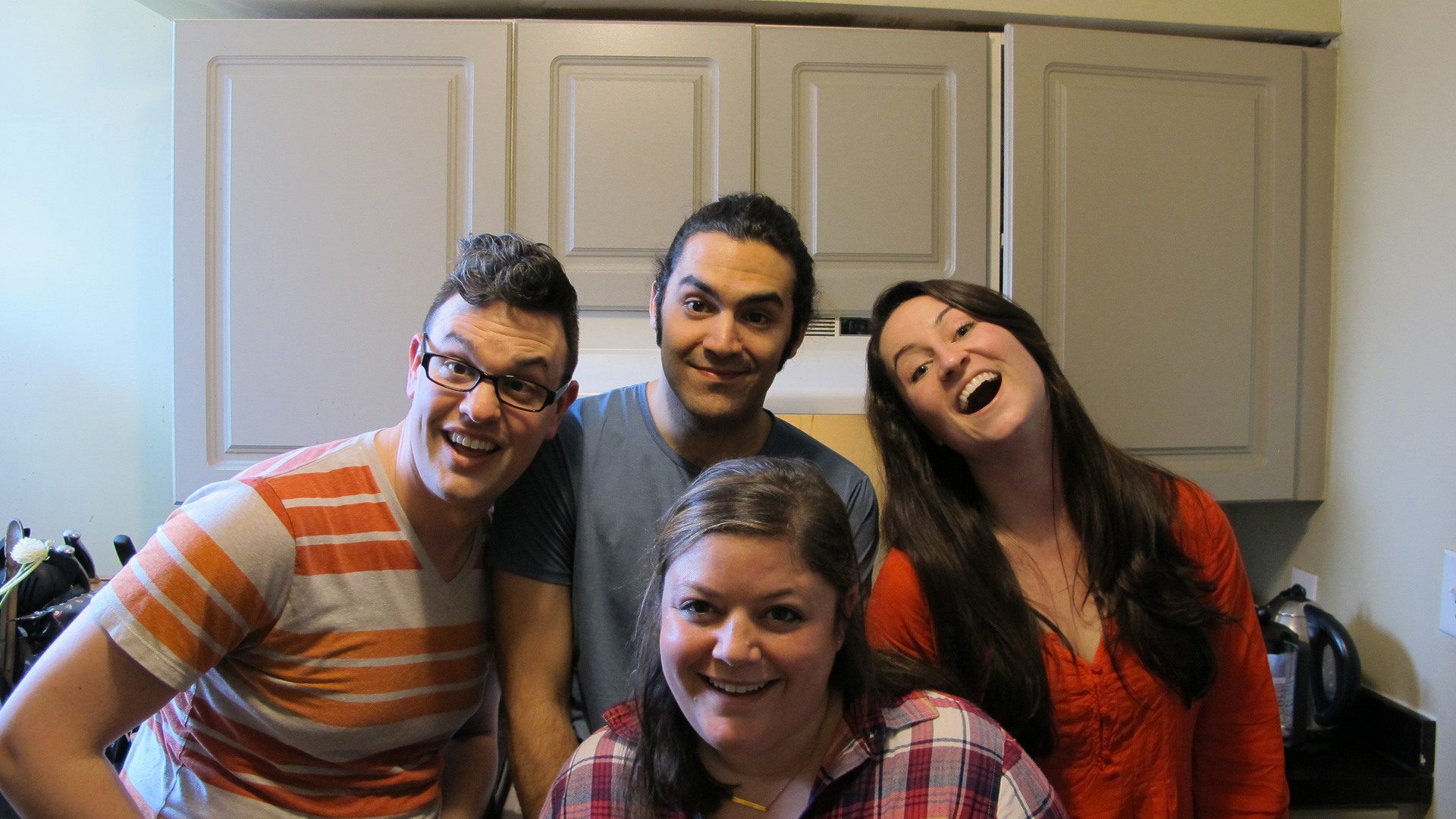 Listen to Full Belly Laughs Episode 61
Use the audio player below to enjoy Full Belly Laughs Podcast Episode 61: Parking in Philly.
It's a true art to find success at Philadephia parking. Between the layout of the old city and the ruthless PPA, drivers fight day and night for a safe haven to leave their car.And no one knows this better than comedians. Cities are a great epicenter of arts, including comedy. Philly's bustling comedy scene brings in talent from neighborhoods near and far. These comedians might have street parking in their hood. But finding a spot to leave your car in Center City is another beast all together.Download this podcast to listen on the go, or stream it through your browser. The panel of Philly comedians on this episode share their tips and tricks to Philadelphia parking. We even share advice from our fans that wrote in.
Guide to Philadelphia Parking
Unable to listen to the podcast right now? Here are some solid tips and tricks to Philadelphia parking.
Know Your Enemy
The PPA is vicious. Plain and simple. A&E even made a reality show about the PPA. That's how ruthless this organization is about ticketing the citizens of Philadelphia. But that doesn't mean you need to be another victim.The secret to avoiding tickets is to read the signs and follow the rules. Pay what you owe and don't try to juice the system. Trust me. If your time is up at 2:03 pm there will be a PPA officer standing at your car at 2:02 counting the seconds down.If you only deploy one tip or trick from this guide and podcast be sure to do this:
Give yourself plenty of time to add more money to the meter.
Beat the Meter
A significant part of Philadelphia parking includes streets with hour limits. That means that even if you pay to park on the street, you can only park there for so long before you need to move your car. Following in the advice above, don't press your luck. A PPA officer will be waiting to ticket you.Best advice: read the fine print.The time limit applies to parking in a particular spot on that block. There is no rule from moving your car to another spot on that block. If you happen to park in Philly at a weird hour or on a empty block, move your car forward a bit so it's a "new spot". The PPA can't ticket you for this. It's a great way to extend your stay with minimal effort.
Pay What You Owe
Many times when someone goes out to the city, they don't want to pay for parking. Lots are the most expensive, so Philly comedians avoid them at all costs. Since comics drive into Center City Philadelphia a lot, they know some secret tech to avoid the most expensive options. If you are new or visiting the city, you won't have this knowledge.To ensure you have a great night out on the town, it's in your best interest to just pay to park in a lot. Be sure to shop around so you don't pay too much. At the end of the day you came to the city to enjoy a nice show or dinner.Adding an extra $15 or $20 to your night isn't going to break the bank. Parking in a lot costs the same as a cocktail or appetizer from the Steven Starr Restaurant you have a gift card for anyway. You don't want to have to leave to feed the meter or find a new spot when the entrees hit the table.
---
The Funny Philly People on the Podcast
Learn more about all the hilarious voices you heard on the show.
Ashley Weyler
A freelance writer with a fantastic sense of humor, Ashley is one of many contributors to Full Belly Laughs. Her monthly column explores the wonderful world of pairing food with movies. Read her latest jawns and make sure to follow her on Twitter.
Erin Dohony
One of the super funny minds behind Laughs on Philly, Erin is a staple of the Philly comedy community. When she's not telling her fantastic jokes, she's making the town a better and brighter place to live. Follow her on Twitter to stay up and up on her happenings.
Joe Messina
Extending his record of appearances on the podcast to six, Joe Messina is a delight every single time. He's an incredible sharp political comic that dominates the Philly comedy scene. If you want more of Joe and Brian, then start listening to Breaking Up with Joe. Make sure to follow Messina on Twitter because he performs stand-up around the country.
---
See the Full Belly Laughs Podcast Live and Win Prizes
Full Belly Laughs does the podcast live every month at the Philly Improv Theater. Check us out every 2nd Thursday at 7:30 pm. We give away prizes to the audience. Past prizes include t-shirts, hoodies, and Chromecasts. Tickets are very cheap at $5.00. You almost can't afford not to go.
---
Thank You
You make what we do so rewarding. Anyone that writers for Full Belly Laughs, or appears on the podcast, serves you. We aim to make your day better through laughter. Thank you for spending time with us. We hope you found this article and podcast informative and hilarious.