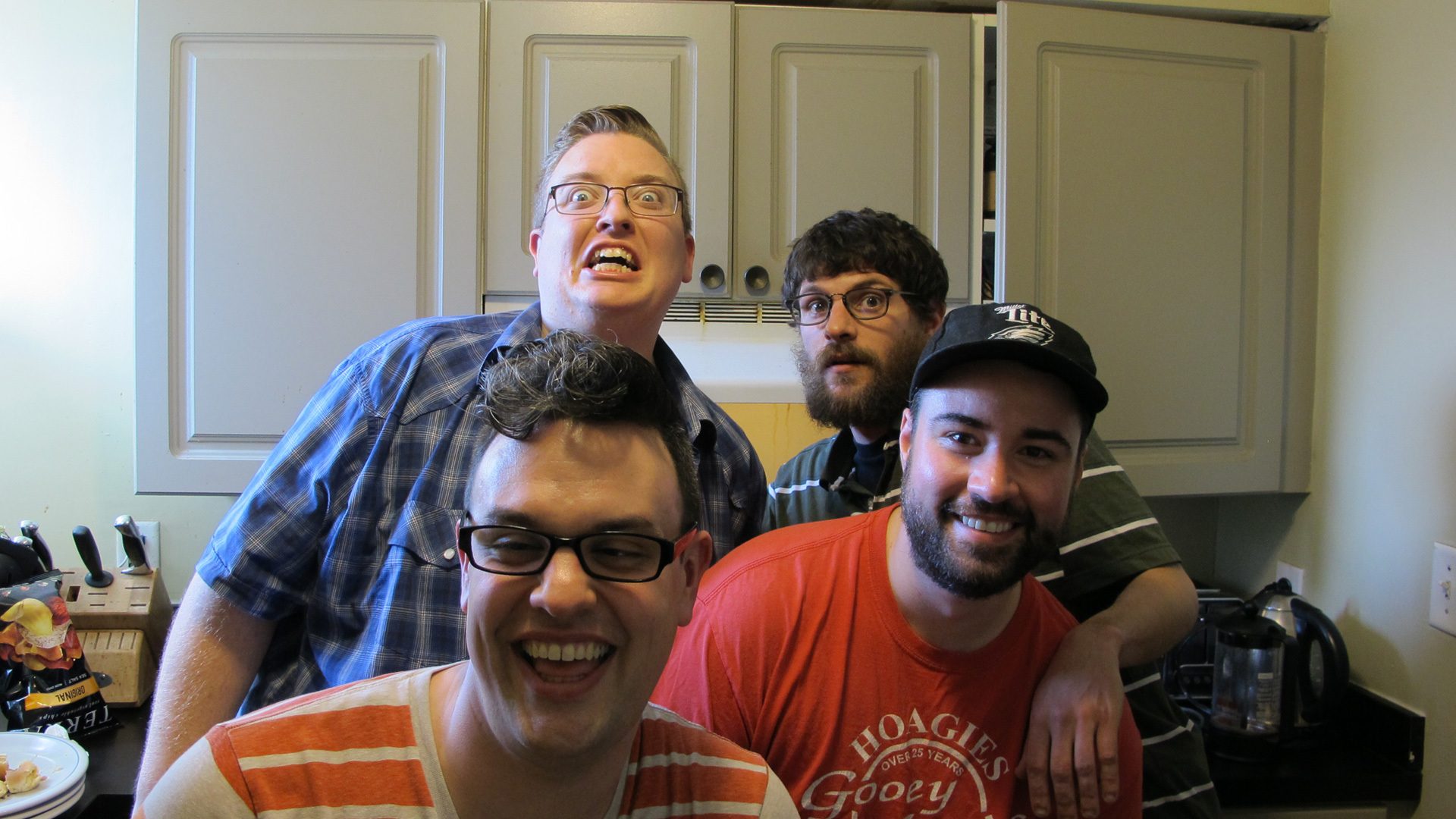 Listen to Full Belly Laughs Episode 62
Use the audio player below to enjoy Full Belly Laughs Podcast Episode 62: McDonald's Vs Burger King.
McDonald's vs Burger King. Since the world doesn't have Pat's and Geno's, this is THEE fast food debate. At home true Philadelphians like to choose option C (John's Roast Pork, Tony Luke's, etc.). Although many citizens of the world may opt for Wendy's, it's no question who's on top. McDonald's and Burger King reign supreme. There are no frosties in China.
McDonald's Vs Burger King
Listen to our podcast if you want to hear what Philly comedians have to say about this topic. They even discuss answers written in by listeners.If you don't have time to listen, here are the pros and cons of each establishment.
McDonald's Pros and Cons
The fries are not of this world. Their deliciousness and ability to defy normal laws of decay make them a true marvel. No other fast food item displays the awesome power of chemicals. And McDonald's is a clear winner in the tasty chemicals category.If for some disturbing reason you don't crave fries, McDonald's now has all day breakfast. There was a time when people lamented arriving at McDonald's at 11:01 am and missing out on McGriddles. This was back when you would page your dad by dialing down the center at a payphone to call collect.The glaring issue with McDonald's is that too much will probably kill you. Morgan Spurlock demonstrated this in his breakout documentary.
Burger King Pros and Cons
The Golden Arches might have the best chemicals for fries, but BK offers the best thing made into fries. Behold the Cheetos Chicken Fries. Fast food patrons enjoy processed meat that invokes a vague recollection of poultry. Why not kill two birds with one stone and then turn them into french fries? The only acceptable answer is that you're fresh out of stones.Anyone proud to be an American enjoys great barbecue. That's why BK's flame-broiled burgers are such a hit. Like fast food chicken products, the BK meats offer consumers a taste of what quality cow can taste like.Burger King struggles in the breakfast department. Also the King somehow manages to be creepier than Ronald McDonald. Now that's a real world superpower.
What Does the Public Say?
The public were too busy arguing about McDonald's vs Burger King on Facebook to respond to our Twitter poll.
Which is better? @McDonalds @BurgerKing #FastFood #McDonalds #BurgerKing

— Full Belly Laughs (@FullBellyLaughs) February 24, 2017
We had a whopping 2 votes. I like to believe that Mickey D's and BK voted for each other. But I also like to believe I'll someday peel Boardwalk off my 64 ounce soda.
Philly Comics You Now Know and Love
These are the hilarious voices you heard on the show.
Jake Mattera
Jake is a super funny dude. He performs improv and sketch in Philly, and tours the country doing stand-up comedy. Check him out at your local comedy festival. Follow him on Twitter if you can't wait.
Chris Stenta
A fellow Philly podcaster, Chris helps run the show This Delinquent Life. It's like This American Life, except with degenerates that can't stay on topic. You can listen or watch the stream of this podcast every Tuesday night. He's on Twitter and Instagram, so go figure it out.
Christian Alsis
One of the funniest comedy writers and performers in all of Philadelphia. Make sure to catch him performing at the Philly Improv Theater, or where ever else he may perform. You can stay on top of his dates, deets, and links by following him on Twitter.
---
Live Jawns
The podcast is live this week. Details below:
Full Belly Laughs Podcast Live Thursday March 9th @ 7:30 PMPhilly Improv Theater2030 Sansom StreetPhiladelphia, PA 19103Buy Tickets Here
Thank you as always for consuming our content. Come out and say hello at a live show. We'd love to meet you.