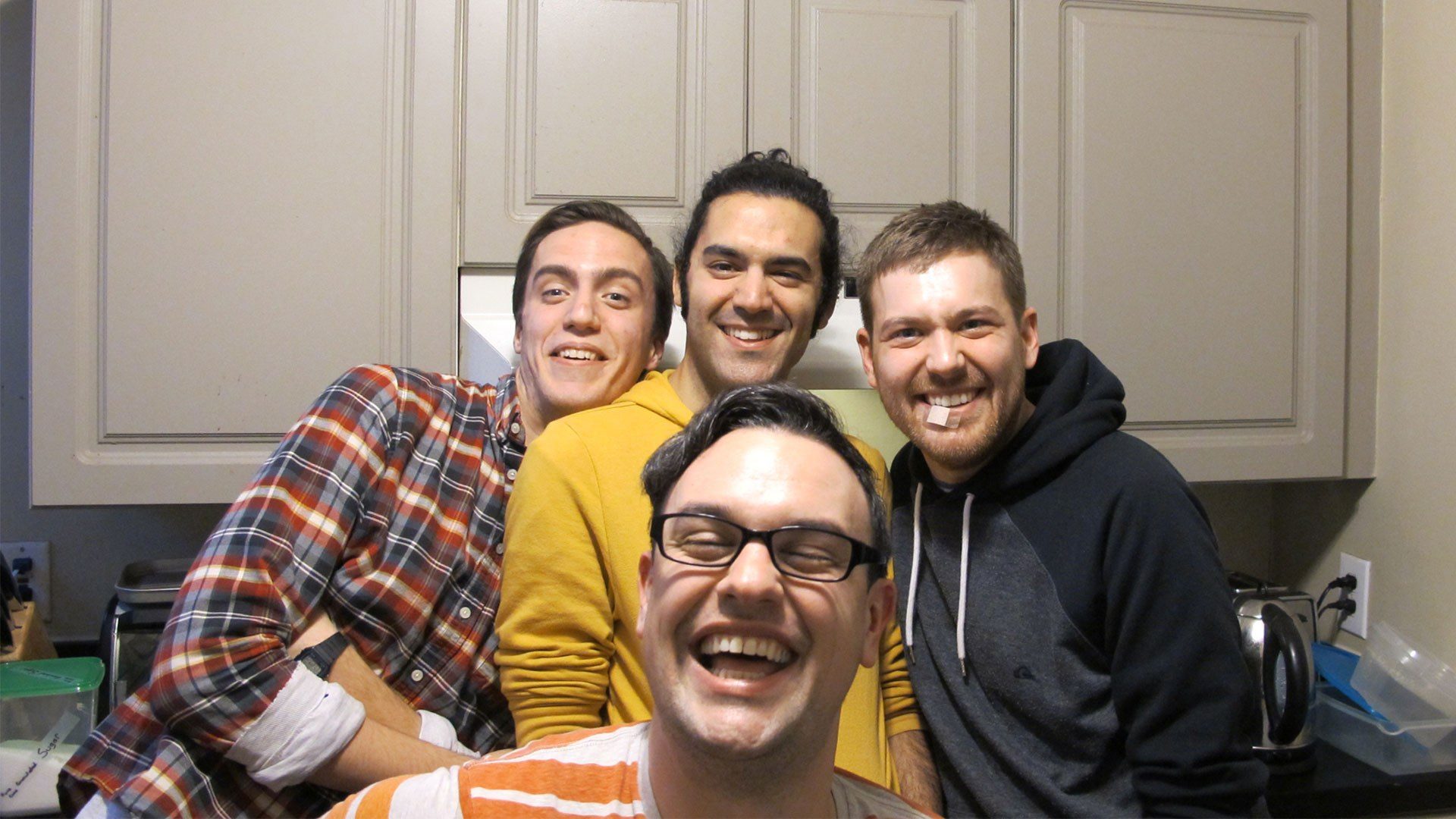 Listen to Full Belly Laughs Episode 60
Use the audio player below to enjoy Full Belly Laughs Podcast Episode 60: What's Better? Soup vs Salad.
Soup vs Salad. This tough debate continues to rage on, ever since a menu included both controversial dishes. Although the listeners and guests voiced their opinions, there is no correct answer. When deciding between soup vs salad, it all comes down to what you value.
Soup vs Salad: Why Would You Want Either of Them
Before we can discuss the merits of each, first you must be on board that both are solid culinary jawns. If you think food in water is gross and you hate greens, then you should sit this one out. During this debate you can go see a nutritionist, because most likely you will need help filling in on the missed value from these incredible dishes.
Why Salad Rocks
Salad is green. Green is good.It's hard to knock the value of Salad when it's one of the most healthiest things you can eat. All them veggies and nuts and meat. Even steak can join the vegetable party that is a salad. And if you hate healthy food, you can always opt for potato salad. That's just carbos covered in mayo. And somehow that's still a salad!
Why Soup Rules
It's too hot to hold, too much to handle. Well it's also a liquid. They are all hard to hold.Just because salad is green, doesn't mean soup isn't healthy. There are plenty of health benefits to consuming soup. Plus nothing hits the spot like a hearty soup on a cold day. Sure you could opt for a salad before your entree, but it's not the same as a baller soup. Starting off with a lobster bisque is how you want to begin your birthday or anniversary dinner. None of this mixed green nonsense.
The People Have Spoken
After running a poll on Twitter, the results are clear.
Which one is best? Reply at us on why, and you'll be featured in an upcoming episode of our podcast. #soup #salad #polls #twitterpoll

— Full Belly Laughs (@FullBellyLaughs) January 1, 2017
Apparently the Twitterverse prefers soup to salad.
---
Meet These Funny Philly Comedians
These clowns are super funny. Learn how you can follow them.
Ben Farrell
Hey Ben writes for Full Belly Laughs. Check out his latest articles. Representing the youth, Ben brings a nice young perspective to the comedy game in Philly. Make sure to give him a follow on Twitter so you don't miss a beat.
Joe Messina
This is our 60th episode, and this is Joe's 5th appearance. He is far and away the most frequent guest. And it's for good reason. The dude is hilarious. He hosts his own podcast called Breaking Up with Joe (that yours truly just so happens to produce). He also writers for Full Belly Laughs. Read his articles and follow his tweets.
Rick Helpa
Writing one of the weirdest and funniest columns on Full Belly Laughs, Rick takes readers on an adventure beyond our own reality. Nathan is a person that died at a WaWa and communicates with Rick beyond the grave through comment cards. Be sure to check out his previous posts and email Rick if you want a question answered. You can also tweet at him.
---
Come See Great Live Philly Comedy
The Full Belly Laughs podcast performs live every second Thursday at the Philly Improv Theater. You can learn more about the event on our calendar. To RSVP and purchase tickets now, check out the Facebook event page for the month of March.
---
Thank you as always for consuming Full Belly Laughs content. We all work super hard here to put out hilarious stuff, and showcase the best Philly comedians. You could have done anything with your time, but you chose to spend it with us. Thank you. Hopefully we will see you at a live show. If not, we hope you'll be listening to another new episode this Tuesday.