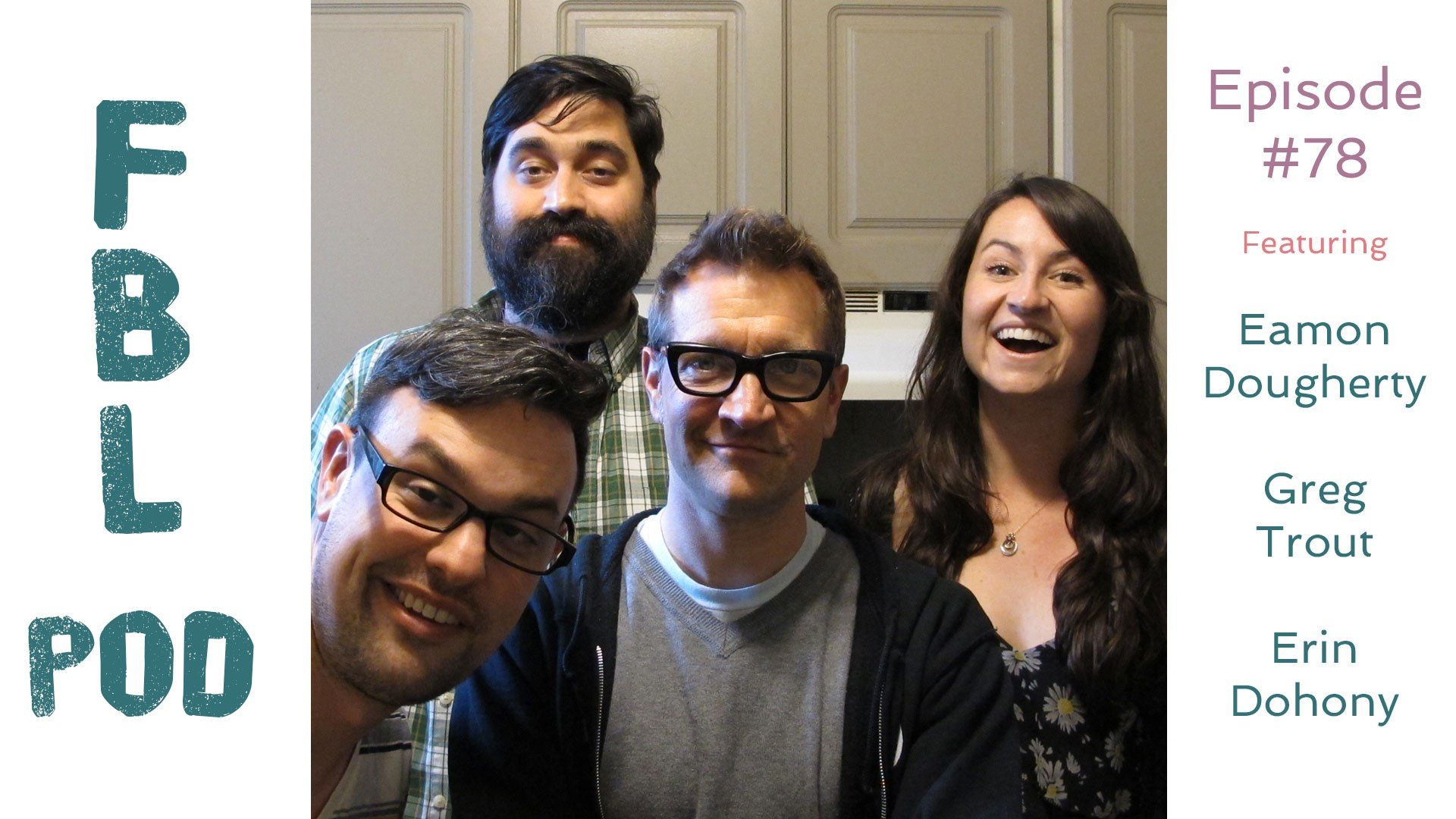 Listen to Full Belly Laughs Episode 78
Use the audio player below to enjoy Full Belly Laughs Podcast Episode 78: Tacos vs Burritos: Which is Better?.
Tacos vs burritos. It's the Mexican food version of cheeseburgers or mini cheeseburgers. Sometimes you need floppy carbs delivering goodness to your mouth, and down your shirt. Other times you need a hulking pile of meats and sauces and rice swaddled in a tortilla sleeping bag. Which will you choose?Click play above to enjoy our discussion about tacos and burritos. Local Philly comedians and podcasters discuss which ones they prefer, and then respond to audience comments on the topic. If you can't listen to the show, skip down below for the highlights on why people enjoy tacos or burritos.
Guests on Episode 78 of the Full Belly Laughs Podcast
---
Tacos vs Burritos
Out of the conversation on the podcast, here are the best responses we heard about why tacos and burritos are awesome.
Fans of Tacos
Tacos had far and away more love from our poll. Here are some of the best reasons why people prefer tacos over burritos.
Tacos. Burritos unravel and fall apart towards the end and it's too fittingly of a metaphor for my life.- Jeff from Deep South Philly
Tacos get to the point quicker.- Rob from Point Breeze in South Philadelphia, PA
Crunch tacos, cringo style with lettuce, tomato and sour cream, I need texture! Burritos either look like novelty items or they're smothered in cheese and sauce and turn into a blob of goo.- Alex from Magnolia, NJ
Tacos bc burritos are too big. You can buy as many tacos as you want to eat.- Taylor from Mayfair in Philadelphia, PA
Tacos all day son! They are more simple they don't have the extras a heavy ass burrito has and are easier to eat but a burrito has it's place like I love breakfast burritos when was the last time you heard someone say hey I had this awesome breakfast taco and you'll all be like what breakfast taco?..- Sergio from Glen Mills, PA
Fans of Burritos
Be cool and join these hipsters that prefer burritos.
Burritos. Everything falls out of tacos waaay too easily if you have more than just a little bit of follicular. Burritos are pillowy kisses of beans and sour cream.- Angelina from East Passyunk in South Philly, PA
Burritos because they're more mobile.- Rich from Fishtown in Philadelphia, PA
Equal Love for Tacos and Burritos
Can't decide? Why not choose both?
What's the difference? They are both meat, cheese, beans, and lettuce just folded in a different manner. Mexican food is just edible Origami. Doesn't matter how it's folded either the regret is still the same at the end of the day.- Jason from Berlin, NJ
---
Do you have an opinion on tacos vs burritos? Drop us a line through our contact form. We'd love to read your funny reasons on the podcast.