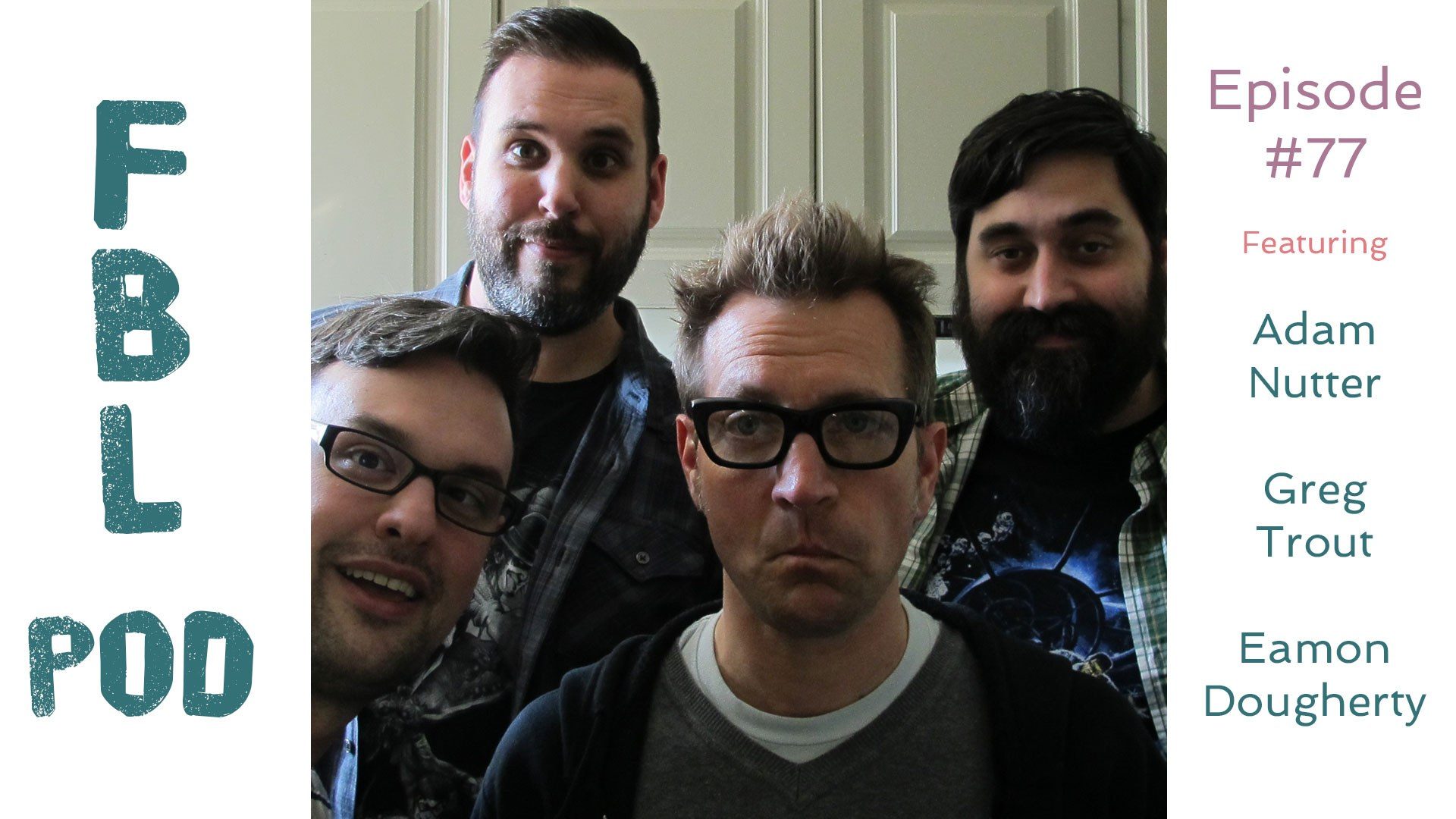 Listen to Full Belly Laughs Episode 77
Use the audio player below to enjoy Full Belly Laughs Podcast Episode 77: Ketchup vs Mustard.
When dressing a hot dog, it's a tough choice between ketchup vs mustard. Both have their strengths. Best of all you don't need to eat hot dogs to savor the goodness of ketchup or mustard.On this episode of the podcast we discuss what we like, and dislike, about each of these condiments. We also react to listener comments on the topic. Use the player above to start the podcast. If you can't listen right now, down below is a recap of the best points for each condiment.
Guests on the Full Belly Laughs Podcast Episode #77
Adam and Greg host a long form interview and conversation podcast called Nerds with Words. Eamon is one of the cohosts of Highlander Rewatched, a fan podcast about ... Highlander. Both podcast are located in the Philadelphia area, so be sure to look out for live performances in Philly.
---
Ketchup vs Mustard
Mustard is great because it comes in a lot of varieties. Ketchup is great because it's sugar. The debate between ketchup vs mustard is definitely a hard one. Below are some of our favorite responses to this topic from listeners. Hopefully they will help determine the superior condiment.
Reasons Mustard is Awesome
You know you love mustard. The spiciest is for those with real palettes.
Mustard, because there is no such thing as "spicy brown ketchup"- Pat from Harrisburg, PA
Mustard. Because it's got a better range. Yellow, Spicy Brown, that weird German mustard that has those seeds you get with your charcuterie board.- Rich from Fishtown in Philadelphia, PA
Mustard! No one has ever screwed up an Italian dish trying to substitute mustard for pasta sauce- Mike from Fairmount in Philadelphia, PA
I'm gonna go mustard because all the situations in which I would use ketchup I can think of an acceptable replacement. Fries? Dip those babies in ranch instead- Abby from Bushwick in NYC
Why Ketchup is Great
Like truffle oil, ketchup makes every food better. Nothing can beat its copious amounts of sugar. Plus it tastes like the memory of a tomato.
Putting aside the fact that I prefer mustard to ketchup, one must give credit to ketchup for getting children to eat so many foods that they would not otherwise consume plain, even many healthy foods like chicken.- Vicki from West Norriton, PA
KETCHUUUUUUUUUP! Because nobody says "I need mustard for my fries!" And if they do, you know you can't be friends with that person. Mustard is good for meat in tube form but ketchup is the everyday American condiment.- Alex from Magnolia, NJ
Ketchup .... so many things wouldn't make sense without it.- Anonymous from Off the Grid
Ketchup and it isn't particularly close. Mustard has specific uses but Ketchup is the duct tape of the condiment world.- Tom from Bethel, CT
Is There a Best Condiment?
The wisest of us all would argue that no such perfect condiment exists.
There's no simple answer. Mustard tastes better on its own and lends itself to experimentation and variety (much like beer), but it can take over the taste of whatever you put it on. Ketchup is more like sugar (and it's got a ton of sugar in it), it's a flavor enhancer, rather than a flavor unto its own. Mustard scores the flashy points, but ketchup leads the league in assists.- Tom from Pittsburgh, PA
Do you have opinions on Ketchup vs Mustard? Drop us a line through our Contact Form. If you have a great reason or funny answer, we'll read it on the show.