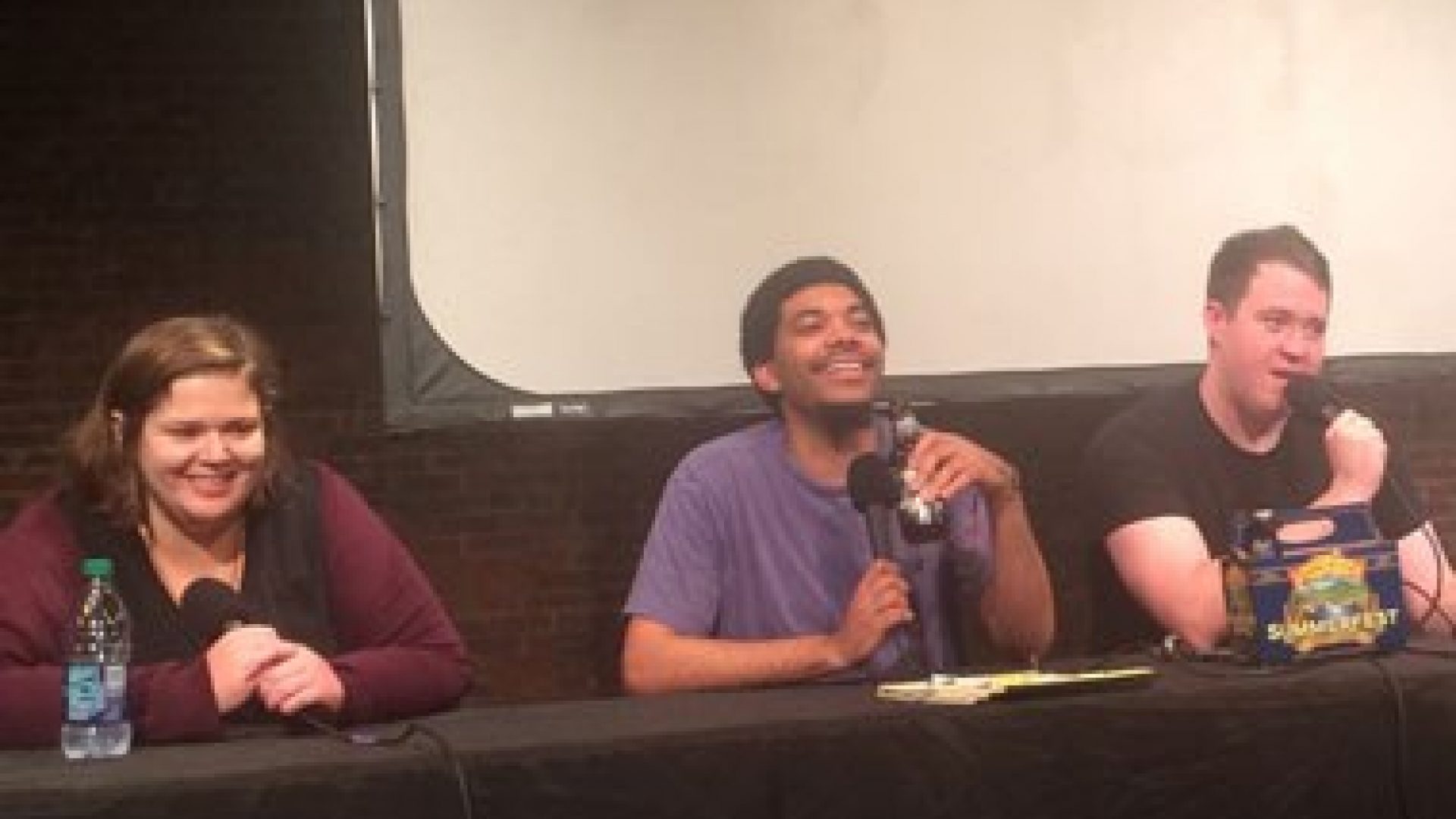 Listen to Full Belly Laughs Episode 41
Use the audio player below to enjoy Full Belly Laughs Podcast Episode 41: Comedians Discuss Straight White Males (SWMs).
Straight white males are a plague. They're just too dang many of 'em. At least that's how it feels. They invade bars, UberPools, and comedy line-ups. No wonder the rest of the groups are called minorities, because Straight White Males (SMWs) are running a muck. If only there was a way to track the infestation of SMWs in our community.
Straight White Males are Up!
In the Philadelphia comedy scene about a week ago, a spreadsheet dropped like a Kayne West mix tape. It took data from showcases around the city and tracked how many straight white males were on the shows. And this is great asset for comedy fans. Now anyone can see which shows in Philly are inclusive, and which showrunners are scumbags.On any given night I find myself stuck in a paradox of choice. Do I go to this paid showcase or a free open mic? Should I stay home and watch Netflix or the Presidential Debates so I can understand the latest memes? Assuming my neighbor's wifi is acting up, it's nice to have a spreadsheet to tell me which live comedy shows I ought to avoid.But maybe the producers of these shows aren't monsters. The data could be inaccurate, but how do we fix that?
National Coming Out Day
In honor of National Coming Out Day and to help facilitate good data in our spreadsheets, we created The List. It's a Google Form where users can fill out to let us know if you're gay or not. Having a list like this opens the door to so many things, but ensuring we have the most accurate numbers on comedy spreadsheets is of the utmost concern. The form does fail to check for legitimate email addresses, ensure the user is a member of the Philly comedy scene, or even ask for the person's name. But hey, it's a start!
Google Apps That Will Change Your Life
Let's take a moment to thank Google. Without Google Sheets and Google Forms none of this tracking would be possible. Links below for The Spreadsheet about Philly Comedy Shows (you'll need to request permission), and The List are available below.
A Spreadsheet Approved Panel
A panel of funny people with microphones plus a comedian on the sound board.
Cassandra Dee
Want more timely and hilarious comments? Follow Cassandra on Twitter.
Abeeku Cobbina
When Abeeku isn't being attacked by Mary J. Blige fans, he's telling jokes on Twitter.
Shane Gillis
Your 2016 Philly's Phunniest Winner barely tweets, but you should follow him on Twitter anyway.
James Mascuilli
He's got like one tweet on Twitter, but act now and you can be an early adopter to this prolific jokester.
Pretzel Rods
We went hard in the paint on eating pretzel rods. You can probably here a bit of chewing here and there on the episode. Sorry, but they weren't going to eat themselves.
Stay With Us
Live shows coming up in November so stay tuned. For now follow us on all the social medias, especially Facebook for performance updates.Thank you as always for checking us out. You could have done anything with your time, and you choose to read our silly article about straight white males. So thank you from the bottom of our heart. Your patronage truly makes us happy.We'll see you next Tuesday.