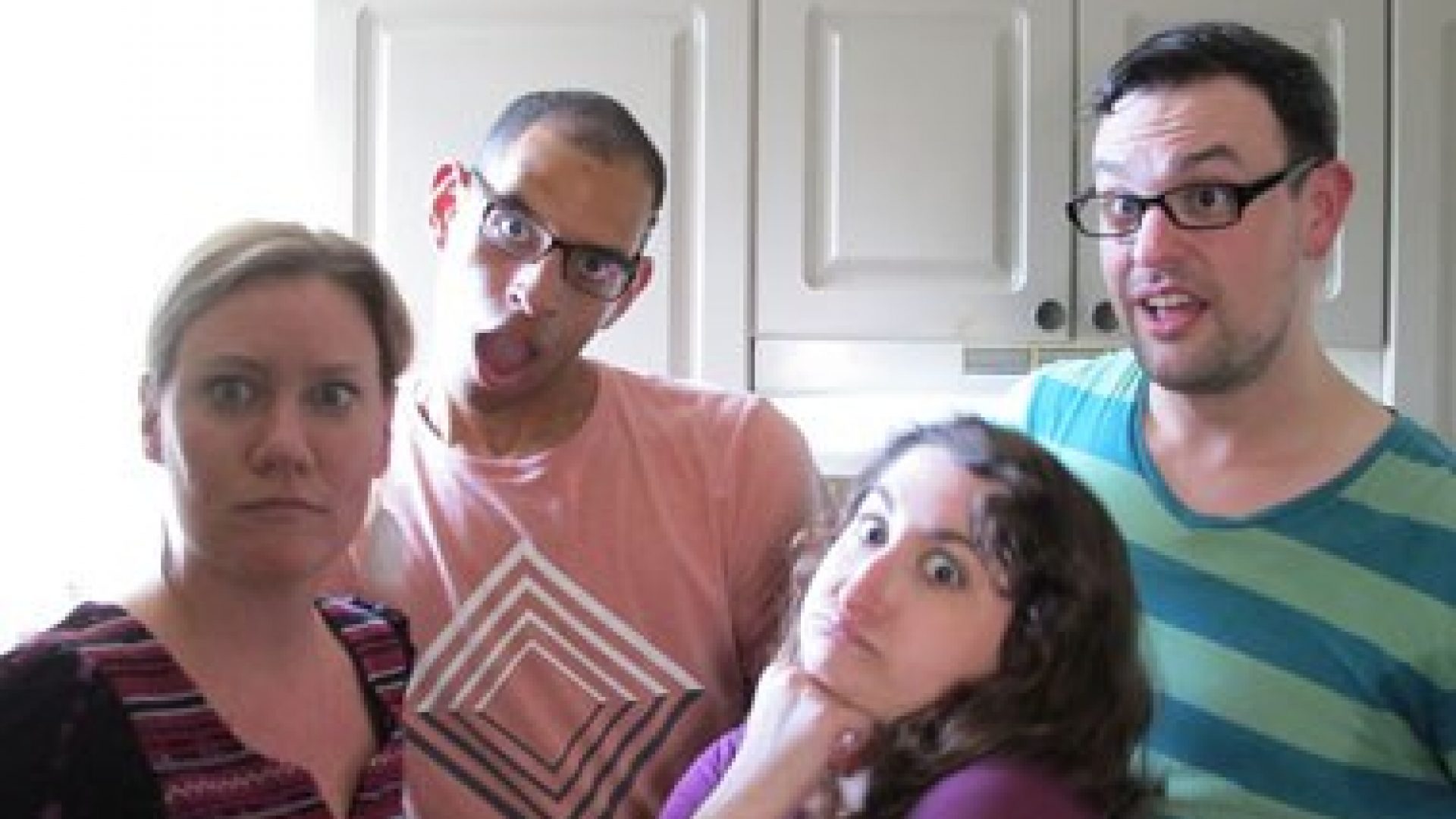 Listen to Full Belly Laughs Episode 40
Use the audio player below to enjoy Full Belly Laughs Podcast Episode 40: Comedians Learn How Haters Just Gotta Hate.
hat·er
noun
a person who greatly dislikes a specified person or thing.

"a man hater"

a negative or critical person.

"she found it difficult to cope with the haters"
Haters just gotta hate. That's how they be. You might not be a hater all the time, but there probably is that one thing that just turns you into the most savage of haters. Can't stand pumpkin spice anything? Don't care for the lives of others? Cheesed off beyond believe when the PPA does their job? You, my friend, are a hater.
Haters are Loud
A true hater jumps at the opportunity to explain why something sucks like a kid out of bed on Christmas morning. It's this stored energy that cannot be contained any longer. The hater believes so strongly in his thinking yet realizes he is in the minority, so any opportunity to bring people to the dark side is seized.
Why We Need Haters
After that first bit of chips and salsa you know you're in for a treat. The salsa has a welcomed kick to it, making it way better than most basic salsas. The tortilla chips are cooked to perfection. Unlike some flaky tortilla chips, these babies can carry a nice heap of salsa or guacamole. I also have yet to eat a bad taco here. My go-to favorites are the al pastor and the fish tacos. They're the real deal.
But Really Haters Are Lame
Done right, hating can be funny in retrospect. Like that time when something terrible happens to you. In the moment you could be hating, but later you can laugh at yourself for being neurotic. All in all those people that are just haters for the sake of hate are the worst. Am I right? Yeah! I hate them. Here's some fun links about hating on haters.
Funny People You Should Follow
The guests in full effect.
Amber Harner
Too cool for Twitter, Q can be found on Facebook.
Christian Mangual
He tweets! Follow him on Twitter, because that's were you should be getting your tweets.
Taylor Plunkett-Clements
You gotta get on the book to follow Taylor.
Chorizo! Chorizo!
I kept it real simple with the food this time around. Just picked up some chorizo sausages. Pan seared them along with some onions and red bell peppers. Served that deliciousness in a toasted hot dog bun accompanied with some chips. It's just that easy folks.
We're Live This Week!
The next live show is right around the corner:
Thanks as always for reading and listening. See you next Thursday for the live show.