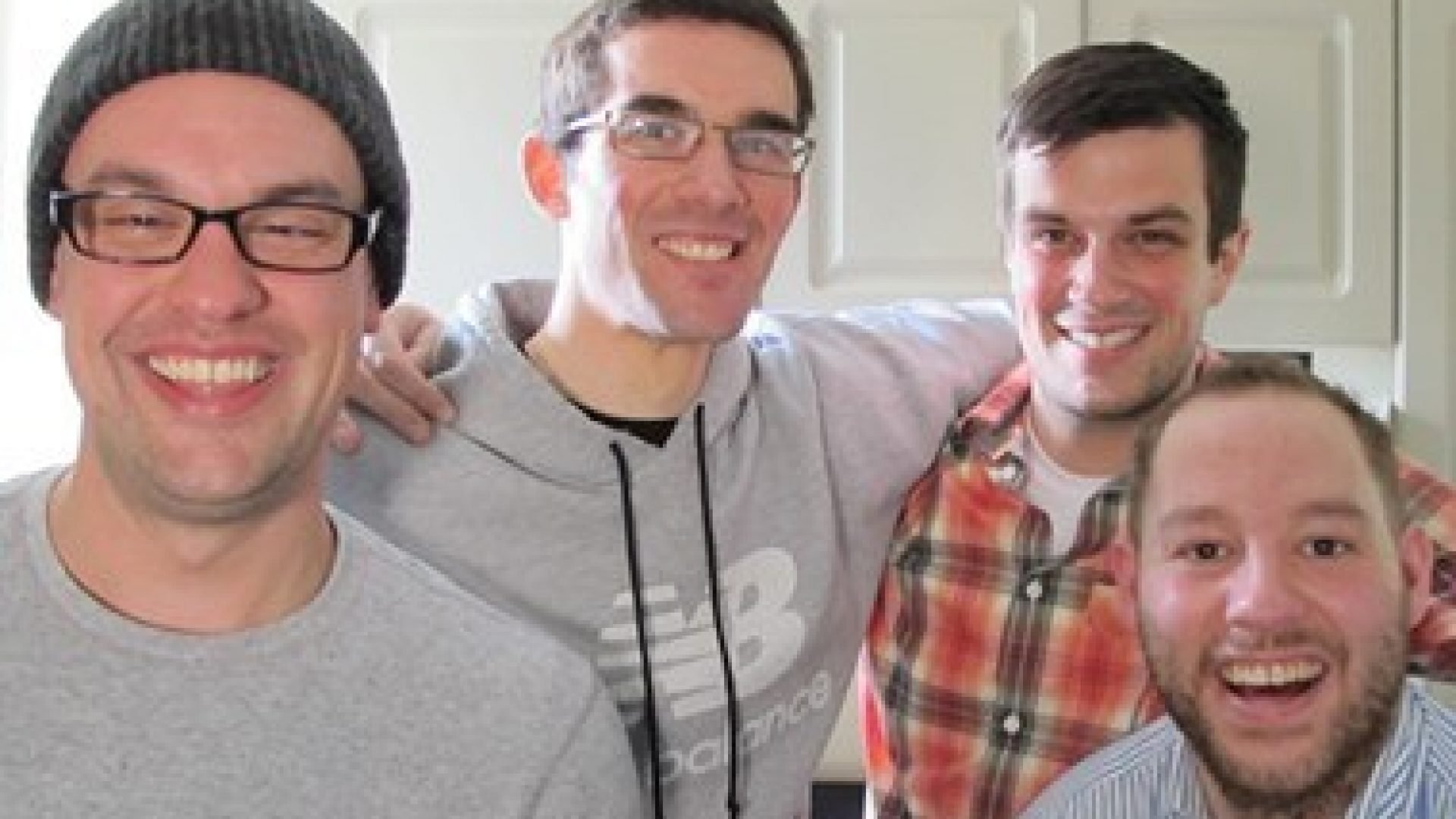 Listen to Full Belly Laughs Episode 14
Use the audio player below to enjoy Full Belly Laughs Podcast Episode 14: Eggs Benedict Reimagined: A Healthy Seasonal Twist.
A seasonal eggs benedict with a twist starts with how you can showcase the season. In the fall a great resource would be pumpkin. For the spring a nice substitute is needed. Brian resorts to pear butter of pumpkin when preparing his signature breakfast meal.
Seasonal Eggs Benedict
Mike Hobson, Andy Eklund, and Jeff Roser join host Brian Durkin for brunch. He cooks up his interpretation a seasonal eggs benedict. The boys enjoy some mimosas and breakfast while talking about a variety of topics.
Meet the Guests
Learn more about the guests on this episode.
Mike Hobson
A stand-up dude and a stand-up comedian, Mike Hobson hosts a weekly show of entitled Free For All. Every Wednesday stop by La Casa de tu Madre to catch some of the best comedians in Philadelphia.
Andy Eklund
This an improviser hailing from the Garden State. You can catch him on various independent teams that roll through the Philly Impro Theater. Sundays are free at PHIT so stop by and enjoy an awesome dose of improvised comedy.
Jeff Roser
A real community man, Jeff helps put together a weekly comedy show on Temple University's campus. The show is welcome to the public and books some of the best talent in the city. If you're a student, you have no excuse not to be there and have a great time.
The Food
The things you will need:
2 Eggs per person
Head of Kale washed and striped from stems
Minced Garlic
Pear Butter
Wheat Bread Toasted
How to Make "Eggs Brian"
Add kale to a saute pan and season with salt and pepper. Use a little bit of olive oil over medium high heat. And kale in batches as it reduces. After the first minute or two add the minced garlic. Stir continuously to prevent garlic from burning and to ensure all the kale reduces evenly.
In another pan add oil or butter for lubrication and put over medium heat. Add eggs and cook over easy. Cook on one side until able to flip, then cook the eggs for less than a minute and cut the heat.
The assembly of this dish is as follows: toast with pear butter, garlic kale, eggs over easy. Brian recommends serving with a sharp knife to help slice through well toasted bread.If you enjoyed this post and episode, don't forget to subscribe on iTunes.As always stay tuned to our latest content by liking the Facebook page, and following Full Belly Laughs on Twitter. See you next time for a very special on location episode.