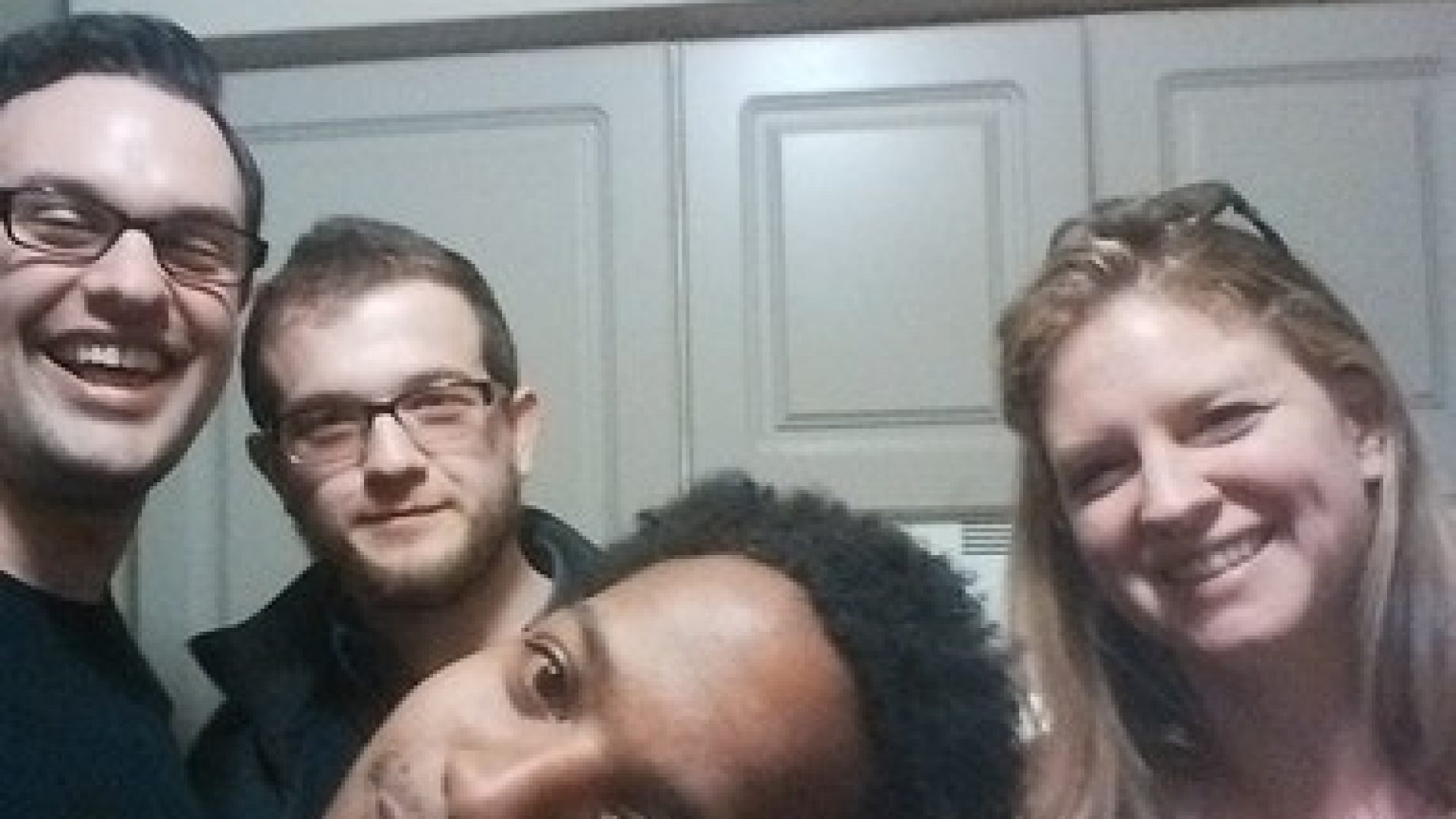 Listen to Full Belly Laughs Episode 13
Use the audio player below to enjoy Full Belly Laughs Podcast Episode 13: Fermented Vegetables with Amanda Feifer.
Fermented Vegetables are something we don't know much about. That's why we brought in fermentation expert Amanda Feifer to teach us about the process.
Fermented Vegetables: Go Pro with Probiotics
Amanda Feifer joins Max Barth, Bino Brogden, and host Brian Durkin to discuss fermentation. Amanda is an expert in food fermentation and released a cookbook for the home fermenter entitled Ferment Your Vegetables.
Meet the Guests
Here's the rundown on the guests featured on this episode.
Amanda Feifer
As the brains behind Phickle, Amanda is an expert in fermentation. Her new book Ferment Your Vegetables teaches people the magic of probiotics. Readers will learn about the benefits of fermentation, then can make any one of several recipes found in the book. She also teaches workshops for visuala nd social learners. Follow on Twitter so you don't miss a beat.
Max Barth
This comedic force came onto the scene as young as 18. Now almost 10 years later he's crushing it in his home base of Philadelphia. He co-hosts two shows with Good Good Comedy: The Tinder Show and Party Lines. Stay tuned for event details and such by following Max on Twitter.
Bino Brogden
A man who tells it like it is, Bino has no fear about getting real. Don't believe us? Check out his amazing performance at Helium Comedy Club. Keep up and up on his thoughts by following him on Twitter.
The Food
In this episode everyone enjoyed some fermented vegetables. Amanda shared with us a sauerkraut slaw and a curried cauliflower picnic salad. Both dishes are easy to make, and the recipes can be found in her book.Don't forget to subscribe to the podcast to stay on top of all updates. We have a very special edition of the show scheduled for this Tuesday.