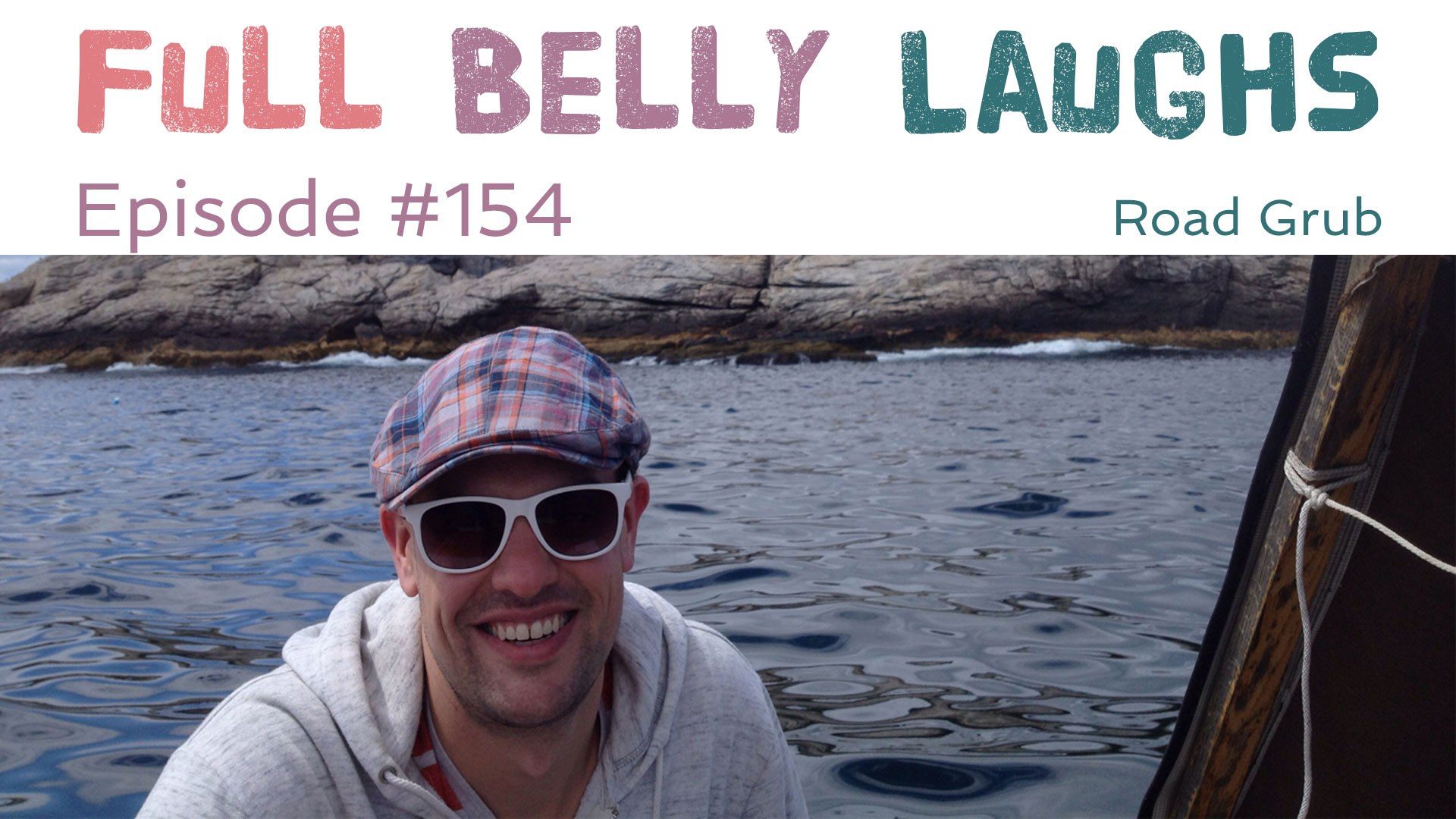 Listen to Full Belly Laughs Episode 154
Use the audio player below to enjoy Full Belly Laughs Podcast Episode 154: Road Grub.
It's tough to find good road grub, but when you prepare for adventure anything is possible. You could eat like a king or be stuck blasting out some weird meats. Host Brian Durkin takes charge this episode to lay down his advice for a road trip and how to eat well.
Full Belly Laughs Podcast Episode 154 Show Notes
Brian does a solo recording to recap his latest road trip. He does a quick and dirty explanation about the world of dueling, which sparked his adventure. After building some context around his vacation, he dives into the eating situation. He chats about the meals he ate in Roanoke, VA as well as the grub he enjoyed on the road. He admits that it's hard to find good road grub if you're picky eater. Alas he does not leave the listener lost in despair, and he provides some helpful tips.
Road Grub: Eating Well While Driving
It's not an easy task to eat clean and smart while driving the country. Options are limited on healthy options. Here's a quick and dirty guide on what to do.
Pack food ahead of time
Leverage snacks such as trail mix to fill long gaps between real meals
Accept you might have to bend your rules
We all have our preferences when it comes to food, but sometimes hunger will get the best of you. Don't eat like a savage and abandon all dignity. With that said though there is nothing wrong with the vegetarian that is too hungry and settles for a gas station hot dog. We've all been there. Do what you need to do to stay fueled. If that's staying on top of your dietary restrictions, then just be sure to plan ahead. The road isn't kind to those that have specific food needs.