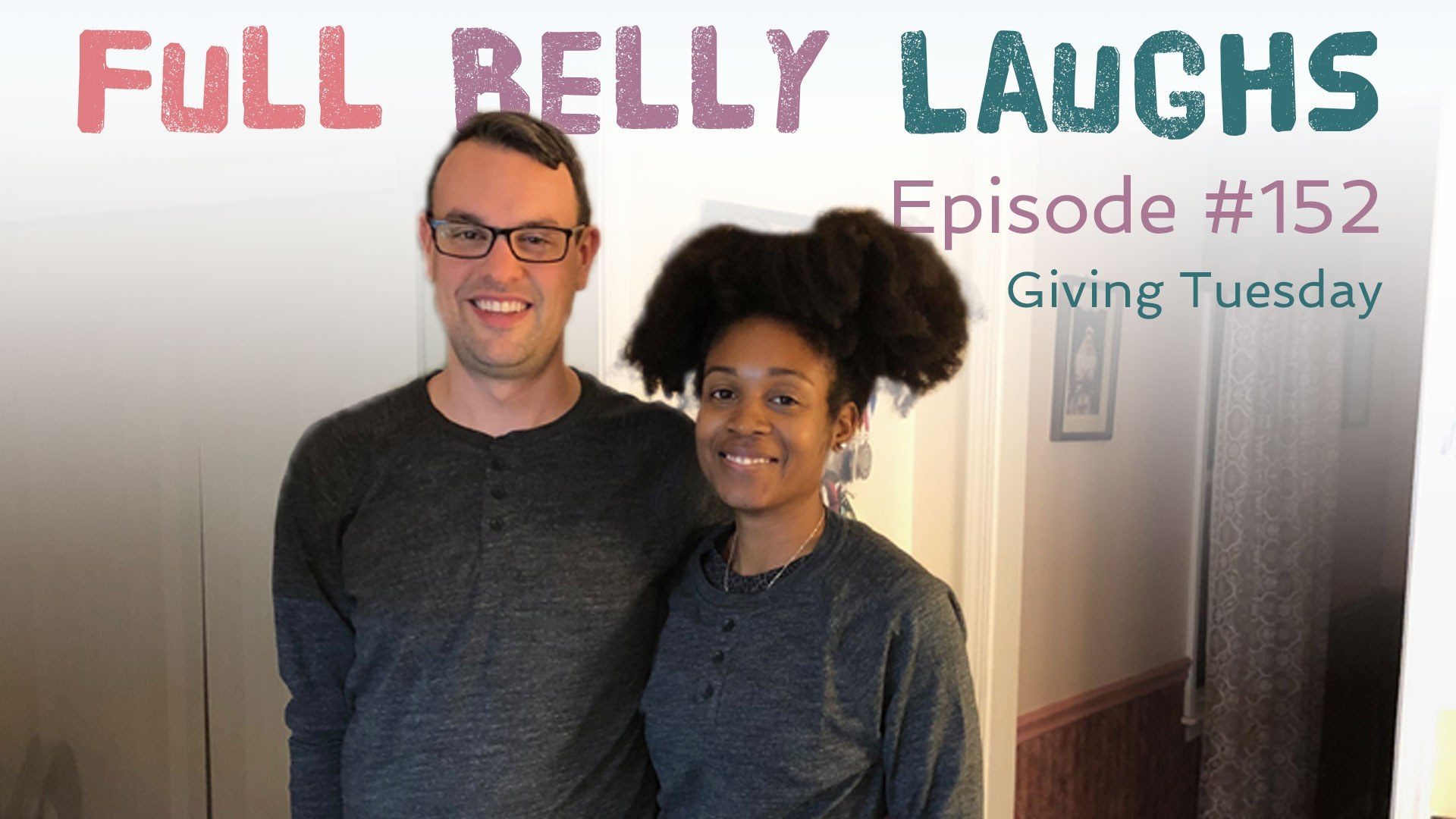 Listen to Full Belly Laughs Episode 152
Use the audio player below to enjoy Full Belly Laughs Podcast Episode 152: Giving Thanks in 2018.
Host Brian Durkin invites his girlfriend Lauren Daniels back on the podcast so they can recap their holiday week. They chat about the highlights and give thanks for what they have going on. Brian also announces a donation to a charity.
Full Belly Laughs Podcast Episode 152 Show Notes
This is a very special episode of the podcast. Brian breaks the normal format of having intros and outros and just jumps straight into the content. The show opens with him and Lauren chatting about shopping and the Thanksgiving holiday. That transitions into a glowing endorsement of all the food they ate around Philadelphia. Top recommendations include Zahav and Goldie. Michael Solomonov is a mastermind and all his restaurants rock. In the spirit of Giving Tuesday, check out Rooster Soup Company. That's another Solomonov banger. They also donate profits 100% of their profits go to support vulnerable Philadelphians through Broad Street Ministry's Hospitality Collaborative.
Giving Tuesday
It's easy to get caught up in all the shopping hype. In an Instagram world it's also tough to remember why you might actually want to vote outside of a great social media post that day. Set all that jazz aside. At the end of the day there are for sure hardships you have survived, but there are also blessings along the way. It's important to take a moment and be thankful for what's been made possible in life. Even if you have trouble zeroing in on your specific experience, just think about advances made in recent history to improve human life. With that mindset it's much easier to come to the conclusion that we can all afford to throw a couple bucks at an important cause. Find something you care about and make sure they continue to exist with your financial support.
Share Episode #152
Let your people know about this awesome episode. Share Giving Thanks in 2018 on any one of these social media platforms.