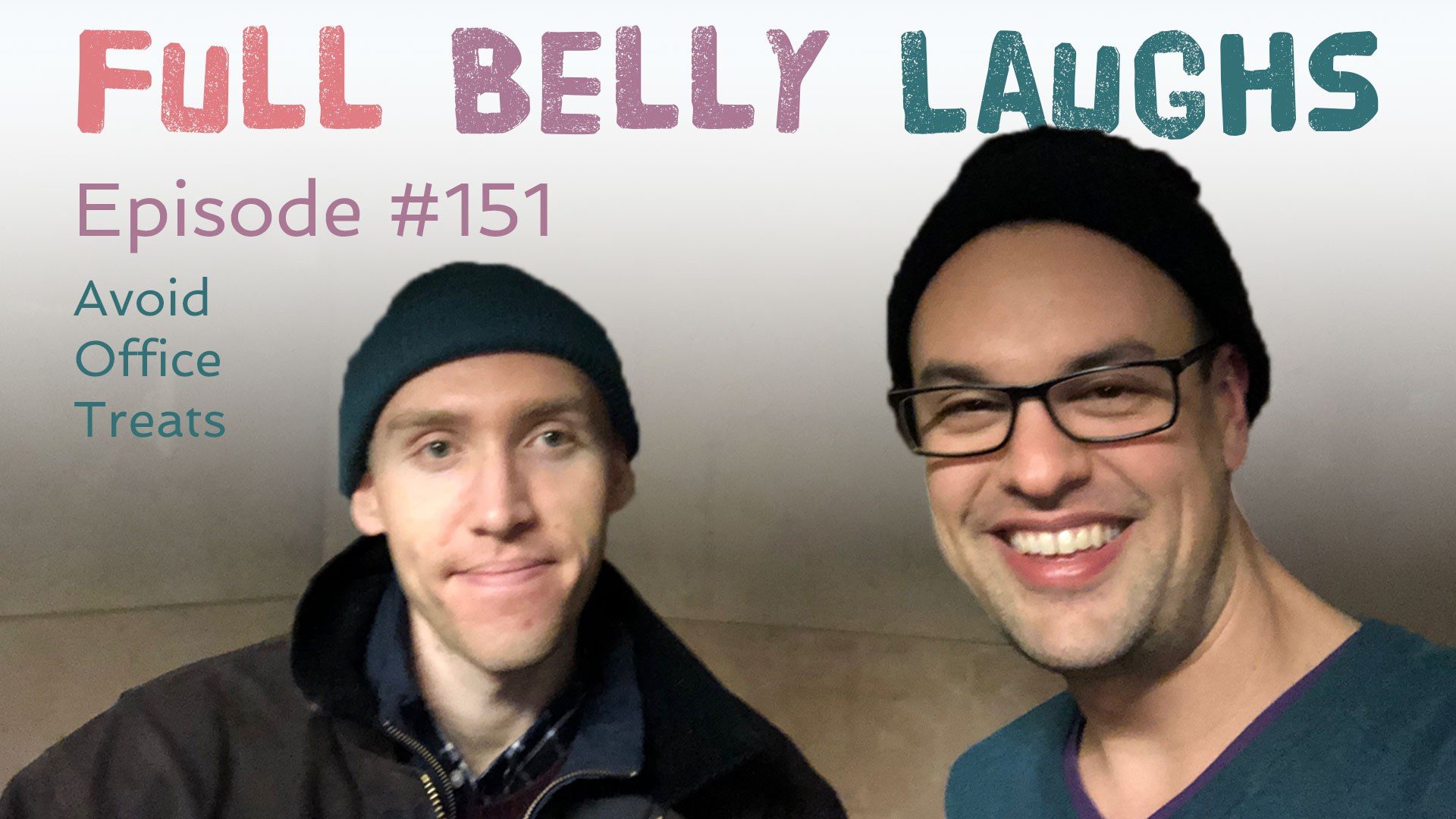 Listen to Full Belly Laughs Episode 151
Use the audio player below to enjoy Full Belly Laughs Podcast Episode 151: Avoid Office Treats.
Office life can be a real grind. Most corporate zombies make it through with the help of caffeine and sweet treats. And we get it. Those pick-me-ups help get through the late afternoon glow of those fluorescent lights. With that said though you need to make sure your reach for sweet treats doesn't get out of hand.On this episode we discuss the dangers office peer pressure, and how to avoid saying "yes" to things just out of habit.
Full Belly Laughs Podcast Episode 151 Show Notes
Charles Blyzniuk meets up with host Brian Durkin to chat about the office life grind. They hold court in an office building lobby and they discuss the dread and perils of being stuck in a cube. Sweet treats run amok in these environments, and it's best to avoid them at all costs. Sure the sugar boost might help now, but you will pay for it dearly in the near future.After a solid conversation about working office jobs, the boys blow off some steam with some games. They attempt some rounds of Punderdome, but the topics were very challenging. They pivot to Super Fight and have some lively discussions about which characters would win.
Office Life: Survive Without Stimulants
That's the name of the game. If you can do a 9-5 in a cubical without caffeine or sugar you are a hero. It's very hard to do. To avoid being a total lump or drug addict, be sure to consume either in moderation. Yeah the day is long but you also don't need 40 oz of coffee. Sure Linda backed some cookies for the kick-off meeting, but you don't need to eat them. It can be challenging to be the one to say "no", when the rest of the zombies at the office keep saying "yes". But stay strong. You won't make it as a Chip & Dale's dancer if you keep having cookies before noon.