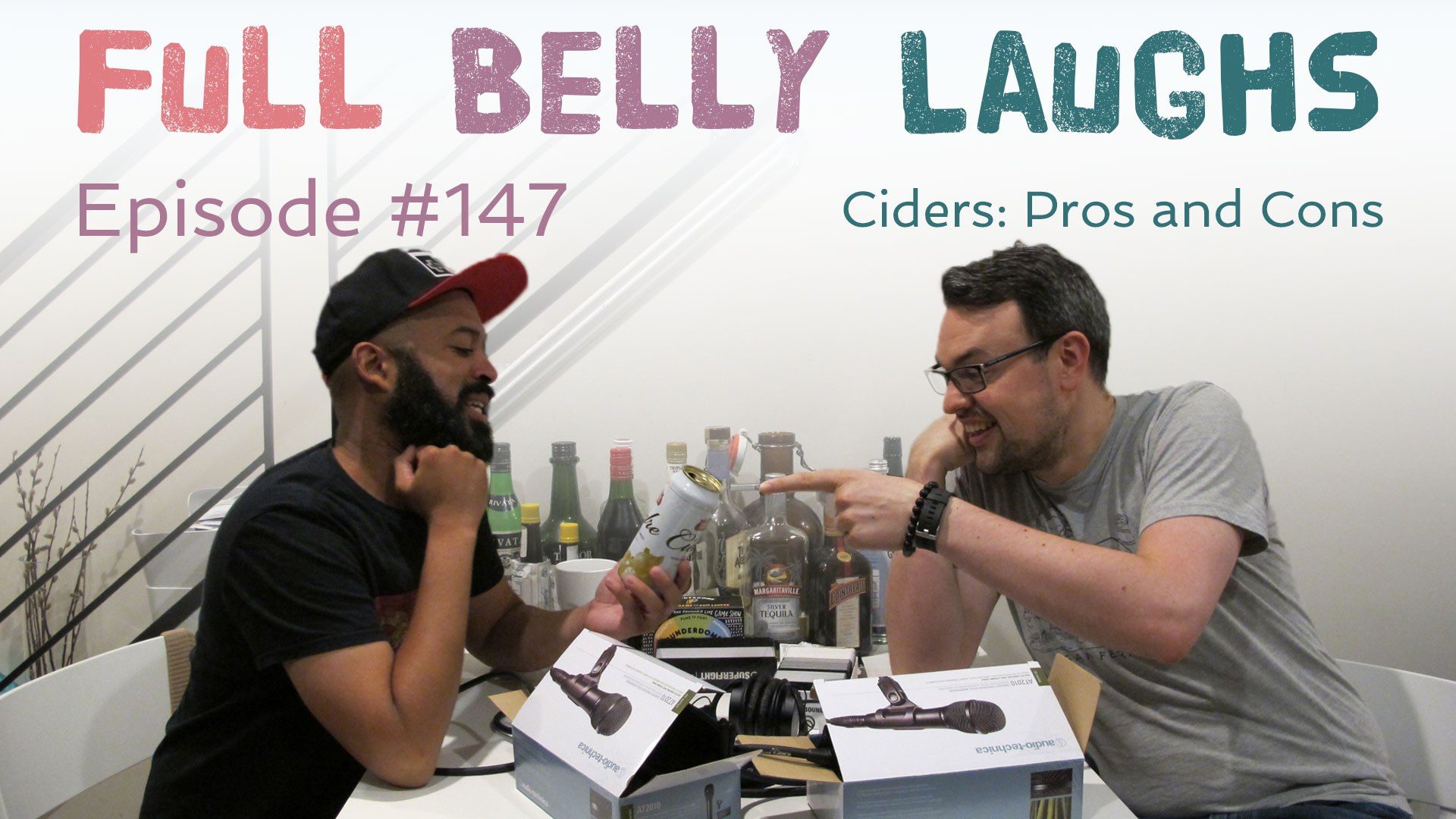 Listen to Full Belly Laughs Episode 147
Use the audio player below to enjoy Full Belly Laughs Podcast Episode 147: Hard Cider Pros and Cons.
Ciders are a drink that a lot of people love, but other people just can't hang with it. Why would I drink apple juice instead of a beer or wine? Well we got someone on the show that prefers ciders as their booze of choice to let us in on the secrets of cider love.
Full Belly Laughs Podcast Episode 147 Show Notes
Mykal Carter-Jackson stops by Brian's home while he's still chilling in West Philly. They chat about comedy and doing shows in the neighborhood. After some brief stand-up chatter the boys dive into the meat and potatoes of the episode: the pros and cons of Cider. Mykal is a fan, but Brian is not. They go back and forth in hilarious fashion giving points and counterpoints to the beverage. After the friendly conversation they decide to play some rounds of Super Fight.
Pros and Cons of Cider
Cider is a great drink for someone that wants a buzz and loves sugar. It's way sweeter than beer or wine. Only a mixed drink like vodka cranberry can really compare to a cider. It's also low in ABV, so you can hit up a couple and not get totally tuned up. It's also a great option for anyone that is gluten-free.With all that said you don't look kind of lame reaching for a cider. Only the coolest of dudes can pull it off. Most bros will rag on the brah that's hitting up the cider. Also if you are drinking with the intent to be drunk, cider is a bit of a crawl.