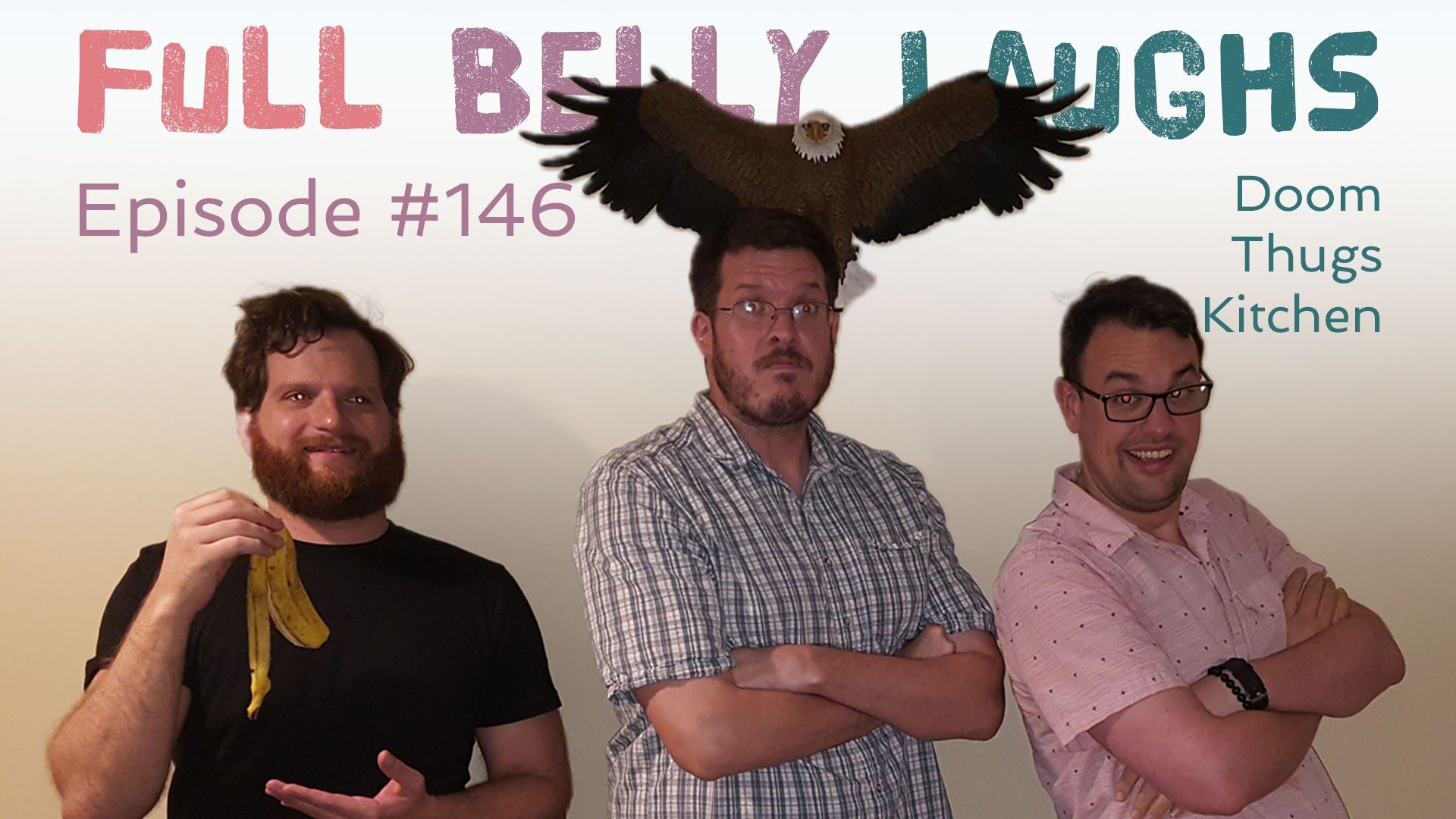 Listen to Full Belly Laughs Episode 146
Use the audio player below to enjoy Full Belly Laughs Podcast Episode 146: Doom Thugs Kitchen.
Doom Thugs is the #1 podcast in Delco, and they are some of the best people we have on the podcast. Michael Antonelli and Harrion Flatau join host Brian Durkin for a hilarious conversation. They begin chatting about kitchen injuires, but it pretty much goes all over the place.
Full Belly Laughs Podcast Episode 146 Show Notes
Brian recorded this episode in the Doom Thugs studio. The guys were kind enough to let him use their space to record an episode of Full Belly Laughs. The mention the weirdness of having Brian on their show, and then immediately doing Brian's show with him as the guest. But that doesn't stop the guys from telling great stories and having an awesome time. It was a great hang with everyone catching up and playing some sweet games.