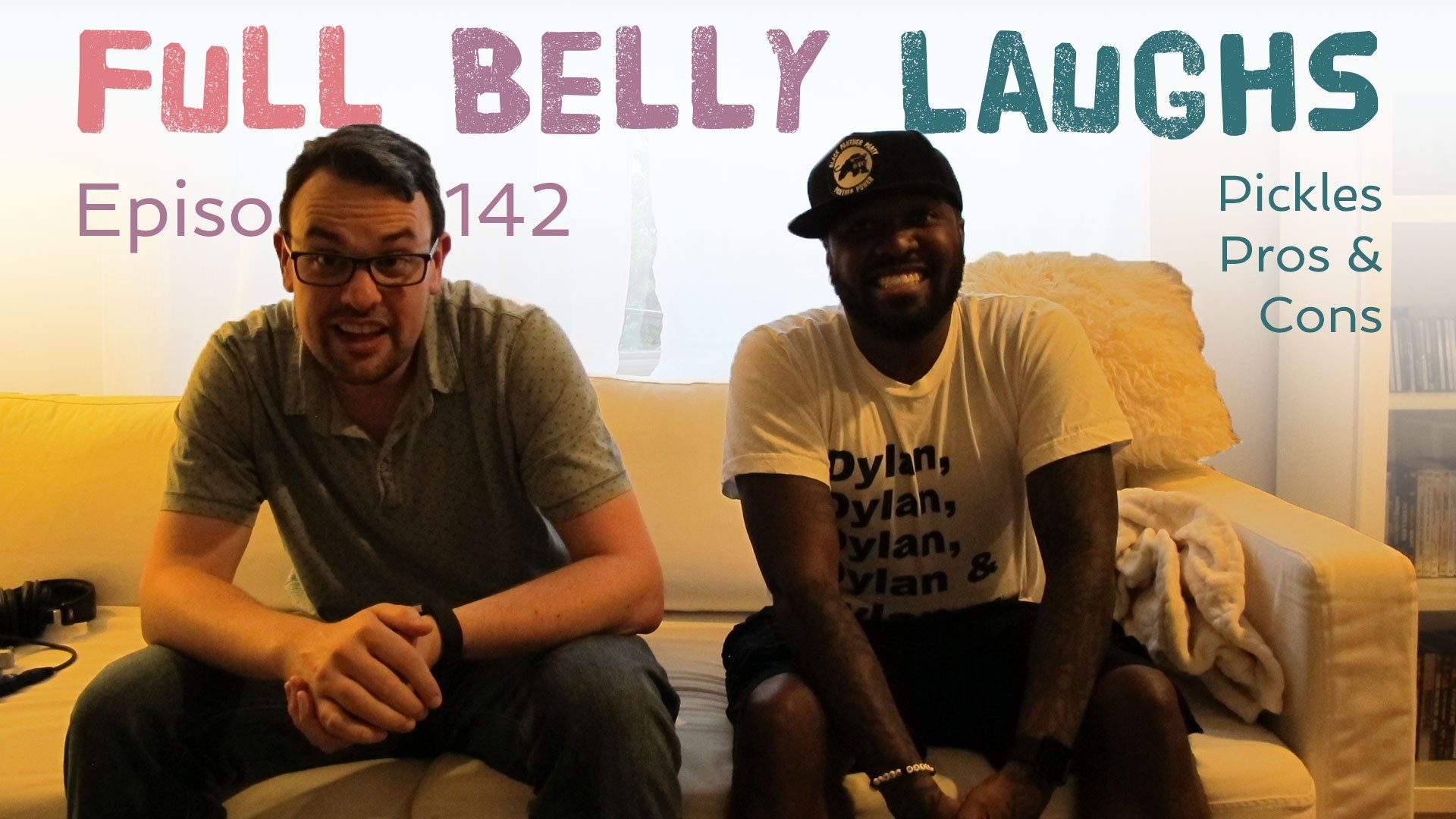 Listen to Full Belly Laughs Episode 142
Use the audio player below to enjoy Full Belly Laughs Podcast Episode 142: Pickles Pros and Cons.
Pickles are lit, unless you think they are butt. If you are in the "pickles are butt" camp, then you believe they are booty butt cheeks. However if you believe pickles are fresh to death, then pickles are nice. In divided times like these it's important to come together and really enjoy our differences. That's what we did on this episode.
Full Belly Laughs Podcast Episode 142 Show Notes
It was great having Cannon back on the program. He's an amazing podcaster and a fantastic comedian. His ability to go with the flow and run with improv bits really shines on this episode. The boys go back and forth giving pros and cons of pickles, and hilarity ensues. After the food focused discussion, they play some games.
Pickles Pros and Cons
Pickles add a nice refreshing bite to any sandwich. Their baseline bitter or vinegar taste really pumps up the jams on a boring sammy. But you have to actually want to party with this flavor to enjoy it. Pickles are not just a casual encounter. You need to commit to their flavor explosion that will happen all up in your system. And that type of bite is not for everyone. And it's not fair to assume that everyone wants it.So Chick-fil-a, stop assuming everyone wants pickles. At least assume people are greedy. All the other fast food restaurants just slap all the jawns on there.For fans of the top tier condiment: pickle power!