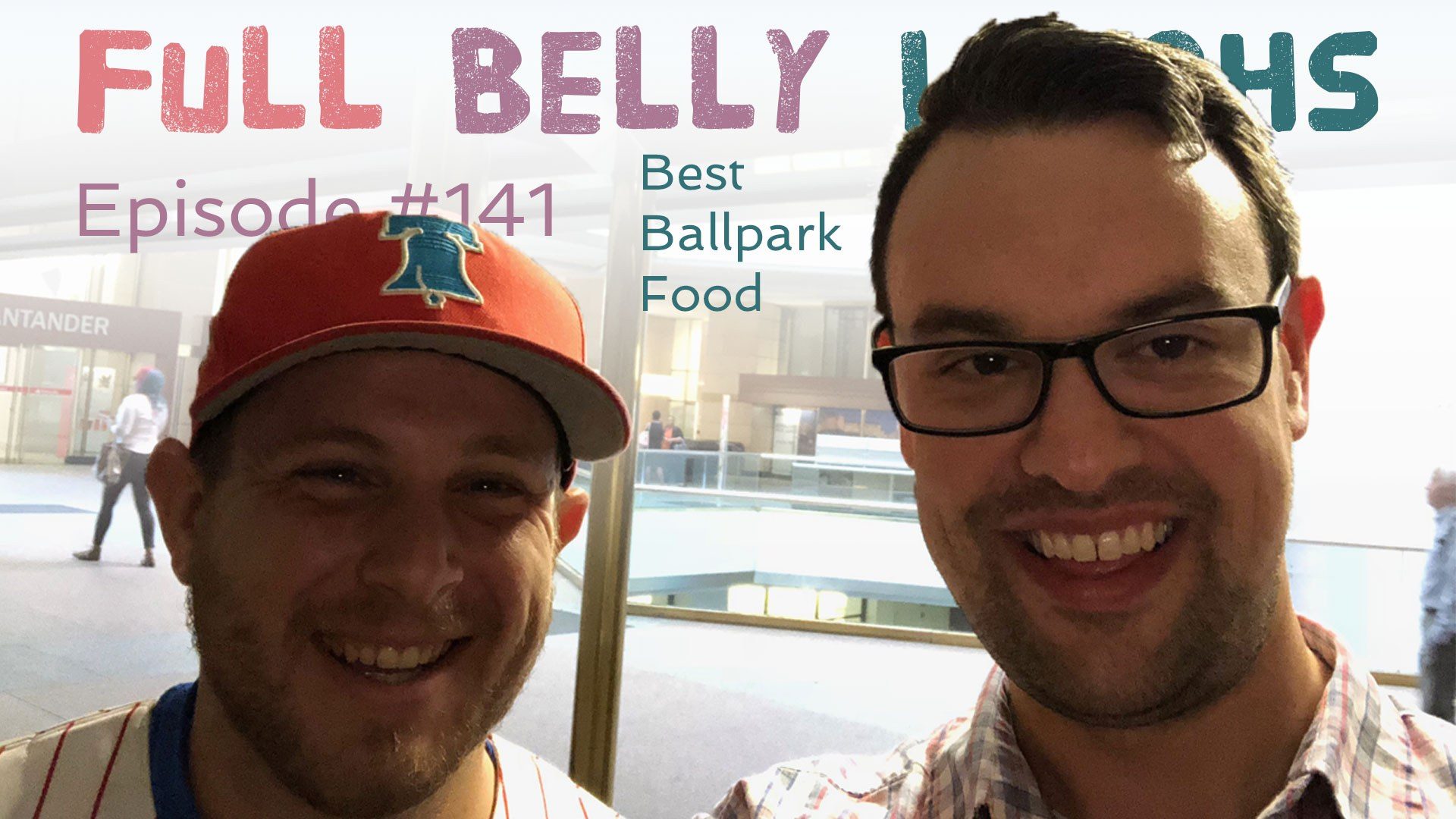 Listen to Full Belly Laughs Episode 141
Use the audio player below to enjoy Full Belly Laughs Podcast Episode 141: Best Ballpark Food.
The best ballpark food is all about the joy it brings you. Baseball is America's pastime, and the best way to pass the time is with your favorite snack. But not all snacks are created equal. Sure you might love cotton candy, but how will that affect your ability to catch fly balls?We answer all of these concerns and more in our discussion on this week's podcast episode. Use the player to hear the episode or continue reading for a summary of the best ballpark foods.
Full Belly Laughs Podcast Episode 141 Show Notes
Geordie Connell was kind enough to meet up with Brian in Center City Philadelphia before he went to see a Phillies game. The guys jumped right into the action, discussing what they enjoy about baseball. The conversation quickly moved into food though. They both took turns discussing what items they enjoy consuming at the ballpark. After that they played a few rounds of Super Fight to round out the hang.
Best Ballpark Food
After going back and forth for some type, Geordie and Brian agreed that the following foods should make it to any best ballpark food list:
hot dogs
beer (it's a meal for some)
popcorn
cotton candy
peanuts
sandwiches (preferably sausage, pepper, and onion)