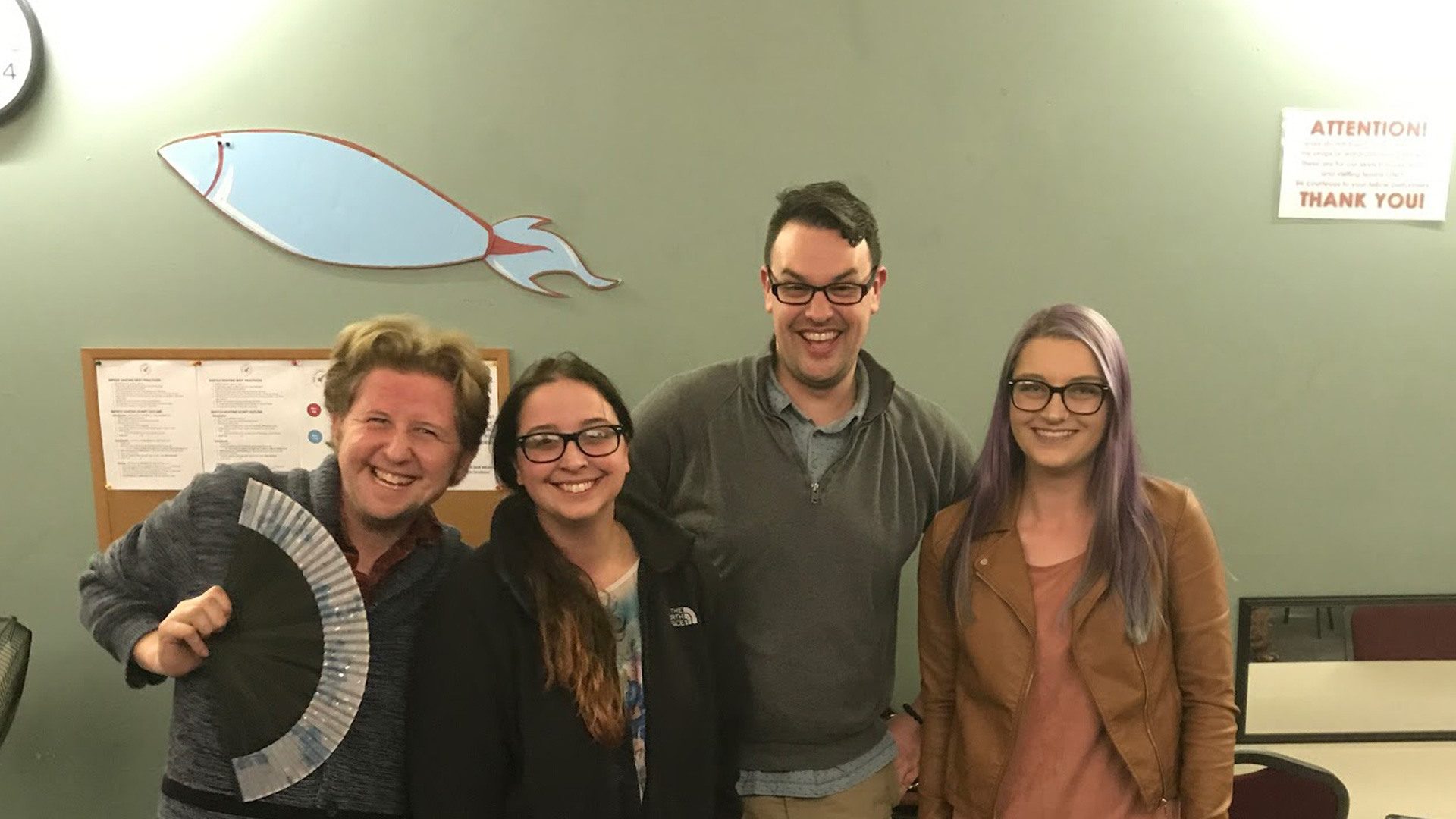 Listen to Full Belly Laughs Episode 68
Use the audio player below to enjoy Full Belly Laughs Podcast Episode 68: Notorious People of Philly.
These Philly people are notorious. You've seen them at 13th street station. You've seen them at 8th street station. And don't forget trespassing in the Apple store. It's finally time to talk about it.Use the player above to listen to the discussion. If you can't play the podcast now, then the information below will catch you up on the conversation.
Our Favorite Philly People
After you've listen in (West) Philly long enough, you stumble upon these characters. The list of our favorite Philly people only us citizens know about.
Philly Jesus
The most infamous of anyone on our list. Philly Jesus elicits responses like the question, "Who makes the best cheesesteak?" Philadelphians got opinions on Philly Jesus. And most of them are negative. From asking people that live and work in the city, it's rare that someone says they appreciate PJ's efforts.If you think he's just some crazy guy pretending to be Jesus, you'd be right. Philly Jesus got into trouble last year when trespassed into the Center City Apple Store. It feels nice to not have to say allegedly trespassed into the Apple Store. The courts definitely found this dude guilty. Then again it is very on brand for PJ to receive a crime and punishment that doesn't fit.
Carrot Cake Man
Vernon Wilkens makes his living selling pastries while riding SEPTA. And the reviews of his treats are good. I witnessed people excited to see him, and those people went on to buy like 3 treats from him. This reviewer hits on some of my hang-ups; I lack the confidence to buy baked goods on the subway.Vernon used to have a bakery though. When it folded, he started baking at home and selling his wares while riding public transit. You have to give him credit for his salesmanship and business acumen, even though his bakery did fail. Selling baked goods in the subway is a hard sell. But he uses fresh ingredients every day, and his repeat customers must taste that.Side note: Vernon wears a cowboy hat, so I thought his Philly nickname was Cupcake Cowboy. Considering he sells carrot cakes I now get it.
Buy My Candy Lady
There is no mistaking how to nickname this woman. Anyone who's had the pleasure knows who I'm talking about just from the title.Buy My Candy Lady is a woman that sells candy bars throughout the city. You can usually find her at 13th street station, and near Clark Park. The candy bar set up is reminiscent of cub scouts raising money outside of a supermarket. And people buy them. So the real lesson here is that Philly is addicted to sugar.Buy My Candy Lady has got tricks too. She usually balances the box of candy on her head. But her most infamous move is singing her titular jingle, "Buy My Candy." When she approaches white men, she'll remix her song to the tune of "Play That Funky Music White Boy." Besides the singing she'll do shrewd things to grab your attention. For example she yelled to me once saying that I dropped something. When I walked back towards her, she sang, " You dropped buying my candy!"
Honorable Mention: SEPTA Poet
The SEPTA Poet is amazing, so he really doesn't belong on this list. I'm sure some trolley riders don't want to hear spoken word poetry, so hence the honorable mention.His poems are original, and he draws inspiration from his trolley routes. It's a wonderful touch to an otherwise mundane experience. And SEPTA loves it. One of their core values is communication. As long as his poems relate to the stops on the trolley, then SEPTA supports it.Similar to the holiday trolley, riding with the SEPTA poet is a true delight. Most SEPTA drivers are forgettable by nature. You barely see their faces are you board the vehicle. By using a back exit you might not even have an opportunity to say goodbye. At best the average driver might announce destinations around a stop. But the SEPTA poet paints a picture of West Philly and the subway tunnels. He does that little something extra that just makes your day way better.
---
Guests on the Podcast
Here are the clowns from this episode.
Twitter Handles for the Guests That Have Twitter
---
Tell Us About More Philly People
Do you know someone that should have made our list? Tell us about it and we'll give you a shout out on the an upcoming episode.