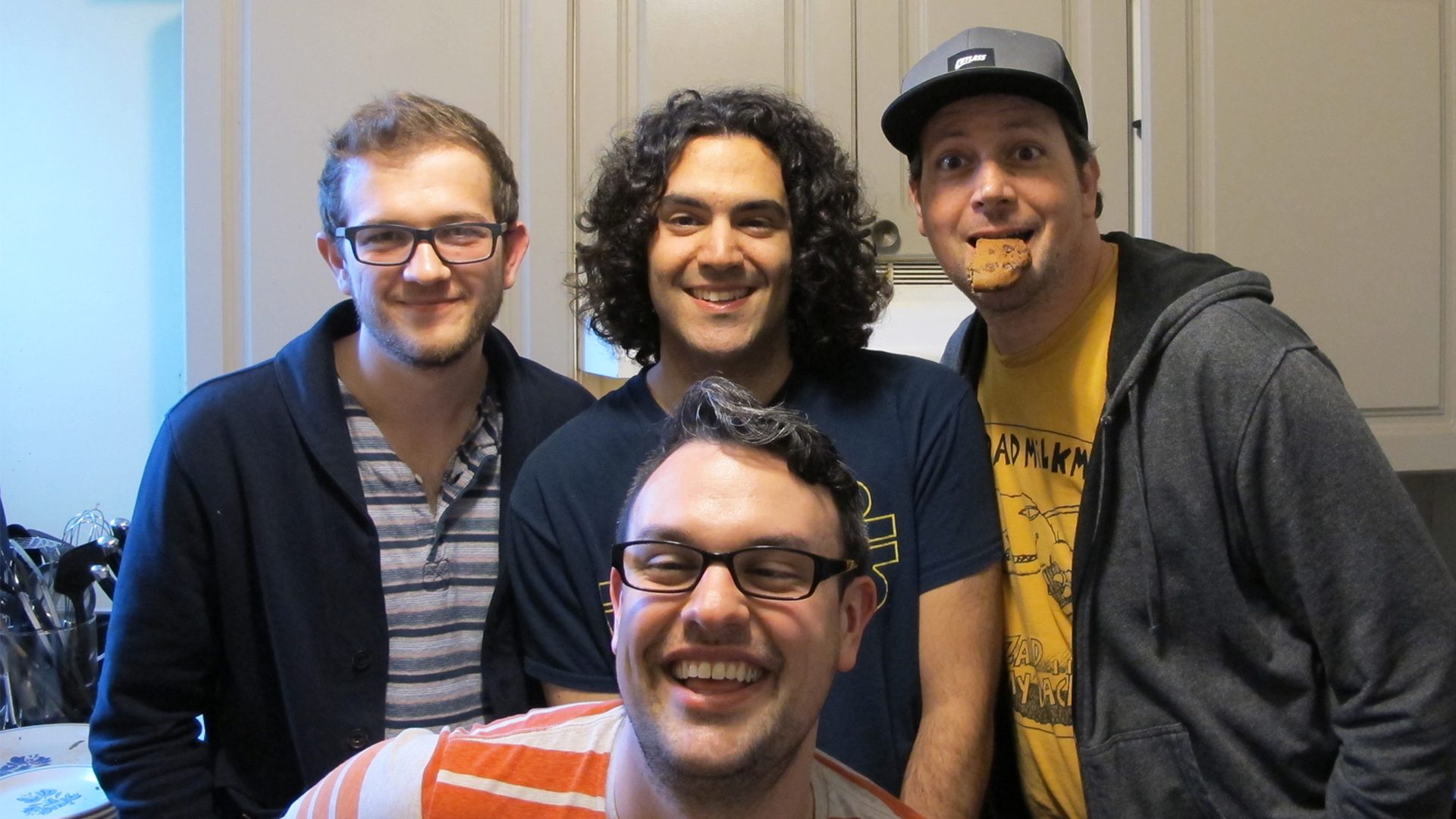 Listen to Full Belly Laughs Episode 69
Use the audio player below to enjoy Full Belly Laughs Podcast Episode 69: Chocolate Chip vs Oatmeal Raisin Cookies.
Chocolate Chip vs Oatmeal Raisin cookies. Republicans vs Democrats. Street Fighter vs Mortal Kombat. This is how we identify ourselves and pick which tribes we belong in. But after games and politics comes desserts. The headliner of all debates: chocolate chip vs oatmeal raisin cookies.Click the button above to listen to the podcast. You can hear comics and listeners weigh in on this topic. If you can't listen, below is synopsis of the debate.
Chocolate Chip Vs Oatmeal Raisin Cookies
Although the panel had their opinions, they did not have the fiery passion of the listeners. Fans of the show wrote in, and here's what they had to say:
Quotes from Fans of Oatmeal Raisin Cookies
Oatmeal Raisin for health purposes but also flavor. I quite like it.- Robert from Brewerytown in Philadelphia , PA
Oatmeal Raisin. I have years of fine dining experience and it is the true artisanal treat.- Jon from the Bronx in New York City, NY
Oatmeal Raisin. The chewiness just can't be beat.- James from Royersford in Montgomery County, PA
The best oatmeal cookie is better than 95% of the chocolate chip cookies out there. Every idiot thinks they can make a good chocolate chip and they're wrong, so there are a lot of sub-par chocolate chip cookies.- Jessica from Point Breeze in Philadelphia, PA
People voting against oatmeal raisin have never eaten great oatmeal raisin. People are programmed to say [chocolate chip] is superior. And most of them are probably picky eaters who just enjoy basic ****.- Jose from Darby in Delaware County, PA
Oatmeal raisin. *prepares for the chocolate hate storm*- Mike from Abington in Montgomery County, PA
Quotes Fans of Chocolate Chip Cookies
chocolate chip. no contest. shut up.- John from Point Breeze in Philadelphia, PA
Nobody ever eats a chocolate chip cookie and is immediately depressed because they thought it was an oatmeal raisin.- Randi from East Passyunk in Philadelphia , PA
I still have trust issues because of a misplaced oatmeal raisin cookie.- Jack from Port Richmond in Philadelphia , PA
If Oatmeal Raisin were so good, they wouldn't have to LIE to you by looking like chocolate chip from across the room.- James Bacon from Cincinnati, Ohio
Chocolate chip. Chocolate is cheaper than raisins. Brown sugar is cheaper than oatmeal. Yet it tastes phenomenal. Same reason McDonald's is so popular. We know it's terrible for us, but those **** ingredients go together so well. And at least we'll be happy when we die also.- Joshua from Manayunk in Philadelphia , PA
The pure deliciousness of a chocolate chip cookie proves the existence of God. The wretchedness of the vile oatmeal raisin cookie proves the existence of Lucifer.- Matt from Audubon in Montgomery County, PA
Panel Thoughts
When it comes to chocolate chip vs oatmeal raisin cookies, we agree that both are tasty. If anything we drop the hostility and understand that some people are just allowed to like bad cookies. One thing we couldn't get on board with was the cookie misdirection. As a group we couldn't relate to all the chocolate chip fans eating oatmeal raisin by mistake. Our best advice is to not approach cookies with your eyes closed. There is really no good solution here besides be more aware of your surroundings.
Craving More?
Looking for more food battles? Check out these episodes of the podcast.
---
Guests on the Podcast
Here's the faces you can match to those voices.
Follow these hilarious comics on Twitter