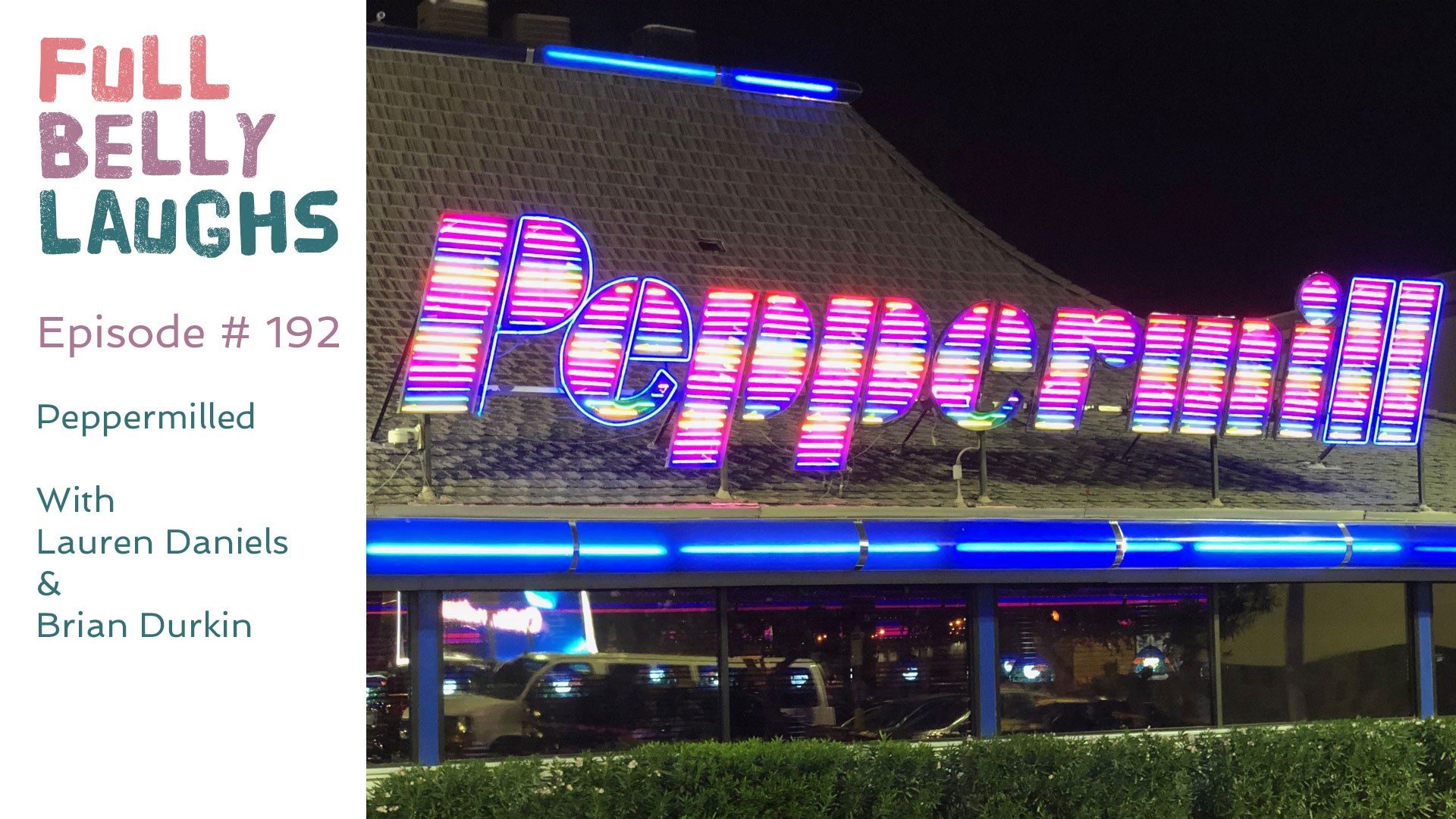 Listen to Full Belly Laughs Episode 192
Use the audio player below to enjoy Full Belly Laughs Podcast Episode 192: Peppermilled In Vegas
Peppermill is a diner in Las Vegas, near the convention center and Circus Circus Casino & Resort. Vegas is a town not known for originality, but this place has so much character and great food. Learn about what makes Peppermill pretty great.
Full Belly Laughs Podcast Episode 192 Show Notes
Brian reports back on this podcast to his girlfriend about a trip to Las Vegas. This isn't your normal trip to Sin City. Brian didn't do any gambling, drinking, or any other typical Vegas activity. He's not about that life anymore, which makes Vegas a pretty undesirable place to visit. So why did he go? Simple. For dueling of course! Brian loves to play Magic: the Gathering, and there was a big event at the convention center. He tells Lauren all about the grind of playing and trying to earn prizes.
There was a silver lining to the end of each days hard word: Peppermill. It's a diner located near his hotel, and it was glorious. The food and service were fantastic. The place was so good he went back multiple nights in a row. After telling his story from going to Vegas, the two of them play a couple rounds of Heads Up to close out the episode.
Peppermill Las Vegas
This is the type of diner that could only exist in Vegas. It's neon lit with romantic booths around every corner. The ceilings are low and there are slot machines in the waiting area (duh!). Peppermill has it all, literally! You can order breakfast any time, salads, ribs, steaks, burgers, wraps, etc. The menu is comprehensive, and the food is fantastic. One thing you'll notice when you walk in is Peppermill is a place for everyone. All types of people are there, but most important is that you'll find locals. This is a sign that a place is actually good as opposed to a tourist trap.
Brian recommends the Ciabatta Pesto Burger. It's a flame-broiled burger patty on a ciabatta bun with a pesto sauce, tomato, red onion, fresh basil, mozzarella chunks, and prosciutto.
Share Episode #192
Let your people know about this awesome episode. Share Best Beach Food on any one of these social media platforms.