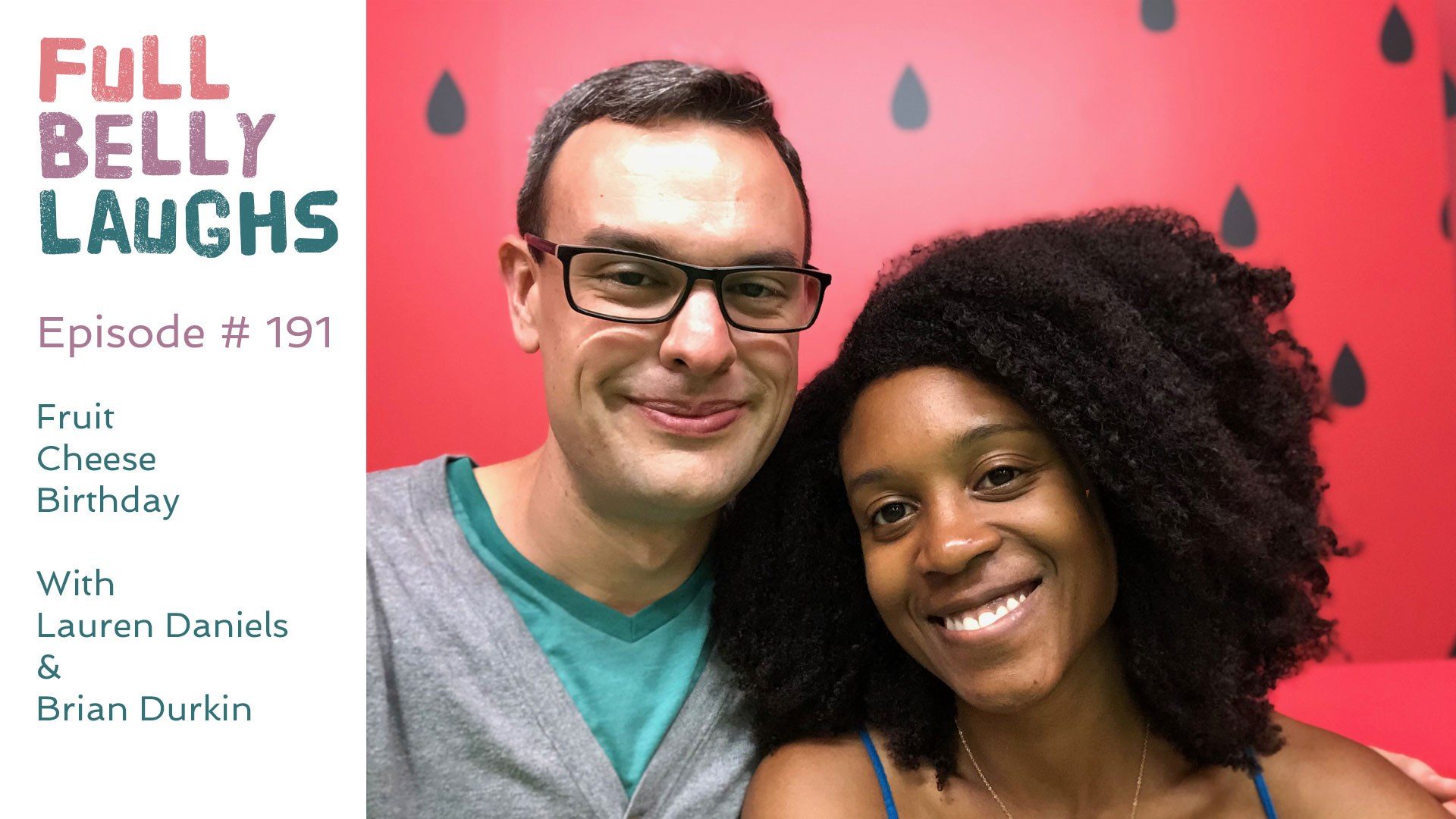 Listen to Full Belly Laughs Episode 191
Use the audio player below to enjoy Full Belly Laughs Podcast Episode 191: Fruit Cheese Birthday
It's that time of year again: the birth of host Brian Durkin. On the day before of this recording Brian and his girlfriend Lauren go out of a day of adventure and good eats. Discover what they have to say about the World of Fruit Museum and Osteria Mozza.
Full Belly Laughs Podcast Episode 191 Show Notes
Lauren and Brian do a cute and chill recording at the end of a great birthday. They recap all the things they did, including the adult chores that come with getting older. Brian recounts a silly interaction at the salon, and the two of them chit chat about birthdays in general. Then they dive into their experience at World of Fruit Museum. From there they chat about their amazing dinner at Osteria Mozza. The episode wraps up with some day in history trivia.
World of Fruit Museum
This is an Instagram-oriented "museum" that caters to friends, family, and couples that love photos. Brian and Lauren are notorious for never taking photos, so this experience was actually pretty great for them. Every room encouraged them to capture the moment and be playful. Some rooms are better than others, but it's really a personal preference. This warehouse of fun house styled rooms inspired by fruits has something for everyone. You even get to taste a bunch of exotic fruits at the end of the tour. Try to go when there is less of a crowd. If you can enjoy a room to yourself, it's amazing. Waiting to take pictures can get boring, and also be awkward.
Osteria Mozza
This is one of Nancy Silverton's celebrated LA-based restaurants. It was featured on Season 3 of Netflix's Chef's Table. If you haven't watched this episode about Nancy, we highly recommend. If you're ever in Los Angeles, you need to make it a point to stop by this incredible restaurant. Brian and Lauren loved it, and they couldn't recommend it enough. You have to try the Burratina Pugliese. It was divine. The consistency of the cheese was unlike anything Brian has ever eaten, and he would go back again just for that.
Share Episode #191
Let your people know about this awesome episode. Share Best Beach Food on any one of these social media platforms.