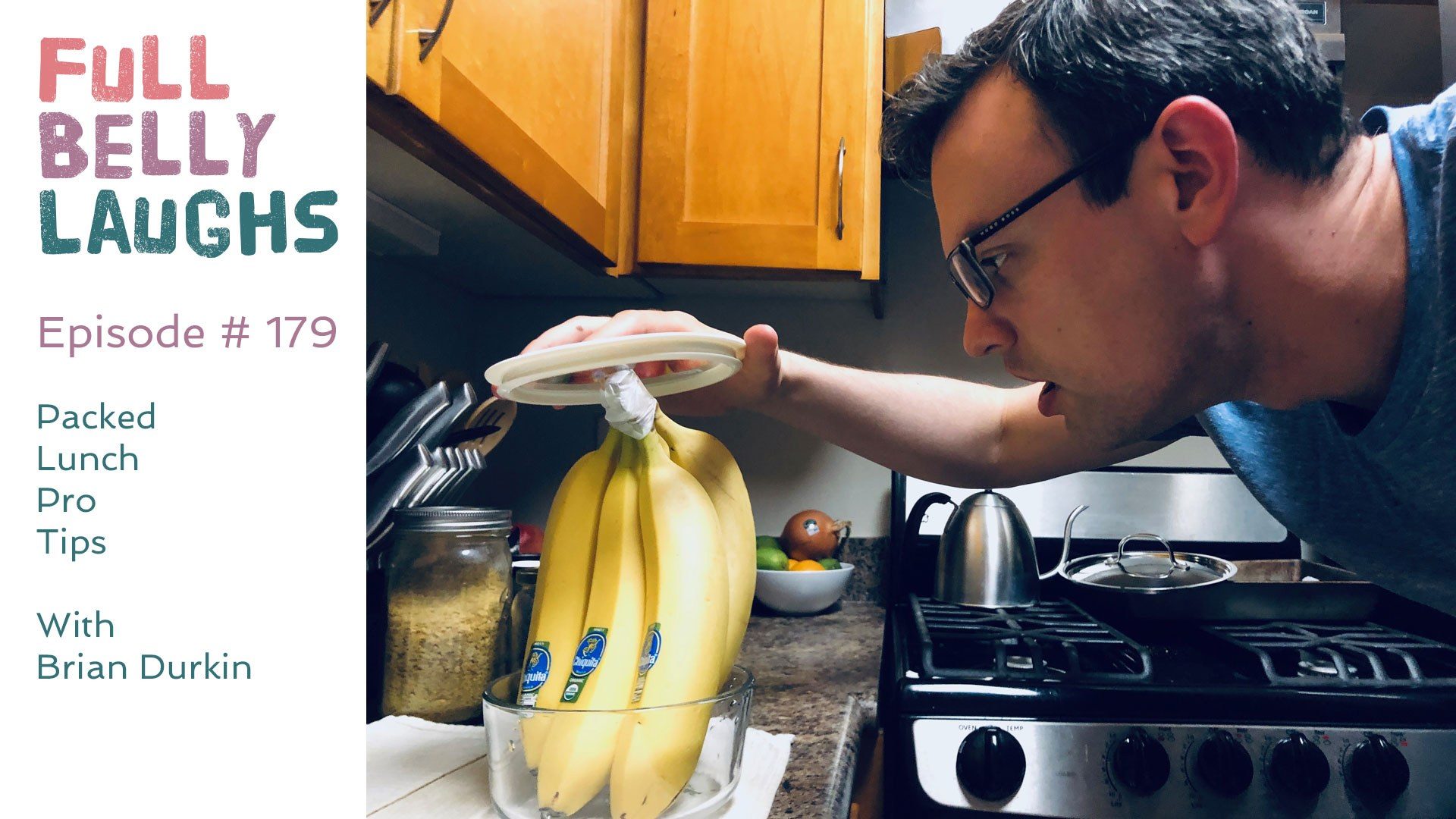 Listen to Full Belly Laughs Episode 179
Use the audio player below to enjoy Full Belly Laughs Podcast Episode 179: Packed Lunch Pro Tips
A packed lunch is a thing of glory. It's the crowning achievement of being a legit adult. Planning ahead and saving money like a boss, someone that packs their lunch is truly special. Balling out of control and buying lunch is dope too, but today we celebrate how to successfully pack a lunch.
Full Belly Laughs Podcast Episode 179 Show Notes
On this solocast, Brian gives a rundown on his struggles to pack a lunch. In this confession he provides some lessons learned on how to pack a lunch everyday. He runs through the key features of a successful packed lunch. After diving into the topic, the monologue wanders for comedic effect. The show closes with a fun round of Super Fight.
Pro Tips for Packing a Lunch
There are several key things to take into account when packing a lunch:
Avoid soggy bread for sandwiches
Make sure all the containers fit in your lunch pail, and that fits in you bag
Pack the night before if possible