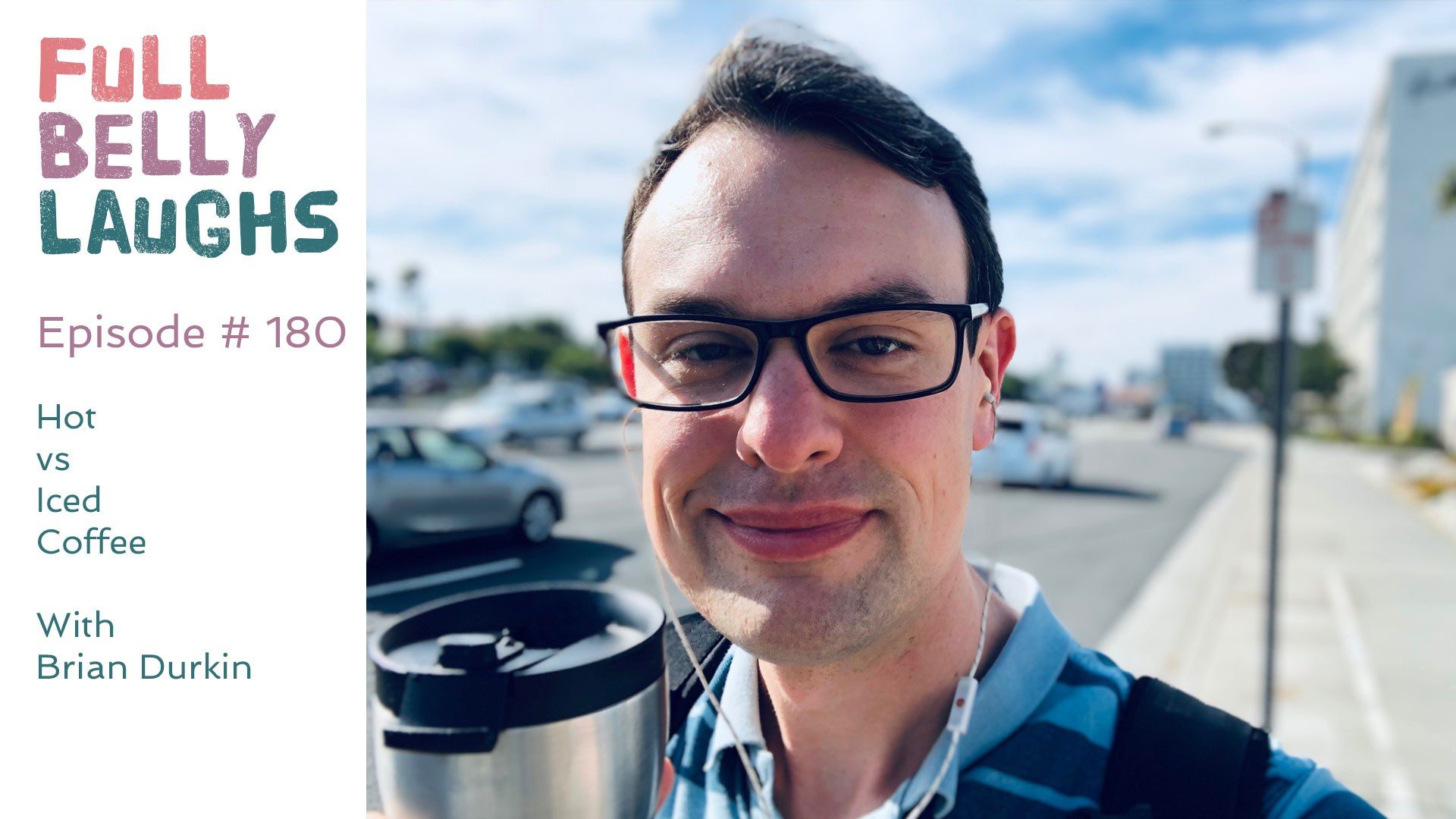 Listen to Full Belly Laughs Episode 180
Use the audio player below to enjoy Full Belly Laughs Podcast Episode 180: Hot vs Iced Coffee
It's a cool debate with many hot takes: we're discussing hot vs iced coffee. Find out what the people of the Full Belly Laughs nation think is best. Learn why some people prefer hot to iced, and so much more.
Full Belly Laughs Podcast Episode 180 Show Notes
This solo recording starts off with Brian giving some life updates. He talks about his weekend, and what happened during the day. Giving a nice sense of place, he describes why he's recording in the evening. After laying out the small talk, it's time for the business at hand: hot vs iced coffee. He ran a poll on Facebook to find out what people thought of this topic. The fans did not disappoint. They commented in droves to share their opinions on hot vs iced coffee. After digging into the details of the comments, Brian plays a quick round of Super Fight.
Hot vs Iced Coffee