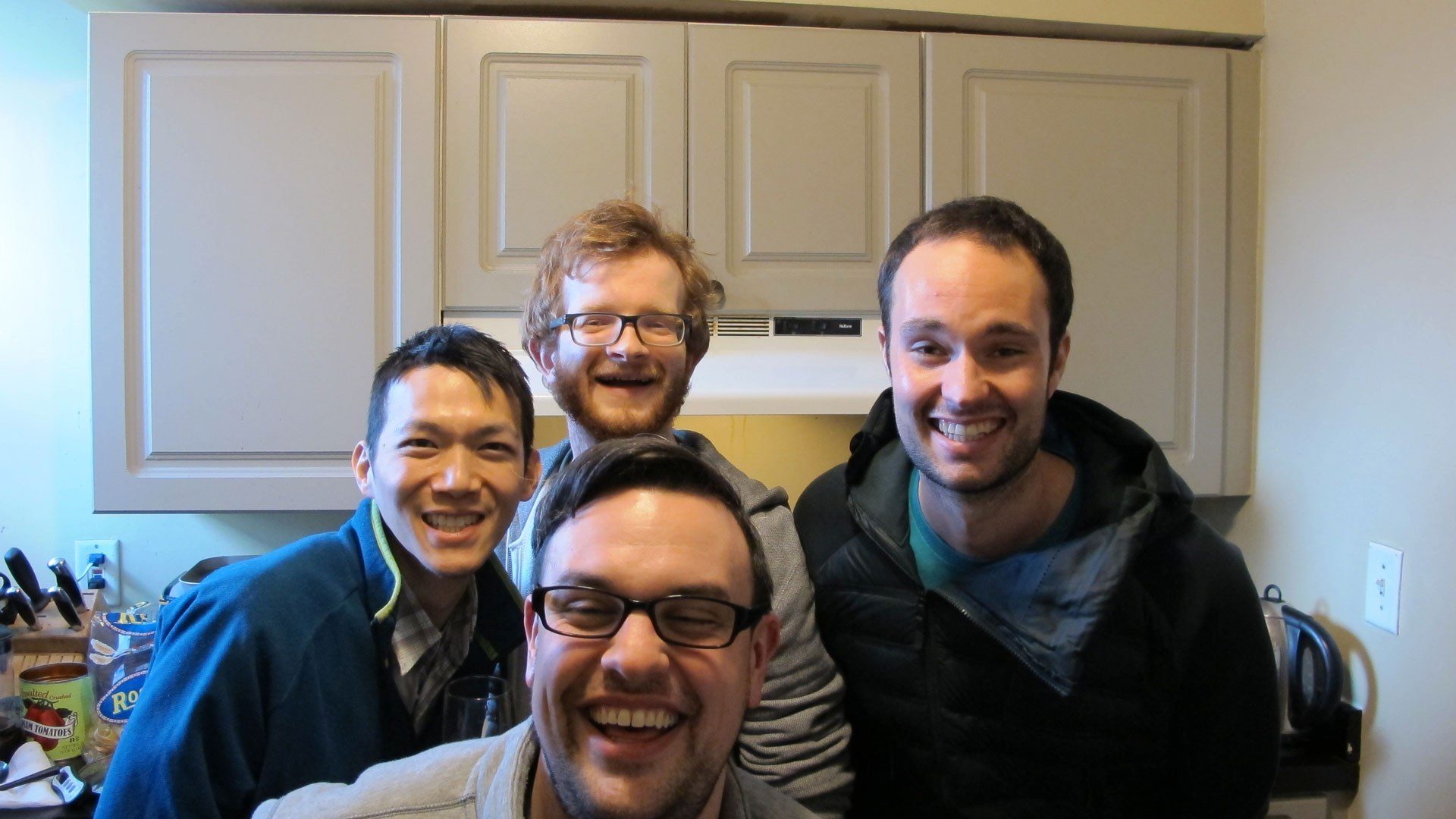 Listen to Full Belly Laughs Episode 54
Use the audio player below to enjoy Full Belly Laughs Podcast Episode 54: Orange Julius vs Jamba Juice.
Orange Julius vs Jamba Juice: the age old debate of mall drink supremacy. Gen X probably loves the nostalgia of Orange Julius. Millennials probably enjoy the health-conscious mission of Jamba Juice. No WWII vet has heard of either.
Under Served Markets
It never ceases to amaze me how big companies forget about niche markets. In today's economy, you need to have focused and targeted marketing strategies. Brands need to be hyper-niche, hyper-focused, and high per capita income brands. Let's face it. If your customers don't have money, then they can't give you money. I think they teach that in Business 101 or something.But WWII vets have loot. Besides all the Nazi art they stole, their annuities are rolling in every day. These geezers don't have enough grandchildren to spoil (#thanksMillennials). This is why Jamba Juice should step in. Just like a presidential election, you need that senior vote. Orange Julius should do this too, but are they even in business?
Be In Business
One of the best ways to capture niche markets is if your business is still operational and fiscally sound. If you don't have any resources to actually do your business, then Jamba Juice will just run rampant with senior consumers. A quick google search shows that Orange Juilus has a wiki page. But you need to click on it to find out any information. Google didn't answer my question immediately. In my opinion, that means no one actually knows if Orange Julius is still in business.But this is just one man's opinion. Honestly the people should decide the champion of dranks.
Orange Julius vs Jamba Juice
We asked Twitter to decide between these drinks, and they made clear what they preferred. Jamba Juice crushed with 91% of the vote.
Want a shout out on the podcast? Reply with your reasons why one is better than the other. #juice #drinks @LuvOrangeJulius @JambaJuice

— Full Belly Laughs (@FullBellyLaughs) January 4, 2017
Even Jamba Juice had something to say about the poll:
@FullBellyLaughs @LuvOrangeJulius We think life is better blended! Hope to hear other great things!

— Jamba Juice (@JambaJuice) January 4, 2017
Unfortunately Jamba Juice just missed out on beating the largest margin of victory in our Twitter polls. Last week the Mummers beat SantaCon with 92% of the vote.Do you have something to say about the Orange Julius vs Jamba Juice? Tweet @fullbellylaughs and let us know.
Slurpee Squad
These clowns don't mess around with their drinks.
Matt Tsang
He tweets.
Eddie Finn
He tweets. He also helps run Laughs on Philly events.
Blake Wexler
He be tweeting too. He also has a new album out. You should totally check it out.
Come See the Podcast Live
Every first Thursday live at the Philly Improv Theater. It's always a super fun time. Plenty of good food, great prizes, and a lot of smiles.
---
Thank you for listening to the podcast. Thank you for reading any or all of our articles on the website. Full Belly Laughs now represents the funniest comedic writers in Philadelphia. Take a browse of the website, and check out some of the super funny stuff these amazing people put out every day. And if you can't, no sweat. Thank you for the time you spend with us. We greatly appreciate it.