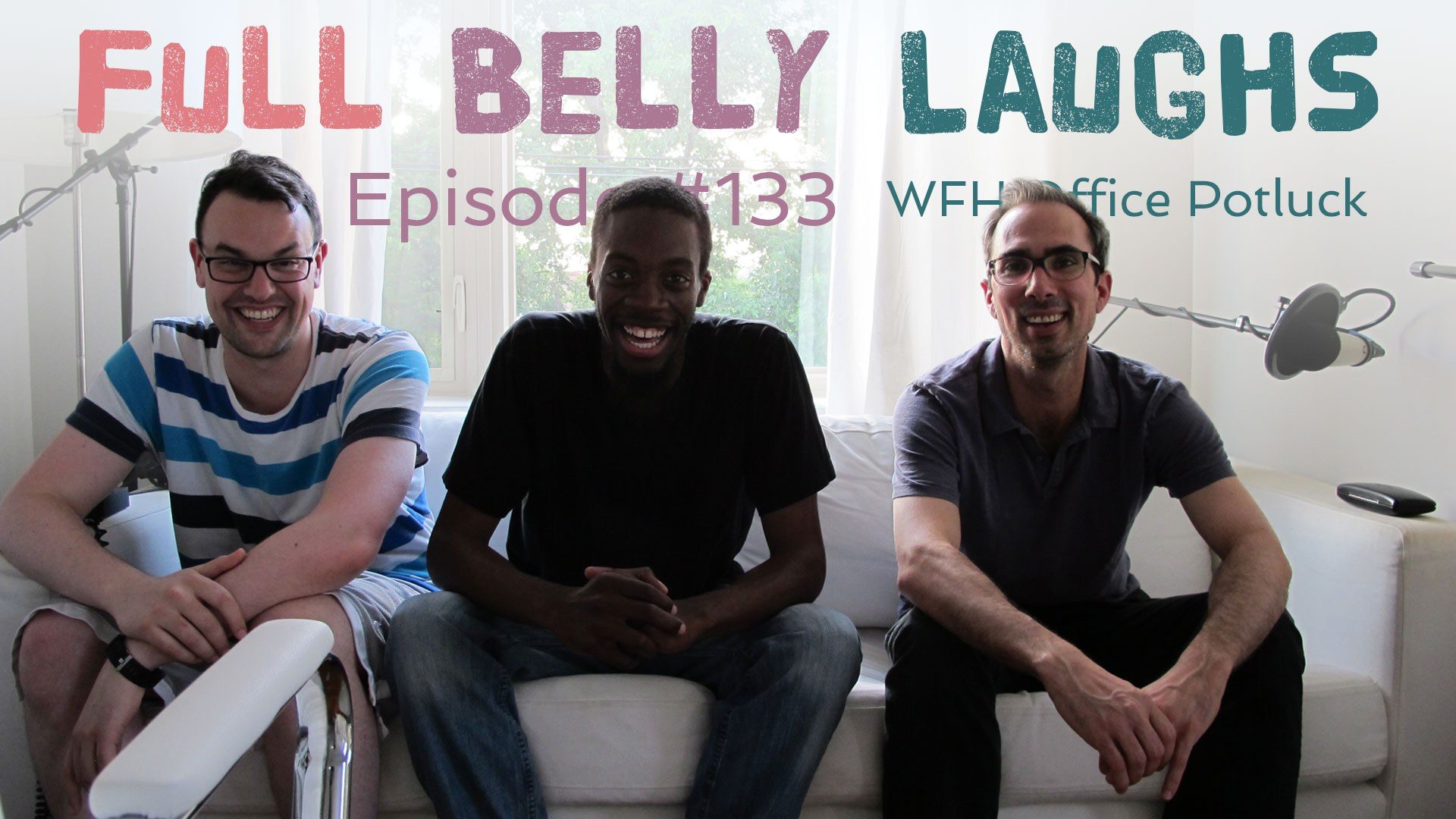 Listen to Full Belly Laughs Episode 133
Use the audio player below to enjoy Full Belly Laughs Podcast Episode 133: WFH Office Potluck.
Office life is a mundane jawn we must all deal with. Would shared meals make it better? Would doing it with your sexy-time partner make it better? We dig into it all.
Full Belly Laughs Podcast Episode 133 Show Notes
The boys start up and finish off talking about potlucks at work. It's a fact of office life that at some point you'll be sharing meals with the crew. It can be a blessing or a curse. It really depends on your coworkers.Speaking of coworkers Matt Hyams shares that he works from home with his wife. Not only that he does work for her company. We dive into the dynamic of working for your wife, and also sharing your home as an office.
Office Life and Potlucks
The daily grind of office life and take its toll. A potluck can spin things around and remind the crew that we're human. Sharing a meal tends to make people forget that Karen never fills out her TPS reports, and that George keeps showing up late. At the end of the day we all just want a good hang with great food.You can do your part to ensure that the food delivers. Help organize a checklist of things to bring. The last thing anyone needs is a potluck with 19 desserts and one crockpot of actual food. The checklist should ensure there are supplies. Not every office comes equipped with all the necessary plates, napkins, and cutlery.