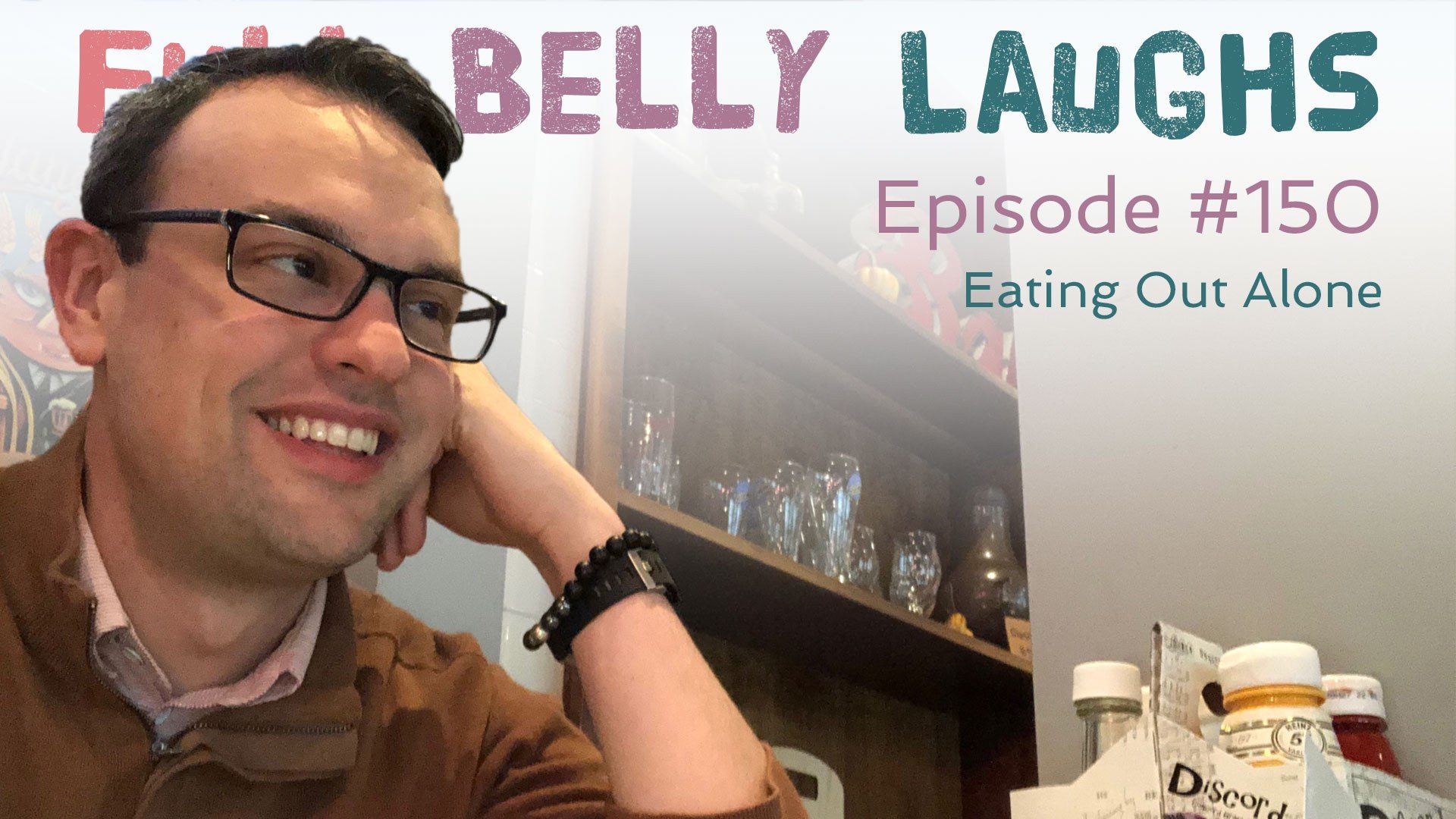 Listen to Full Belly Laughs Episode 150
Use the audio player below to enjoy Full Belly Laughs Podcast Episode 150: Eat Out Alone More Often.
Another hostful episode with your bestie Brian Durkin. He chats about the benefits of eating out alone. In short you need to treat yourself and not worry about what other people think. If you want that unlimited bread bowl, then go get it. Forget your stinky friends that aren't available.
Full Belly Laughs Podcast Episode 150 Show Notes
Given that the theme of the episode is eating alone, it only made sense to not have a guest. Brian carries the full weight of keeping this jawn entertaining. He does a halfway decent job. His thoughts are together for the most part, since eating out alone is one of his favorite jams. He does deviate from the task at hand to bring you some exciting stories for his youth. He ties them back into eating alone so it's all good.
Eating Out Alone
Three main benefits come from eating out alone:
You are a strong independent person who no longer needs friends to do things
You have an experience you can now report back to loved ones
You could bump into friends on your adventure and join their party