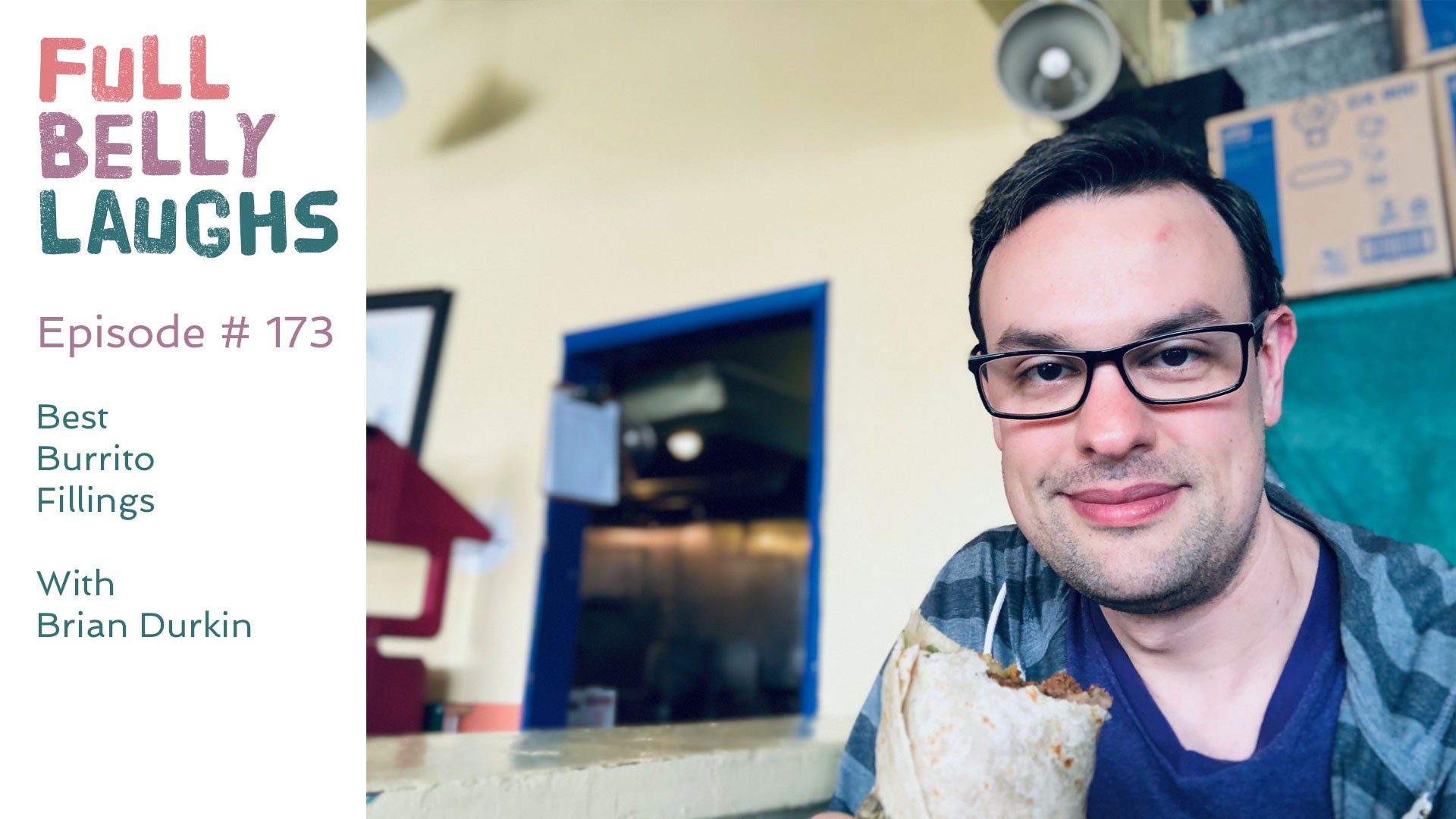 Listen to Full Belly Laughs Episode 173
Use the audio player below to enjoy Full Belly Laughs Podcast Episode 173: Best Burrito Fillings
We discuss the best burrito fillings for your next fast casual Mexican cuisine order. Learn about all the combinations. The host gives his advice, and then shares some commentary from devoted FBL fans.
Full Belly Laughs Podcast Episode 173 Show Notes
Another solo cast as host Brian Durkin recaps his week traveling around town. He's been doing a lot of dueling, which has lead him to eating out more. To stay budget conscious he's been eating a lot of burritos. He chats about the places he checked out this week, and the burrito fillings he consumed. After the week recap he gives his pro tips on the best fillings for a burrito.
Lots of people had opinions on this topic. Full Belly Laughs sent out some social media polls, and Brian shares the best answers on the podcast. After reading through the submissions he does an extended round of Punderdome. The categories were Disney and Snacking, and he runs off a bunch of jokes.
Best Burrito Fillings
Brian recommends that you always start with a rice and bean base. This is the core of any burrito, and will ensure the dish fills you up. Next up is the protein of your choice, or none at all. This is where you can give the burrito some real personality. Brian recommends not leaving the burrito assembly line without some grilled bell peppers. They add a much needed veggie situation to lots of burrito line ups, plus provide an unparalleled texture. You should also avoid having too much "liquid" ingredients. Refried beans, guac, sour cream, and queso will make your burrito drip all over the place. Play it safe and minimize these types of fillings to just two per burrito.