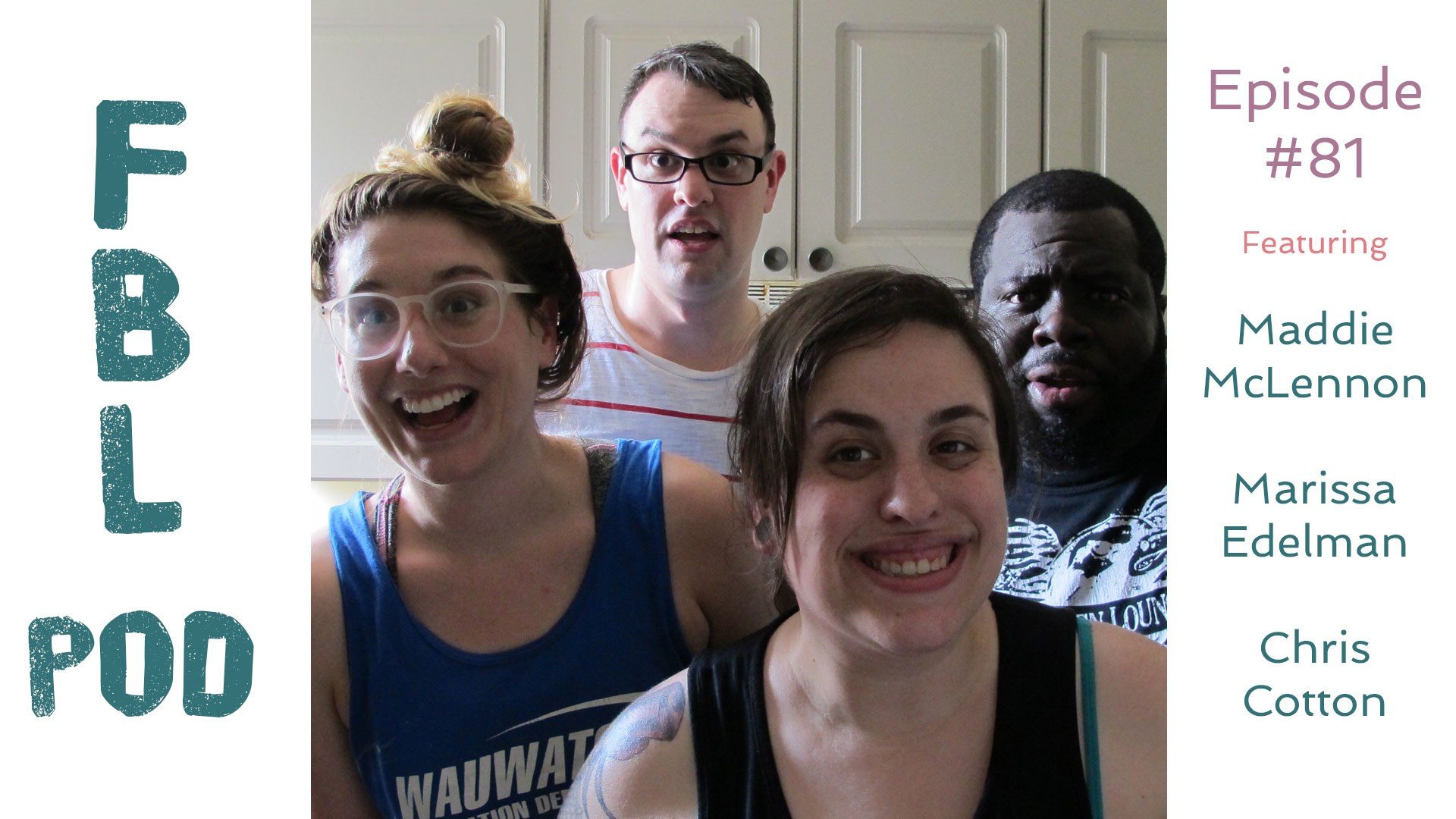 Listen to Full Belly Laughs Episode 81
Use the audio player below to enjoy Full Belly Laughs Podcast Episode 81: Most Overrated Fruits.
Tired of people hyping up overrated fruits? If so then you live a privileged life. In which case you have plenty of time to listen to our podcast about overrated fruits.Click the play button above to start listening. If you can't stream the podcast now, use one of the other links to download onto your device for later. If listening is not an option at all, check out the show notes below. We recap some of the best opinions about overrated fruits.
Guests on Episode 81 of the Full Belly Laughs Podcast
---
Most Overrated Fruits
Some fruits just receive undeserved praise and love. Below are some of the best complaints and arguments against different fruits.
Apples
You would like everyone would like one of the best fruits, but think again.
Uh, apples. Easy. Because you don't just go and get an apple, do you? You have to get a specific variety of apple, of which there are seventy-five-F#CK-thousand! And approximately 74,928 of those varieties are mushy, or mealy, or gritty, so if you don't know PRECISELY what the f#ck you're looking for, you're going to get f#cked. Sorry for all the language. This is a genuine struggle for me.- James from Cincinnati, OH
Pomogranates
The juice is great, but is it really worth the squeeze?
Pomegranates. Pretentious pieces of shit. Takes an hour to open and clean for a bunch of sticky seeds.- Jack from Port Richmond in Philadelphia, PA
Bananas
Some people do not monkey around with this fruit.
B...AN..AN..AS! (You gotta sing it during the show) but no, really, bananas in their natural fruit state are horrible. Eating 1 banana feels like eating 5 of any other fruit. I'm also pretty sure bananas give men bewbs. If not for banana cream pie and banana pudding, I would have no use for them. Basically, fake banana flavor is better than real bananas.- Alex from Magnolia, NJ
Bananas
The following quote really captures the Maine gripe with this fruit.
Blueberries aren't as sweet as everyone remembers. They're all tart until you pour literal sugar on them. Also, blueberry beer, cute but gtfoh- Matt from Melrose Diner in South Philly
Strawberries
The texture bums some people out. But the following quote touches on another jawn completely.
I might trigger some folks on this one - strawberries. Love it as an artificial flavor but it annoys me as a fruit- Anthony from Girard Estates South Philly
Watermelon
The texture bums some people out. But the following quote touches on another jawn completely.
Watermelon. Literally just sugar water in a bizarrely-textured melon. Dumbly expensive, way too many seeds, and the only damn fruit that'll give you a backache if you carry it too far.- Alice from Lawrenceville, NJ
---
Can you think of an overrated fruit that's not on this list? Tell us via our Contact Form. We'll read awesome answers on the podcast.